Summer's best and brightest trends
Jessica Phillips takes us through this summer's most popular fashion trends, from statement accessories to structured silhouettes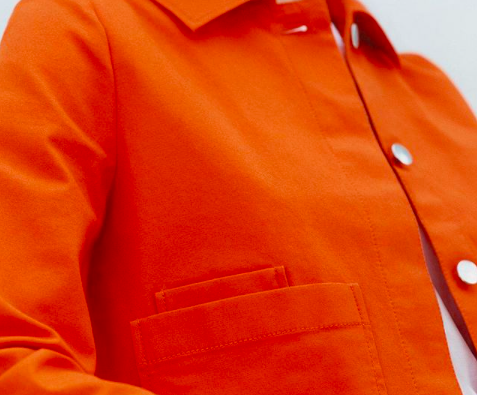 Over recent months, on catwalks and in street style, we've seen a turn from the recent 'athleisure' trends in favour of structure and tailoring. Comfort is still key with oversized and loose fits, such as structured tops, wide trousers and oversized-shouldered jackets. Here are some of the best trends spotted.
This summer, pin stripes have pervaded wardrobes everywhere, adding flattering lines to new shapes that hang loose and wide. Off the shoulder tops, wide-leg trousers and striped swimsuits were seen all over beaches and city cafes.
These wide shapes and off the shoulder necklines are the simplest of the trend. Shirts made of stiff materials with asymmetrical designs make all outfits instantly more interesting. Asymmetrical skirts in the colours and patterns of the season – red, yellow and gingham – will make anyone stand out on the beach or strolling causally through a summery city.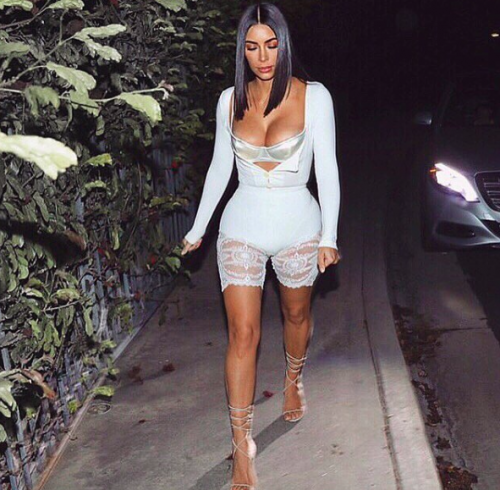 Additionally, waistlines and waistbands are changing all over. Alongside the rise of unfitted clothing, the waist cincher trend (perhaps made famous by the Kardashians) is now a staple on many catwalks and in high street stores. Wide belts, by brands such as Karen Millen, some with lace, bring tops and dresses in to fit and flatter your waist; this shows off your figure, giving a 'model-off-duty' look, as does the other very Kendall Jenner-esque trend of the lacy bralet layered over a t-shirt, which is certainly a trend to try as summer draws to a close.
One of my personal favourite trends is the tie-bag or fold over waistbands on tail trousers, almost a reversal of the wide leg trousers. This is not to be worn in combination with the long wide tops, however, as this would defeat the purpose of them. These are comfortable, adjustable and look fabulous teamed with either casual or dressy pieces.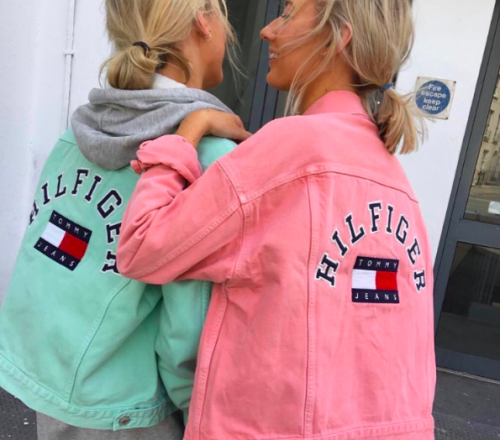 As the seasons transition, the weather turns autumnal and the days grow shorter more rapidly than I would like to accept, we should start to look forward to what we're wearing for the next few months. Big and bold is the motto du jour, with regard to both colours and shapes. Bright jackets, coats and even earrings are encouraged – the general rule is to make a statement.
These statement jackets are an absolute staple of any autumn wardrobe, and they are everywhere this year. While avoiding work by heading up to the Edinburgh Fringe Festival for a few days, I noticed that the streets were full of people in brightly coloured denim and leather jackets. Casual colours are combining with structured shapes to meet a new happy medium. It is all about the bold statement colour, and the most eye-catching pieces for me were the lilacs and the yellows.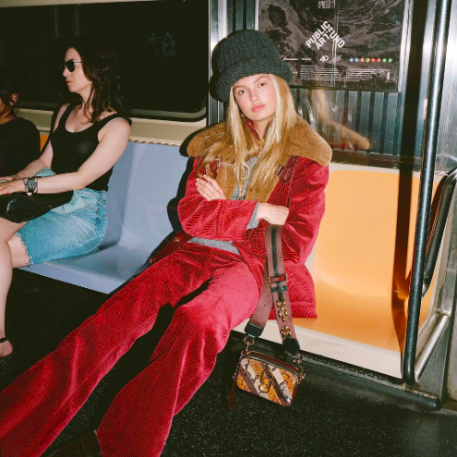 Starting on the Autumn/Winter '17 catwalks, the typical schoolteacher-chic has now officially been labelled the height of fashion aspiration, with labels such as Prada, Marc Jacobs and Mulberry turning to materials such as corduroy. While corduroy trousers started appearing in stores such as Urban Outfitters around a year ago, fashion journalists have now deemed this heavy fabric suitable for more than just a jean alternative and in fact highly desirable in the form of a jacket or even a skirt.
---
Time After Time: British Vogue's September Issue
Balenciaga, Miu Miu, Calvin Klein and Victoria Beckham are making a nod to the 80s with their wide and heavy-shouldered coats. This is definitely a staple to invest in for this winter as they'll allow many jumpers to fit underneath them (essential for braving the Cambridge chill). And after a year of chokers, Valentino decided to take this trend a step further with Pierpaolo Piccoli making high necks the feature of his Autumn 2017 collection. Thin and lacy, these Victorian collars add a glamorous, retro and strong edge to any outfit.
The overall consensus from the recent catwalk shows is that there are many directions in which to take your personal style next season: bold colours and shapes, asymmetry and unconventionality are most definitely 'in'