Androgynous Fashion: Challenging the status-quo
Alex Reeds looks at how rapper Young Thug is blurring the boundaries of masculine and feminine fashion through his own unique style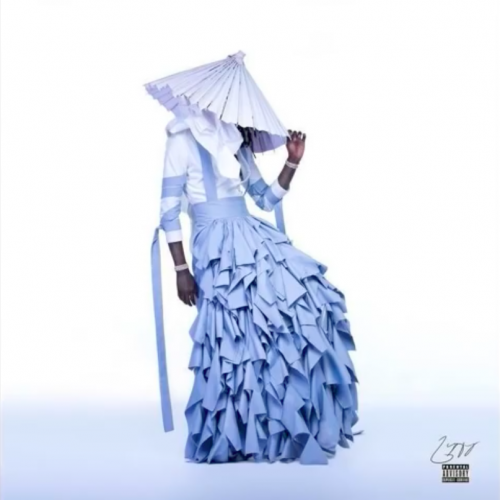 Men have traditionally been given little variety in the clothes that they can buy. While womenswear has gone from strength to strength, crossing boundaries and experimenting with colour, cut and fabric, men's fashion has struggled to diversify in the same way. Menswear is in dire need of change, and fortunately there are some bold individuals who have taken on this challenge and are radically re-defining men's fashion, by challenging antiquated notions attached to masculinity.
"It is clear that there is conscious movement developing within men's fashion, advocating for change and embracing of the outlandish and unconventional."
On paper, Jeffery Lamar Williams, commonly known as 'Young Thug', appears to be very similar to many of his contemporaries in the hip-hop industry. Having grown up in the same neighbourhood as lauded rap stars, Waka Flocka Flame, 2 Chainz, and Ludacris, it would be easy to mistake him for just another Atlanta trap rapper, especially given Thug's time spent in juvenile detention and his penchant for ostentatious gold chains. However, in reality, he is truly one of a kind. The imbalance between his towering 6'3" frame and extremely slim 26-inch waist gives a hint at the sense of opposing forces, which characterize both his music and appearance.
The host of adjectives to describe Thug is endless: from flamboyant to misunderstood, mystifying to iconic. His chic look, above all, embodies the fluidity and willingness to experiment, which is so desperately needed to breathe new life into men's fashion. Thugger's appearance in Calvin Klein's Fall/Winter 2016 campaign, wearing a tunic dress and wide-leg pant combo from the brand's women's collection, was striking to say the least. In the campaign video, when asked about his look, Thug replied: "In my world, of course, it don't matter: You could be a gangster with a dress or you could be a gangster with baggy pants. I feel like there's no such thing as gender."
The release of Thug's most recent mixtape 'No, my name is JEFFERY' in August 2016, asserting his desire to change his name to Jeffery (another indication of his chameleonic personality), follows this philosophy and was a defining moment in his career. Although the music was abounding with his signature ad-libs and mellifluous tones, it was the album cover, which undoubtedly attracted the most attention. Thugger stars this time in a ruffled, purple dress, from Italian designer Alessandro Trincone's 'Annodami' collection. The perfect compliment to his music, rooted in the exploration of identity, beauty and eccentricity, this now-iconic cover really does test limits and defy norms. True to his playful nature, the powerful message sent by this cover seems not to interest Thug. When asked why he chose to wear the dress, he supposedly said that he liked it, because it reminded him of the video game Mortal Kombat.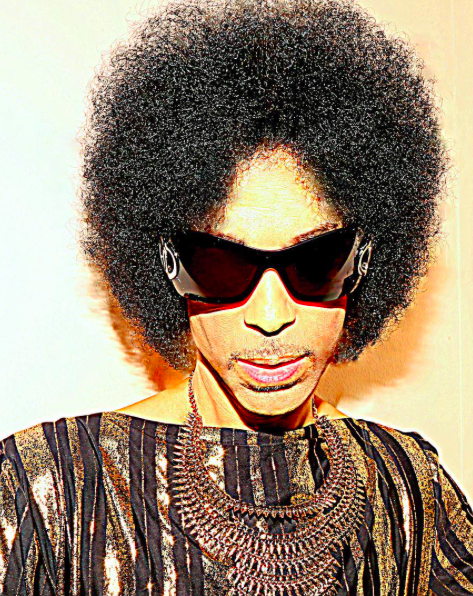 Although Thugger himself would be unlikely to admit it, his androgynous, idiosyncratic look is a lot more significant than the simple explanation he gives that women's clothes simply fit him better. In an industry, like hip-hop, where there are strict definitions of what it means to be a 'man', Thug's fluidity and unconventional style defy the hyper-masculinity of some of his fellow artists, such as Travis Scott and Gucci Mane. It is particularly important to note that Thug says he is neither gay nor straight, and being in a heterosexual relationship at present (he is engaged to Jerrika Karlae) indicates that his style is nothing to do with sexual orientation, but rather with a desire to abandon the gender binaries of modern-day fashion and to challenge the way hip-hop defines black masculinity. Maybe it's a bit too soon to start comparing Young Thug to iconic figures, like David Bowie and Prince, who revolutionised both the fashion and music industries, but you cannot deny him the status of hip-hop's biggest rebel and the potential that he has to become the genre's next big superstar.
There's no doubt that Thug will continue to surprise us all with his quirky and unpredictable personality, and you should expect his new album, 'E.B.B.T.G' (Easy Breezy Beautiful Thugger Girls), released last Friday, to do the very same.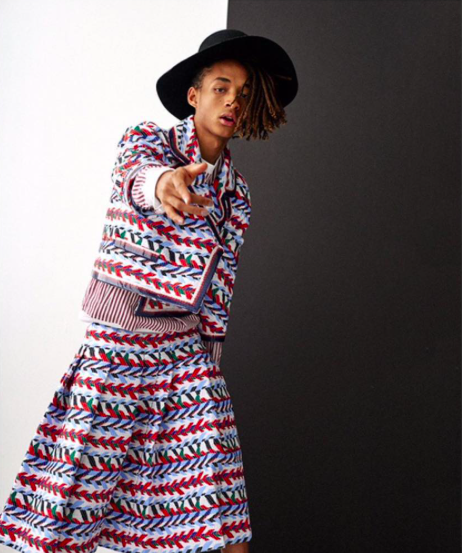 However, Young Thug is not the only one sending shockwaves through the fashion world. Jaden Smith has shown a similar willingness to experiment with his style and challenge gender norms. Smith featured in Louis Vuitton's 2016 womenswear campaign, wearing a skirt, with the message that: "I don't see man clothes and woman clothes, I just see scared people and comfortable people." At just 18 years old, the courage that he has displayed to stand up and attack gender limits is incredible. The launch of his own gender-neutral clothing line, MSFTS, rejects the notion that certain clothes are meant for one gender and paves the way for similar progressive collections to emerge in the industry.
Whether it be iconic figures, such as Young Thug or Jaden Smith, or more mainstream examples, like Zara's 'ungendered' collection, it is clear that there is conscious movement developing within men's fashion, advocating for change and embracing of the outlandish and unconventional. We certainly have not yet reached the point where the androgynous look has acquired a sizeable following in mainstream fashion, but nevertheless fashion is continuing to diversify and evolve faster than ever before, and so there is much hope for the future