Spring into summer in yellow
Jessica Phillips gives us some advice on how to incorporate Vogue's hue of SS'17 into your wardrobe, without looking like a glow stick.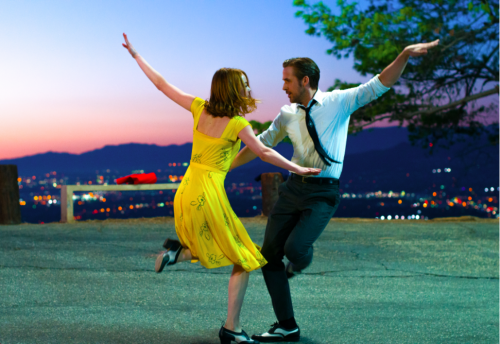 February is here, which means January blues are over, the dark days are getting lighter and I'm so far remaining confident that it will, eventually, get warmer. In the cold, it is easy to resort to very muted and dark tones, but that's all about to change. Bold colours are back, and, specifically, yellow has been identified as the colour of SS17. Our days are about to get a lot sunnier as the colour of happiness graces our streets.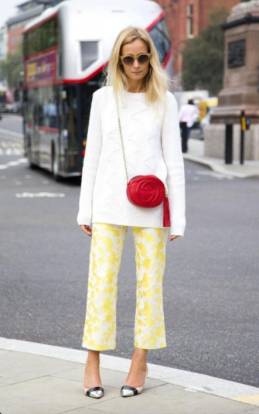 Yellow has been a staple of the fashion world for a while now, seen on stars on red carpets, most notably, Viola Davis, who wore bright sunshine yellow at the 2017 Golden Globes and Alicia Vikander who chose a custom Louis Vuitton for the 2016 Oscars. Recently, though, the colour has become increasingly popular and the yellow dress worn by Emma Stone in La La Land has certainly reinvigorated our love for the hue. But if you're neither an A-list star at a Hollywood event, nor Her Majesty, who seems to pull the colour off flawlessly every time, then the idea of incorporating such a bold and difficult glow, famed for challenging even the best complexions, into your daily wardrobe may seem daunting.
The great thing about yellow is it houses an entire spectrum of its own, so there is something for everyone. Ranging from pale lemon to deep mustard, we can find our personal shade. Calm your reservations with this golden styling rule: if a colour might not suit your complexion, keep it away from your face in the form of a pair of trousers or shoes. You can go head-to-toe in electric yellow or achieve the same happy effect on a smaller scale. Incorporate a pop of colour into your daily outfit with a phone case, a bag or even simple details on a pair of shoes. You could fade it out with yellow designs on a white base, which is subtler so more suitable for occasionwear when the bright may seem too brash.
"When tackling such a notoriously challenging colour, be as bold and fearless as the yellow itself"
Florescent yellow looks fabulous but can be blinding when overworked, so pair it with more muted tones and paler shades to avoid blinding onlookers. I suggest also taking inspiration from the many bold combinations on the catwalks and matching yellow with lavender tones or a white t-shirt with a coloured slogan.
From experience, I recommend steering clear of incorporating a yellow into an all-black outfit. I'll never forget when I tried to leave the house once, aged about 13, in black jeans, a black cardigan, black boots and a bright yellow top. I looked, to quote my sister, 'like a bumble-bee.' Instead, introduce bright yellow into an outfit more naturally with greys, whites and blues. Black obviously works, but to make sure the contrast is not too apian include some range of whites and greys for balance.
My advice when tackling such a notoriously challenging colour is to be as bold and fearless as the yellow itself. It will be the centre of attention regardless, so embrace it with confidence. In the wake of 2016, such happiness and optimism is appreciated so you can wear it how you want and it will bring a smile to people's faces. Go forth, daffodils, and be the sun on the streets as we step into Spring.