Funny Girls, grown up.
Maggie Bridge looks at the women who are making a stand (up) for female comedy.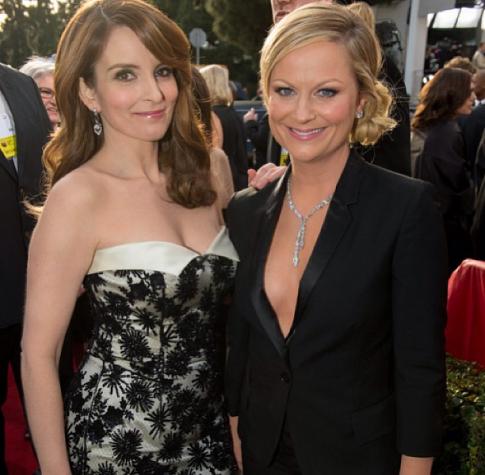 Two weeks ago, Tina Fey and Amy Poehler, two well-established 'funny women', hosted the 71st Annual Golden Globes for the second year running, receiving critical acclaim and pulling in the highest viewing figures that the televised award show has seen in ten years. Some three months before, Fey had also taken to the stage to present the Mark Twain Prize for comedy to Carol Burnett, who has been blazing the way for female comics since the Fifties. Just last Friday, the primetime show QI (one of several panel-style shows which has come under fire for failing to feature female comedians with any great frequency) filled all three of its guest slots with women (Liza Tarbuck, Susan Calman and Sandi Toksvig) – a pacifying, tokenistic gesture perhaps, but an encouraging one all the same.
Of course, all of this has resulted in a flurry of articles discussing what it means. Has the glass ceiling of comedy been well and truly smashed? Has gender equality finally been established as the result of a few well-earned guffaws? Somehow I doubt it, but this slow, drip-drip-drip increase in the visibility of female comics certainly hasn't done any harm, given the heart-warming way in which other female comics have greeted the news of Fey and Poehler's success. One example of this sisterhood solidarity comes from Aisling Bea who, in 2012, became the first woman for twenty years to win the So You Think You're Funny? Prize – part of an annual stand-up competition for newcomers to comedy which has previously helped kick-start the careers of Peter Kay, Lee Mack and Dylan Moran. The enthusiasm of her jubilant tweet - 'Doobeedoobeedoo Tina and Amy are brilliant lalalalalalalalalalalalala' – is not only contagious, but also vital. Without this kind of favourable representation of female comedians in the media, the prospect of being professionally 'funny' will remain a seemingly unattainable dream and, worse, not even a character trait that is valued in women at all.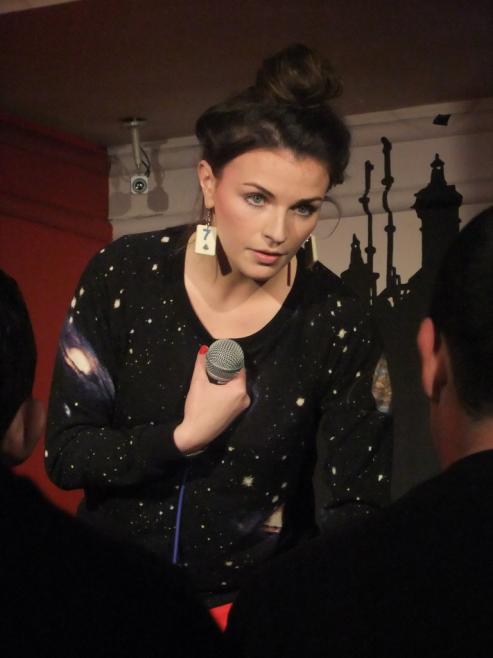 To return to the success of the Golden Globes duo, a particularly compelling aspect of their performance is the way in which they use their platform to humorously draw attention to some of the gender-related issues that are endemic to the wider entertainment business. In her opening bit, Fey praised Matthew McConaughey's "amazing work" in preparation for his role in Dallas Buyers Club, drolly noting that he had "lost forty five pounds, or what actresses call 'being in a movie'". A criticism levelled all-too-frequently at female comedians is that they only ever talk about women's issues, making them less relatable. (Less relatable to who exactly is unclear – a good half of their audience? But I digress.). In fact, raising awareness of feminist issues through humour is becoming a growing trend, particularly amongst the fresher female faces of comedy. To be a feminist is, mercifully, no longer something that has to pigeonhole you as a dour killjoy.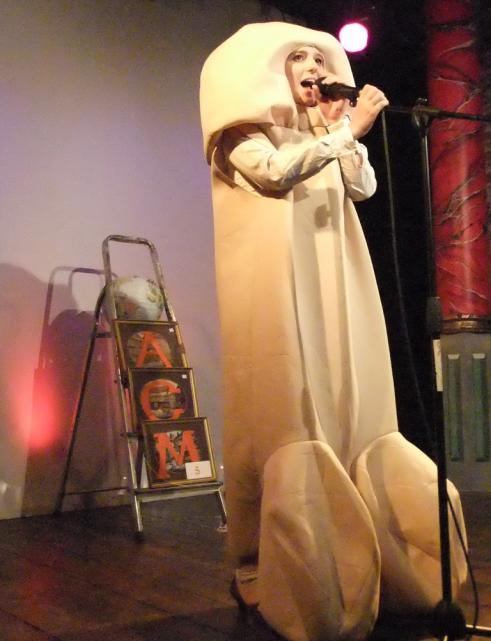 Actress-cum-comedian-cum-social activist Chesca Leigh is something of a social media maven, and has been enjoying the success of her humorous online videos which promote a reassuringly intersectional feminism, explicitly addressing issues of gender, race and sexuality. Similarly, the Welsh comedian Kiri Pritchard-McLean has cheerfully referred to herself as an "ardent feminist" on Twitter, whilst Cambridge graduate Nadia Kamil peddled her most recent Edinburgh Fringe show as "socialist, feminist whimsy", offering her audience a dancing chorus of Mary Wollestoncrafts (!), as well as make-your-own "cool feminist" finger puppets. It's not all whimsy, though, and Kamil has spoken candidly about both the misogyny of the comedy circuit and the unique pressure of being a female comic. She has given voice to the (no doubt commonly-held) concern that "if I'm not funny enough, maybe another woman might not get another chance...which is not a worry, I think, that any male comic ever has."
In a world saturated voices that tell women to be smaller and quieter, genuine, unconstrained laughter inspired by a female voice is a powerful thing. Comedy is an important tool for making the feminist cause more accessible and, whilst there is absolutely nothing wrong with being a so-called "feminist killjoy" (as Fey memorably put it on Saturday Night Live, "Bitches get stuff done"), humour gets people on side and has the potential to engage a wider audience. The regrettably contentious issue of women in comedy has been discussed to death, but promoting new female voices still needs to be done in order to better harness the potent force of female comedy. With this in mind, if you still want to have a debate about whether women are as funny as men then, in the immortal words of Tina Fey's Mean Girls,"you can't sit with us". Period. (Ew, gross, period jokes.)