Beyond Instagram: six seven
Ahead of the launch of their new photography magazine, six seven, Editors Qiuying Lai and Itamar Mor discuss their motivations and hopes for the project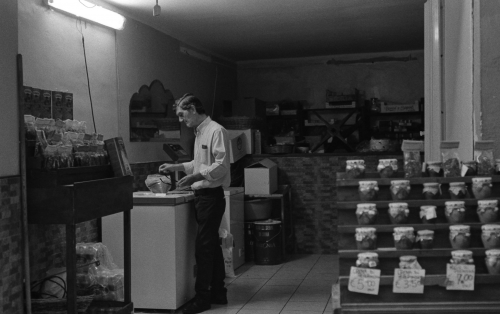 Many Cambridge students will be familiar with Notes and The Mays. Now, two students are trying to do for photography what these publications have done for poetry and short stories. six seven is a new magazine by PhoCUS (CU Photographic Society), and with their first issue launching on Monday evening, I spoke to its two editors about why they decided to launch the magazine, and what their hopes are for it going forward.
What made you want to start a photography magazine – did you feel there was a void in Cambridge student life around photography?
Qiuying: On the contrary, we decided to start a photography magazine because there are a lot of students who take photos in Cambridge.
The camera is a very handy way of socialising nowadays, people post photos onto Facebook all the time, disposable camera are a trendy thing to use in parties or festivals...people talk about VSCO [a popular photo editing app] and independent cafes and wisteria and figaro cars because that is how the trend is on Instagram. These approaches are fun and I follow Instagram trends too, but I guess what we are trying to do with this new magazine is to ask people to take a step back and think: what is the meaning behind all these photographs that I take? Could someone else have taken the same image?
We want to encourage people to think beyond the immediate image, and use photography as a way to explore the world and also a way to present the photographer to the world.
Itamar: We have portfolio reviews quite frequently with PhoCUS so we knew there was a very high standard of work being made by students. However, many of the projects we were seeing were people's holiday photos: while there is nothing wrong with these per se, it's hard to elevate this kind of work into something personal or enlightening. Really we wanted to encourage people to change their approach, to slow down and think about what it is they want to convert before pressing the shutter.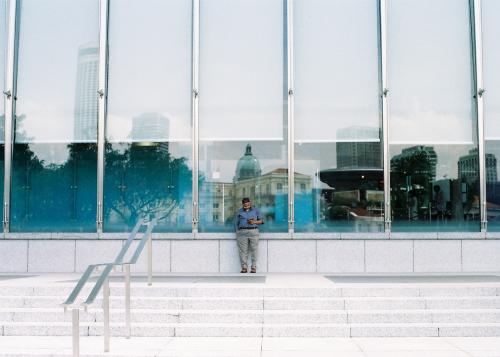 We don't care if the work has a clear narrative or is more introspective, what we want is for people to share a feeling or an idea with us.
Why did you decide to make a physical magazine rather than a website?
Q: Initially we thought about an electronic zine, but ultimately we believe our interaction with photographs should be physical.  On a website we will only have articles one by one and it just doesn't feel the same as flicking through a magazine and discovering different people's perspectives. In a magazine you can go from the previous story about pheasant hunting in Britain, and then in a few pages you see images of Tel Aviv.
With separate articles online, every story is its own fragment, but in a magazine they come together as one and that is a more powerful experience.
I: I guess this goes along with the previous question, but we wanted something more permanent, because it's so easy to scroll through an online article, even when it has the most spectacular images or story. As soon as the photos are printed they have more weight and I think reading the articles is a different experience.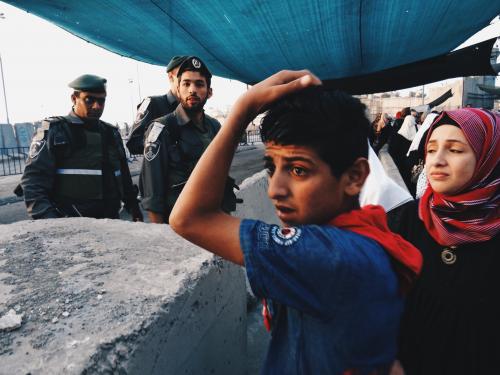 As well as this, photobooks can just be really beautiful objects in their own right, and we thought this was an opportunity to make something quite special.
How much were you driven by stories/narratives? Perhaps almost trying to do a photography version of Notes?
Q & I: The magazine is founded on the idea of images telling a story, and we give total freedom to the story each student want to tell. We don't set any themes for story submissions, we are happy to see a story as long as the photographer is willing to narrate.
In addition to stories we also had a themed single image category, as we are aware that not all photographers have the time or motivation to produce a complete story.
What has the uptake been like, and how did you choose the stories that feature in the first edition?
Q & I: We opened submissions to both CU and ARU, and we're delighted by the number of submissions we received, although sadly this meant some very strong entries didn't make it in. Our main criteria for featuring a story is how well the images come together well as a whole.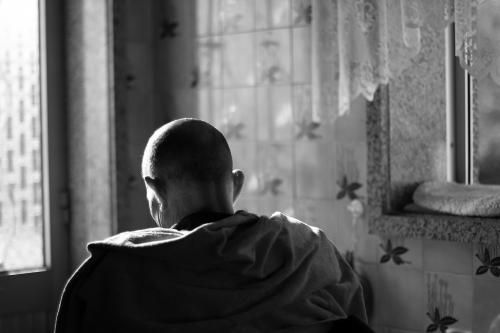 To narrate in images is just like narrating in words, the order of paragraphs matters in a written story, and so the order of images should matter too. Some submissions that came in hadn't considered this aspect, and so it just looked like a random collection of (nice-looking) photographs. These submissions unfortunately didn't make it through.
On top of this we just chose the stories that interested us most - images that are unique and personal to the photographer. Of course the photographs need to be consistent and well-executed, but even more important was how effectively they communicated with the viewer and shared something personal to the photographer.
six seven is a new photography magazine from the Cambridge University Photographic Society (PhoCUS). Issue 1 is launching Monday 22 May 7pm at the Cambridge Union Bar.
Join their Facebook Event: https://www.facebook.com/events/1701219036561381/
You can also pre-order a copy of the magazine: http://phocusshop.bigcartel.com/product/six-seven-issue-1