Discovering Primavera
Elizabeth Howcroft explores Primavera – a world-leading contemporary arts and craft gallery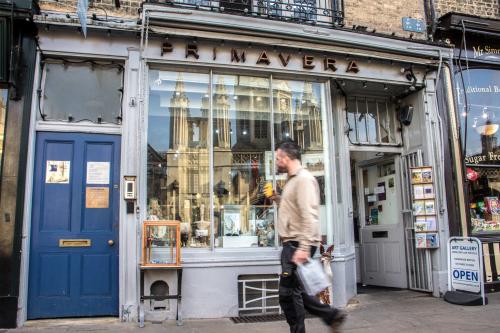 To call Primavera Gallery a 'hidden gem' would be somewhat misleading; situated as it is at 10 King's Parade, perhaps it would be better to say that it is simply hiding in plain sight. First established by Henry Rothschild in Sloane Square in 1945, the gallery and shop moved to its current location in 1959.
Over three floors, Primavera exhibits work from over 450 artists, crafting jewellery, ceramics and glassworks, as well as sculpture, paintings and textiles. I met with the current owner and director, Jeremy Waller, who purchased Primavera in 1999 and tells me firstly that it "exists to show British art."
Waller emphasises the value of craftsmanship and the time and effort which goes into making unique works of art, be that a carefully blown work of glass or a precisely carved and furnished set of wooden drawers inlaid with silver. Yet while deferential and clearly in awe of the artists – whom he refers to collectively as 'makers' – I also get a sense of Waller's understanding of the benefits of fostering a community of artists. Rather than working through agents, he takes pride in telling me that "we deal directly with the artists." He appears to have memorised all the individual artists' names as he shows me their works which are, on display, unlabelled and explains that one artist, John Todd, made the watch he is wearing – another, Malcolm Betts, made his ring. Stay in Primavera long enough and you'll start to look at every object differently – rather than assuming mechanised or mass production, I find myself mentally taking ornaments and sculptures and furnishings apart, wondering how each colour and detail was achieved. It is easy to adopt an almost Victorian mindset: admiring the work of individual artisans in creating unique and well-designed objects and idealising the tradition of craftsmanship. Earlier in his life, Waller tells me, he could see the value of craft during his travels: he saw communities making jewellery in Beirut, and has met with artisans in Africa.
Despite extensive collections listed online, what makes a visit to Primavera such a unique experience is that it is not a wholly commercial enterprise – Waller tells me that "it doesn't exist just to make money."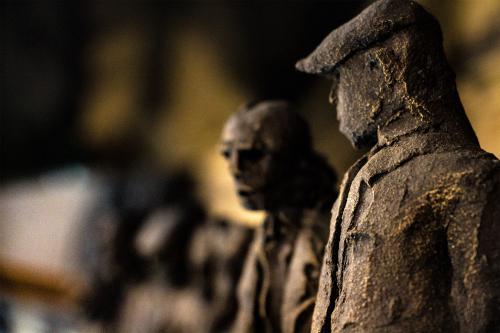 "I'm interested in display," he tells me, and accordingly the works are not merely ordered behind glass but curated over several rooms of the house, in ever-changing displays and arrangements. Waller says: "The vulnerability of allowing people to come in here is an essential part of what we do", and so sculptures and pottery are left exposed, to be touched and felt by visitors. The gallery has something of a homely feel; artworks of all kinds cover every available surface and space, in a manner which Waller says is more akin to the cluttered arrangement of objects in ever-disappearing antique shops. He tells me happily that there is a ghost in the basement; she lives just by the sink.
We sit in front of a large window which, from the first floor of the gallery, offers spectacular views of King's College, the entrance of which is directly opposite. From certain angles, I am told, you can see all the way through the College to the backs. It's difficult to overstate the impression I get of the building's integrity to art and culture in Cambridge. In 1819, it was home to poet and essayist Charles Lamb, who lived there with his sister Mary – both were friends with Samuel Taylor Coleridge at the time. What was once a bedroom is now the gallery's 'animal room', which features sculptures, miniature models and even toys, all handcrafted and minutely detailed.
"It seems as though Primavera is directly confronting the establishment it faces on the other side of the street"
Waller tells me that it was sitting in this same spot by the window that he spoke with Grayson Perry and David Attenborough, and that, although the previous owner has never come back, Henry Rothschild has "popped his head in a couple of times." During our conversation, Waller gestures towards King's College Chapel and refers to "the Rubens which is opposite there" as he compares contemporary art to that with which we are used to being surrounded in older colleges. From this lofty position, it seems as though Primavera is directly confronting the establishment it faces on the other side of the street – offering refreshingly new and modern art, within the situational context of rich tradition inherent in both buildings. Likewise, in the Waller's curation of the rooms, the new works are put in dialogue with occasional examples of much older objects – some Victorian silverwork accompanies contemporary silver bowls and trinkets in one display I can see. For Waller, this is a question of deliberate comparison in favour of quality, as he says he puts the old with the new "to examine whether the new is any good".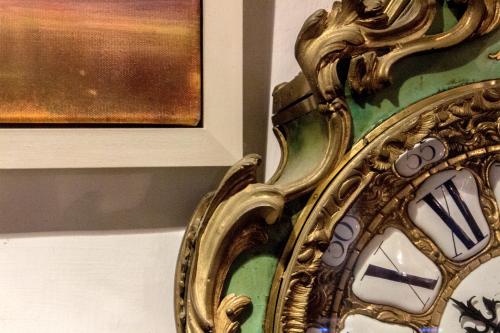 Conversation quickly turns to Waller's interest in getting students more involved with Primavera. He laments the lack of art and studio space available for students – although praises Christ's for its studio available for student use. It is easy to be intimidated by the expensive works and the historical significance of the gallery, yet its accessibility and openness as a place soon becomes clear to me. Artworks costing thousands of pounds are displayed in harmony with smaller objects costing merely £20 or £25. It may be of relevance that not only does Primavera own a smaller gallery on the corner of Magdalene Street, which, he tells me, is looking for an artist in residence who could well be a student, but also, Waller explains, Primavera will soon need somebody new to take over completely. Although, he warns me, "if you are in it for the money, then this is not for you."
There's no denying that Primavera is a gallery deeply seeped in tradition. But as King's Parade and life in Cambridge more generally has changed greatly since Waller was a student in the 70s, or indeed since he purchased Primavera in the 90s, the gallery and art change, too, gathering new relevance and significance for us. He says that student life was "very lonely" in his day, "especially if you didn't have money", but that now he sees a more balanced environment and more equality between students. "I think Primavera has a place in that balanced place," he says. "Even more, I think, if people knew we were here."