Do British arts have a future outside of Europe?
A Britain of flourishing creativity is a "hugely optimistic assumption", argues Bea Hannay-Young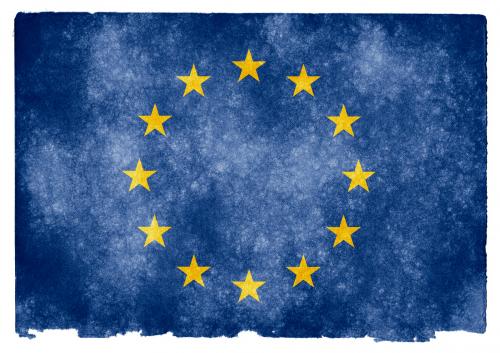 In the months since the Brexit catastrophe there's been a lot of discussion about the consequences that the UK's withdrawal from the European Union will have on the arts in the UK. As a member state our creative industries have access to various funding opportunities, as well as benefiting from the free movement of talent and ideas – the natural (albeit underappreciated) consequence of the much-maligned 'open borders' policy.
Specifically, the Creative Europe programme has injected millions into the UK's culture and media industries. The Everyman theatre in Liverpool was constructed in its entirety using money from the programme alone. Creative Europe also funded British films that went on to win Oscars – Slumdog Millionaire and The King's Speech among them – as well as providing much needed support to the shrinking press industry, museums and galleries at a time when Conservative austerity measures were seriously threatening their already feeble provisions.
Cambridge's Fitzwilliam Museum is one such grant-receiving institution. The University as a whole is set to be hit hard by the decision to leave – Professor Ross Anderson of the Computer Laboratory has estimated that 10 per cent of Cambridge's annual turnover will be lost post-Brexit, around £100m per annum. While not directly affecting the arts, MMLers and Postgrads will be particularly battered by Brexit: the Erasmus programme – launched by the European Commission in 1987 – is the primary vehicle for giving students a chance to study abroad. Further, 20 per cent of Cambridge's research grant money comes directly from the EU, a figure that had been steadily rising in recent years. A vast percentage of this money funded otherwise neglected non-STEM departments that, as a general rule, fare better on the continent. With this money came students, bringing ideas, talent and potential with them.
In spite of all this, former (pro-Brexit) culture secretary John Wittingdale seemed rather adamant that the British tax system, "designed to support and encourage growth in the creative sector", would be more than capable of sustaining itself in years to come. It's currently the fastest growing sector in the country, with jobs there being created at over three times the national average. Others have pointed to the relative success of Sotheby's summer auction as a symbol of increased confidence: their recent 47-lot sale exceeded its estimate by several million. The weak pound had likely encouraged opportunistic foreign investors.
96 per cent of members in the Creative Industries Federation voted remain and 300 of the industry's most prominent figures (including Benedict Cumberbatch, Tracey Emin, and Cambridge favourite Vivienne Westwood) signed an open letter weeks before the vote in an attempt to lend a cultural perspective to a debate that was largely being fought on economic and isolationist rhetoric. "Let's not become an outsider shouting from the wings", they said. Wittingdale seemed to follow the precedent of his at-the-time colleague Jeremy Hunt in blithely ignoring the interests and advice of the professionals to pursue his own, personal ideologies. There was an irony in his proposal that the UK's cultural presence would benefit from a weakened sterling, just as he attempted to strengthen it by exploiting growth in that very sector. It's a dispiriting form of ignorance to sagely suggest that creative growth on these shores will progress unhindered, just as the props that allowed that growth are pulled from under us.
British hegemony in the arts, with mass exportation of TV shows, film and music to the continent, was our cultural vehicle towards European integration. Even if creativity does continue to prosper with the loss of EU funding – a hugely optimistic assumption – we will lose talent and opportunity, the very basis of the arts. We will be weaker because of it, and these repercussions are already being felt: whisperings at the Victoria and Albert Museum have suggested that the recent resignation of Director Martin Roth, a German citizen and outspoken critic of Brexit, was hastened by the referendum's outcome. Anish Kapoor summarised the mood well – "[Britain] looks narrow-minded, small-hearted and mean-spirited" – hardly the climate we need to promote outward, innovative and radical thinking, the kind of thinking worth sharing with the world.