FOR: Why disrupting the Willetts speech was necessary
For all of the annoyance that it caused and will cause, this action was sadly necessary.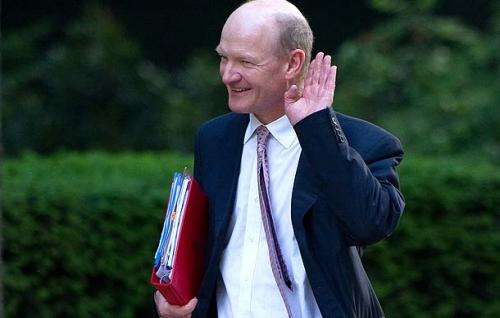 Today a group of students refused to allow the Secretary for Higher Education, David Willetts, to speak at an event at Lady Mitchell Hall. For all of the annoyance that it caused members of the audience, this action was sadly necessary.
Imagine if, for example, the event had gone ahead as planned. David Willetts speaks for half an hour. He says the things that we are used to hearing from him—in his statements to Parliament, in his interviews on Newsnight—it is not difficult to hear what Willetts thinks if you should like to know. Then, there are some awkward questions; rational debate; everyone on equal footing.
This would have amounted to nothing. In fact, it would have been a capitulation. All the energy put into organising protest movements, occupations; all the energy spent attempting to persuade people that the Higher Education Bill was a mistake; all that would have come to nothing.
All of our protests were systematically ignored by the Government. It was therefore time to ignore what Willetts had to say. The hope of 'rational debate' was a vain hope; there would have been no 'rational debate'. Willetts, et al, have already made up their minds.
Simon Goldhill, director of CRASSH and organiser of the talks, was understandably (it seems to me in any case) rather annoyed by the whole affair, and I do sympathise. The research centre that he runs is superlative, and the 'idea of the university' lecture series is important and topical. I suppose, from his point of view, getting Willetts was something of a coup. Having it ruined by a group of 'indulgent' (his words) students is no fun.
Still, I would—and I think Dr Goldhill would too— have been more embarrassed with the lack of political activism at Cambridge were Willetts' talk allowed to go ahead unimpeded. This couldn't, and shouldn't have been, 'just another lecture'. Willetts, et al, have insulted current and future students, and it's important that this is known.
Liam McNulty, friend and campaigner for CDE said 'we were never going to change his mind'—obviously, and I don't that was really our intention. 'Rather, it was important to raise awareness about the White Paper.' This is true—the nature of the undergraduate experience is being swiftly redefined. Funding is being cut, and what is left is being redistributed, structures being altered, as to change what universities will be allowed to become in an important number of ways.
While tuition fees go up, it is likely that the quality of experience for the individual student will decrease on average. Universities will be forced to recruit more students for overseas in order to prop up their loss of funding. Poorer students will find it difficult to stay on to A-level. These reforms will not improve the general standard of education for young people in England and Wales.
The vocal boycotting of Willetts' talk was, in any case, an important gesture, one that I hope will be noticed.