Levelling the playing field: when will universities rise to the challenge?
History finalist Hannah Dawson contemplates the inaccessibility of graduate career prospects, and the University's responsibility to combat this issue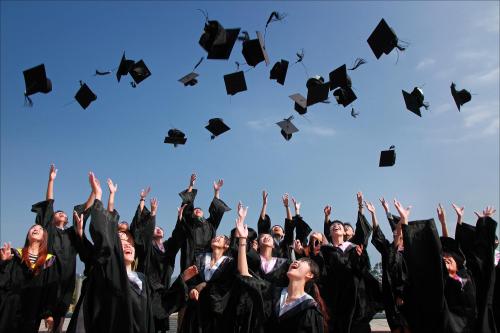 Like many finalists, my Christmas vacation consisted of endlessly scrolling through job-listing sites, applying to anything that looked remotely interesting – or at the very least not soul-destroyingly boring. The hopes of a career in my desired field were promptly extinguished halfway through Michaelmas: friends had already secured job offers and plans for the following year, whilst I was swanning through life simply delighted with a week of unpaid journalism work experience over the summer.
While in the job-searching abyss, I was consistently struck by the sheer number of unpaid internships advertised online, especially through university career sites. It is more than the odd job simply offering a two-week stint of work experience. It is a much deeper issue: amazing companies promising careers in Human Rights, International Development, Conservation, and the media – to name just a few – offer positions lasting upwards of six months, simply listing their salary as 'voluntary' – payment for these jobs is non-existent.
One example included a six-month internship with UNHCR, the United Nations Refugee Agency. The advert proclaimed that applicants must be available to work over 40 hours a week, Monday to Friday, for no payment. Such a job was located in London. Though a fantastic opportunity for anyone wishing to pursue a career in human rights, it exposes the social elitism at the heart of the industry. An applicant would have to live in London, or have the financial capacity to pay six months' worth of rent in the most expensive city in the country, whilst saddled with over £30,000 of graduate debt. The demanding hours would leave very little time for any prospective applicants to work another job to pay rent, let alone cover necessities, such as food. From the very outset, applicants who aren't exorbitantly rich and who live outside of London are discounted from the job, simply because of their socio-economic circumstances. Other positions, advertised on CamCareers, proposed terms that were, only marginally, more flexible: one human rights charity (which obviously fails to see the irony) offered the 'chance' of three months paid employment, but only after three months of full time unpaid work.
Of course, this issue expands far beyond the sheltered confines of Cambridge. Unpaid internships are everywhere, and remain as exploitative as ever. Some advertise voluntary positions for six months with a stipend for meals, whilst others offer to pay for 'transport' but only within a fifty-mile radius of the company. The majority of these, however, are based in London, which essentially excludes students who happen to live anywhere else in the UK from the running, unless they can cover the rent themselves.
"These unpaid opportunities are exploitative and need to end"
Yet there is a way to combat this. Already, people have begun to draw attention to the injustice. Earlier this year, Twitter users pointed out the hilarity of an advertisement published by the charity 'Fight Against Slavery', which called for an unpaid intern. Popular job listing sites have begun to demand that internships offer, at least, minimum wage for their opportunities. Sites such as JournoResources and Mediargh refuse to publish unpaid opportunities that last more than two weeks, and this clearly sends the message that these unpaid opportunities are exploitative and need to end.
Recently, the media has been dominated by headlines proclaiming that universities remain as inaccessible as ever. David Lammy's proclamation that Oxbridge is a bastion of social elitism sparked a conversation not only within Cambridge, but on a national level, whilst the recent saga of Toby Young's appointment to, and resignation from, the Office for Students has raised further questions about elitism in higher education. Yet, unpaid internships show that elitism is far more extensive than making higher education accessible to those from disadvantaged backgrounds.
A university degree does not automatically level the playing field. Unpaid internships, and the impenetrability of certain fields shows that the problem is more profound. Amazing opportunities are automatically inaccessible to students simply because they cannot afford to self-fund six months of unpaid labour. Universities possess the power to demand change from employers in order to prevent the excessive advertisement of unpaid internships. Offering bursaries for internships is simply not enough to make substantial change, and the University needs to seek better opportunities for its students. Until the necessary action is taken, these exploitative conditions will persist, and career sectors will remain as they have always been: greatly lacking in socio-economic diversity