Making Cambridge's voice heard
Although the national press might not always like it, Cambridge students should continue to campaign for what is right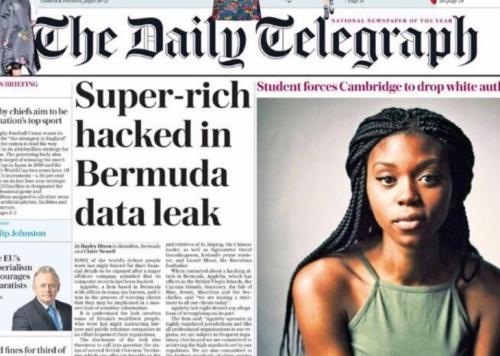 Scaremongering is easy. It's easy to distort the efforts of students and create a narrative that falls back on prejudice, fear and xenophobia.
This week, Varsity reported on an open letter, co-authored by CUSU women's officer Lola Olufemi, which called for the broadening of the Cambridge English Tripos to include more non-white authors. The letter was discussed by the Teaching Forum, which has no decision-making powers, but simply raises points of discussion to the Faculty.
Yet the front page of Wednesday's Telegraph featured a photo of Olufemi, along with the provocative and factually incorrect headline: "Student forces Cambridge to drop white authors". The article falsely claimed that "Cambridge University's English literature professors will be forced to replace white authors with black writers" and included a profile on Olufemi, pinning the entire campaign of decolonising the curriculum on an individual, and even going as far as to quote from an article about charity-tourism she had written for Varsity in 2015. Such a personal attack was clearly designed to incite hatred; Olufemi faced much abuse.
Once again, those inside the so-called bubble are left scratching their heads at those outside of it. What hope can we have of effecting real change in the world, when the efforts of Cambridge students are constantly misreported and misrepresented?
Although it is no compensation for the onslaught of personal attacks and vitriol, we should feel encouraged by the number of individuals and groups who chose to speak out in support of Olufemi, and the speed with which the University released a statement condemning the harassment she received.
This week also saw the first 'Town Hall' meeting about divestment – the first time the University has gathered information and opinions from its members in this way.
We can only hope that the voice of the many students who chose to speak on both sides of the debate will be listened to.
Students continue to campaign for positive change. The SolidariTEE campaign is raising money for refugees in Greece and Turkey (p.4). In Comment, Blue Bates Cambridge argues in favour of trigger warnings, while Eve Hodgson calls for a post-Greer feminism which incorporates trans women.
When it comes to progress – whether that's in broadening the curriculum, improving access, supporting refugees, or slowing climate change – Cambridge can and should lead the way. Let's show everyone else how it's done.