Yuxin Li: "All design is problem-solving"
In her next column, Lydia Bunt interviews artist and architecture student Yuxin Li, who sees art as a spectrum ranging from storytelling to logic puzzles.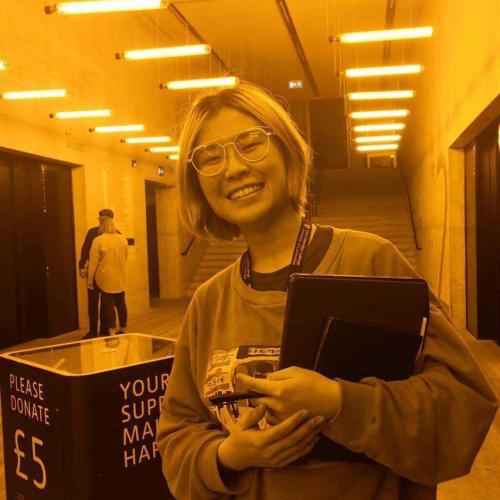 Yuxin Li, the next willing volunteer for my column, grew up in China until the age of 15, then moved to Australia for high school before coming to Cambridge. Now, she is in her first year of an architecture degree at Lucy Cavendish, and spares some time from her busy schedule (busier than mine, anyway) to meet for a coffee just opposite the architecture department.
Yuxin's childhood, too, has certainly been more varied than mine. Has living in different places influenced the way she makes art? "In most Asian countries, the way they teach in high school is all about techniques, whereas in Europe and Australia it's the other way around," she begins. Conventionally, she tells me, art in China is taught as a realist practice, and painting and drawing are the preferred means. But being taught with a slightly more fluid approach in Melbourne, she felt able both to broaden her artistic interests and to go on to an architecture degree, one merging elements of practicality with creative thought. "None of my family has done anything related to the creative arts," she explains. "I never thought about creative arts being a possible career when I was young."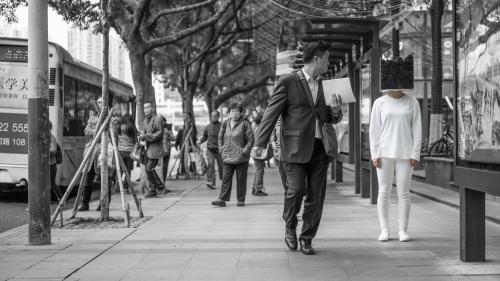 As Yuxin shows me her creative work, one piece that sparks my notice is a series of monochrome photographs. They feature a lone female figure, her head obscured by a box, posed in various cityscapes. Yuxin tells me the piece was inspired by a feeling of frustration at the confines of daily routine, reflecting Chinese family life and the educational system. "Your parents have certain expectations of you, but they don't really know what those expectations are, and neither do you." The black pompoms that fill the box in place of the figure's head remind her of "bubbles in ink," designed to evoke a bizarre, unknown experience. This type of art isn't just churned out, either – though the photoshoot only took one day and the material preparations a week, Yuxin spent half a year developing the idea.
"All design is problem solving," she believes. 
But despite her clear aptitude for fine art and photography, she sometimes finds the pressure to tell a creative story too much. "There are artists who can be constantly creating because they have so many ideas in their mind," Yuxin elaborates. "For them, everything comes from past experience, but it takes me too much effort to actually generate an idea, process an experience into a visual form." But faced with waning creativity, she has a solution at her fingertips. "I think of art as, not telling a story from scratch, but retelling a story about what you see." If drawing a sculpture, her mind will arrange practical details of light and shadow into logical order, then translate these onto paper. "It's more like doing a maths question."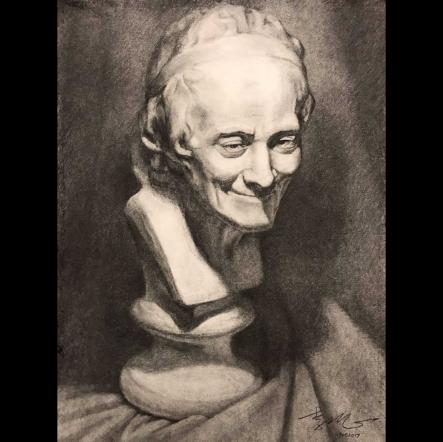 This is why Yuxin is so interested in architecture, increasingly her focus since coming to Cambridge. She enjoys the blend of design restriction and personal creativity; finding an individual take on a given brief. She sees installation as the intersection between fine art and architecture, and cites Olafur Eliasson for his own work on this sliding scale. Lots of her fellow architecture students here, she adds, are interested in the social impact of the buildings they design, not just in their physical aesthetic. "All design is problem solving," she believes. I'd never considered artistic practice in this way before, but I realise it makes complete sense.
Maybe, as we near the end of term, a "back to basics" approach is just what we need.
Yuxin clearly feels at home in lots of different media. How would she describe her style? "In high school I had to work with 2D, 3D and screen-based media," she says. Japanese anime is what first got her into art, and from there, she moved to working with diverse media like digital drawing and oil painting. But she always has recourse to the base logic of realistic drawing. "When I get stuck being creative, I reach to observational drawing," she explains. "I love the challenge of trying to map a 3D space onto a 2D surface."
Fine art as storytelling or design as problem-solving; Yuxin is clearly adept at both. But the solace she finds in logic strikes a particular chord. In this age of contemporary art, we might assume technique no longer really matters. But when we feel like we've used up all our imaginative juices, just focusing in on an object and trying to draw it as accurately as possible could be the new bedrock of creativity. Maybe, as we near the end of term, a "back to basics" approach is just what we need.