Five Famous Artistic Atrocities
Kristina Foster looks at the most unsightly pieces executed by well-known figures in the history of art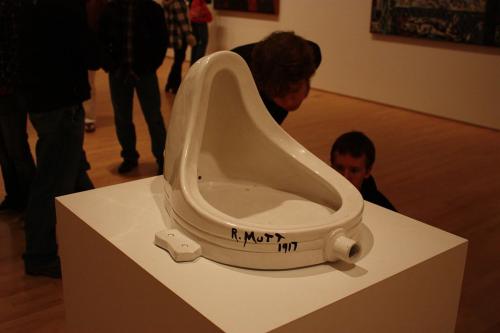 Subjectivity is the foundation of the modern art world. Without it, works such as Duchamp's Fountain could never achieve the status of 'avant-garde'. This is something to be celebrated because it allows us to think about objects outside of their ordinary contexts and reexamine the notion of value. 
But what happens when we take artworks out of the holy light of the museum and relocate them within the everyday. Imagine seeing these monstrosities pinned up by fridge magnets or ogling you from above your recent tinder match's desk with no wall text or famous name to justify its unsightly existence. Let us put aside the adage that 'beauty is in the the eye of the beholder' for a while, and pay homage to five of the most bizarre, terrifying and just plain ugly artworks of all time.
1. Frida Kahlo, The Wounded Deer, 1946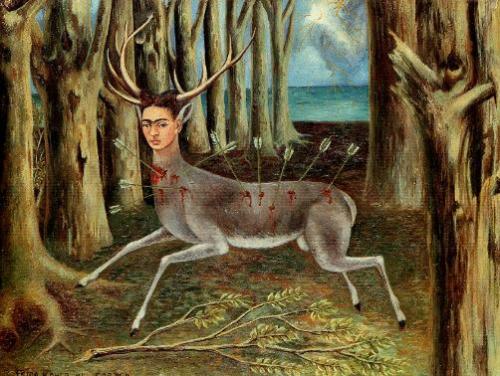 With her idiosyncratic monobrow and traditional Mexican dress, Frida Kahlo redefined notions of beauty in both her appearance and her art. After a streetcar accident that would leave her bedridden for three months, she began a life-long career creating self-portraits that documented her damaged body. The disemboweled torsos, floating organs and lacerated corpses that haunt her canvases could make a surgeon wince, and looking like something that has trotted off the Bayeux Tapestry, The Wounded Deer is no different.
2. Niki de Saint Phalle, Grenouille, 1984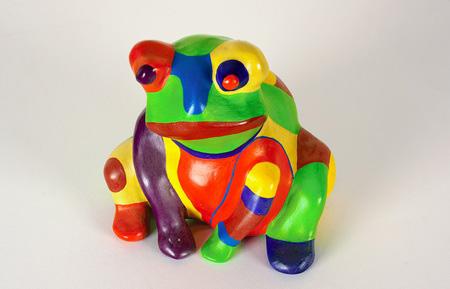 The more you look at this sculpture, the more it assumes a totemic power; in other words, this frog is my spirit animal. Find it sitting in its waiting-to-be-asked-to-dance-at-the-prom posture in its natural habitat, between your grandmother's wooden mallard collection and Royal Wedding tea-set. It's kitsch. It's brash. It's exuberant. It's living its best life with a lumpy face that only a mother or a Nouveau Réalisme artist would love.
3. Joan Miro, Painting on a White Background, 1927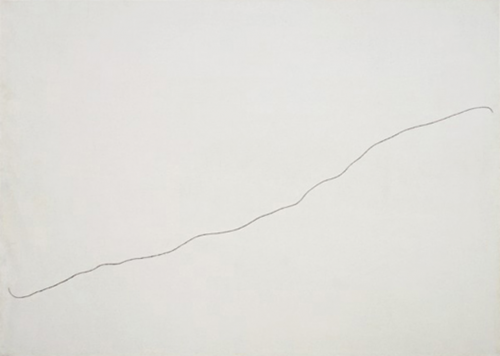 Admittedly an anomaly on this list as its main objective doesn't seem to be to damage our eyesight, but in any conversation about 'bad' art, Miro's Painting on a White Background deserves a special mention. The Catalan artist has always taken a central position in the tirade against minimalism and its ontologically troubling squiggles. His work is heralded as forging a new kind of modernist language built on shape and colour, but it's proved to be perennially difficult to find a place for his minimalist series in this praise. Attempting to justify his simplified subjects, he asserted that they 'appear more human and alive than if they had been represented in all their details.' The subject of this painting must have been the life of the party.
4. Paul Klee, Castle and the Sun, 1928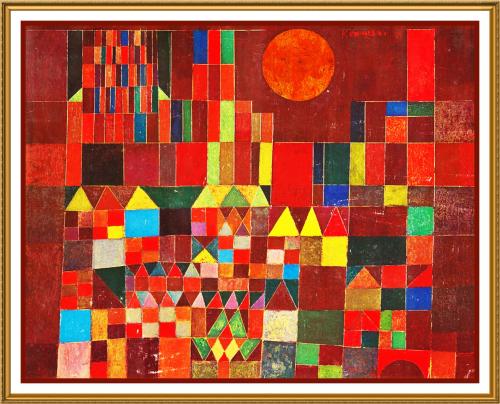 The 'my-three-year-old-could-make-this' argument is admittedly a hackneyed one in modern art criticism, but if you punch the title of this painting into Google, you'll be confronted with a number of online tutorials which show you how to use this painting as inspiration for a year two art class. I'm not sure what one of the most famous expressionist artists of the 20th century would have thought of his painting performing the same pedagogical function as Lego. 
5. Goya, Saturn Devouring his Sons, 1819-1823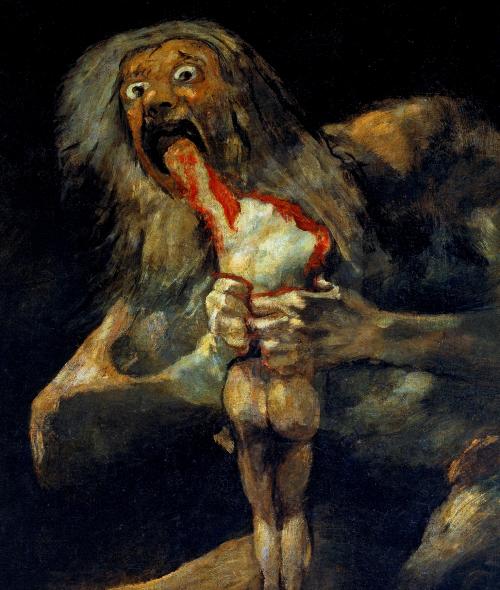 This was one of fourteen so-called 'Black Paintings' that Goya created in the final period in his life as he struggled with his own sanity and fell into an embittered spirit towards Spain's civil affairs. These macabre fantasies are truly the stuff of nightmares, and were never meant for public display. And you can see why - yikes