He Said She Said #4 — 'Hot Girl Summer 2021: Field Report'
In her triumphant return to Violet, Lauren Diamond brings news from the summer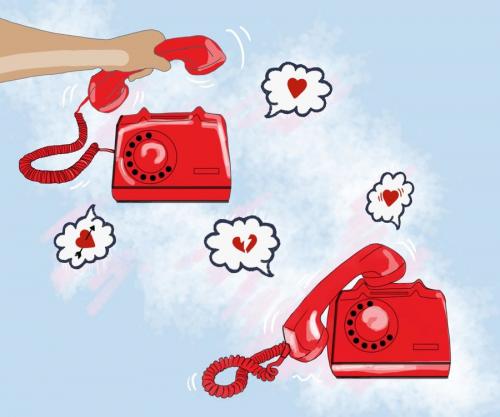 It's good to be back in Cambridge and writing for Varsity again! This week's He Said She Said is a special edition: a *Hot Girl Summer 2021 Field Report*.
(A few quick disclaimers. For the purposes of this study, 'hot girl summer' most definitely does not just include girls, and, like last year, the students I consulted represent a range of colleges, years, and identify across the LGBTQ+ spectrum.)
I had some great expectations going into summer 2021. We'd been cooped up in lockdown for well over a year and, in the most diplomatic terms possible, May week was… lacklustre. I like a VK bus bar as much as the next girl, but The Missing Sock left something to be desired. So, with sun cream on, disposable cameras out, and revision finally put away (except for me though, swear I was grinding my pre-reading) — we were more than ready for hot girl summer. But was it ready for us?
I'm pleased to say that for some of my respondents, hot girl summer truly was what it said on the tin. One source was swept off their feet by a charming 24-year-old local during a family holiday to Scotland. One thing led to another and sneaking out to meet at a secret cabin somehow gave way to 'being caught in a compromising position on the riverbank by a fisherman walking his dog'. (If at this point you're wondering why the hell this never happens to you, you're not alone — on my family holiday to Scotland last summer, the only thing I was sneaking off to do was find WiFi.)
In many ways, this summer provided the welcome return to normality we had been searching for. For one respondent, this meant finally an opportunity to enjoy life (mostly) sans covid with their girlfriend, 'having met as covid freshers'. Think: trips to Cypriot beaches, to Boardmasters and back and forth from Essex to London. Side note — I find it so funny that people sometimes suggest to me that what I anonymously share in this column is actually about my own life. Believe me, if my summer had involved holidays to Cyprus with my girlfriend I sure as hell wouldn't be keeping it anonymous.
"I spent rather more time this summer pouring over income statements and balance sheets than between the bedsheets"
Of course, there were also breakups. But what made this hot girl summer hot? My sources didn't just move on, they moved up. After breaking up with their ex of a year in June, one respondent u-turned their summer by going out on a first (and quickly, a second) date with a woman — for the first time. 'I found it exciting to come out of a breakup and actually finally have the confidence to explore the queer side of myself, which I hadn't really done before, and it was liberating to finally go out there and do it. It was very affirming and exciting, which really is the key to a hot girl summer in my opinion.' Amen to that.
Yet another source found themselves suddenly single — this time, via a six-minute phone call five days before they were meant to go on holiday together. First hot girl move? They went on the holiday anyway, and didn't send the ex any money back. The English Channel's not quite the Med and the Isle of Wight doesn't exactly scream hot girl summer (more cold girl, by the looks of the holiday photos), but apparently it is a good place to get over a breakup. As is Croatia, where they shared a few rogue kisses with some Brits abroad — one boy who'd chewed his lips up from gurning on Mandy and another who'd won Come Dine with Me! Since returning to England's green and pleasant land, they've got together with someone they fancied when they were still with their ex. Everything happens for a reason, eh?
The trouble with hot girl summer is that eventually, it ends. And while the seasons change, the players often stay the same. This is becoming all too real for one of my respondents: 'The golden rule tends to be don't dabble within the same subjects, college staircases, or friend groups at the same time. Due to my poor planning, I somehow have managed to enter all three of these.' Poor planning? Sounds more like a ridiculously irresistible set of acquaintances. At least they're staying positive: 'Inconveniences are only so if you let them be. Therefore, hot girl summer is going to continue into revs and Lola's this Michaelmas. It's not a season, it's a state of mind.'
And as for me? I'd never kiss and tell, but I can confirm that I spent rather more time this summer pouring over income statements and balance sheets than between the bedsheets. Ah well — as one of my respondents reminds me, 'hot girl summer is not about sleeping around, because the hottest thing is doing exactly what you want, when you want.' And maybe I wanted to get really good at Excel shortcuts! Swear that was it.
Anyway, as the weather cools down, things tend to heat up…and as anyone who's been to Mash already can tell you, it's going to be a (literally) hot, sweaty, positively steamy Michaelmas.