Violet Editors on Life, The Universe, and Everything Else
The emphasis is on "everything else"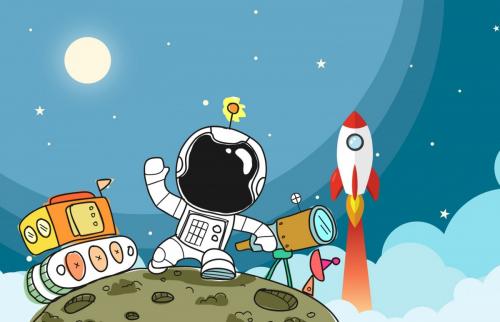 Just in case you thought your day couldn't get any better, we are back to answer the questions which you never knew you needed in your life.
What's your favourite meal?
Anna: Too many to choose! A childhood favourite in my house was 'favourite pasta' which is literally just pasta, creme fraiche and peas. My taste buds have evolved since then, thank goodness.
"Life is one thousand times better with some roast potatoes to your name"
Scarlet: I absolutely adore roast dinner. I honestly am obsessed with it. Life is one thousand times better with some roast potatoes to your name. I don't think the Sainsbury's microwave roast dinner in uni quite makes the cut though. Oh well, you can't win them all, or, come to think of it — any — when it comes to cooking at uni.
Conall: Barley water and sunlight.
Your favourite walk in Cambridge?
Anna: It's been a while since I've been in Cambridge thanks to a few minor travel bans and quarantine rules, so at this point I'd take even walking up that alley between Queens' and St Catherines, which we have another name for that Varsity probably wouldn't let us print. But seriously — up and down the towpath all the way. Being by water is so calming. Preferably actually on a bike. Watching rowers. Or just in a boat myself.
Scarlet: There's nothing better than a good procrastination walk around town whereby I accidentally find myself in Flying Tiger and Neon Sheep and TK Maxx with about three shopping bags of absolutely unnecessary things to my name. There's something to be said for walks along the river too. Did you know? The further along the water you walk, the longer it takes you to get back to your desk…
Conall: To where I'm going. Never fails to satisfy, and the scenery is generally agreeable.
Are you a tea or coffee person?
Anna: I'm almost ashamed to admit this, but neither. I will drink tea to fit in with everyone else (tea peer pressure?) and occasionally a cappuccino if I'm out and about. But the only New Year's Resolution I've ever stuck to was last year, to stop drinking caffeine — 16 months now! — which means decaf only. I'm tempted to see what caffeine would do to me now though...
Scarlet: It's tea every time. Full stop. No questions asked. No counter arguments will be accepted or even acknowledged. Don't even try.
"You're very free to dislike it, though I admit I am equally free to dislike you as a result"
Conall: Tea, certainly. I take a more libertarian view on the matter than Scarlet, though — you're very free to dislike it, though I admit I am equally free to dislike you as a result.
Are you an early bird or a night owl?
Scarlet: I am, without a doubt, a night owl. I usually sleep at 4ish and wake just before midday. This puts me in a different time zone from most people in this country. I don't know why, but whenever I try to sleep earlier — and even if I've woken up early — I gain about one hundred years worth of energy when my head hits the pillow. You will very rarely find me awake in the mornings though. And if you do, then run for your life.
Anna: Morning person all the way. I've worked out from our messages that me and Scarlet work in antiphase. I'm that annoying person who likes to get up at 6am. (The rower in me has got used to the early mornings). But by about 8pm I am a shell of a human.
Conall: Sorry to disappoint, but I'm not a bird of any variety. Though if I was, I'd like to be a swan.
Favourite piece of clothing?
Anna: Pyjamas or sports kit. I have no style and I like being comfy!
Scarlet: I LOVE questions like this. Wearing clothes I feel confident in never fails to make any day infinitely happier and more liveable. At the moment, I'd say my favourite piece of clothing are the jeans that my friend Flo made for me. They are high waisted and baggy and they have clouds painted on them. Whenever I wear them, I feel lighter and springier.
Conall: What were those shoes of days gone by called, the ones with springs on them? Or was it elastic? Springy shoes of some sort.