Quarantoons to brighten up your day
Thinking about the 2010 X-Factor finals more than your exams? Nicola Stebbing is here to represent your lockdown thoughts with her witty comic illustrations.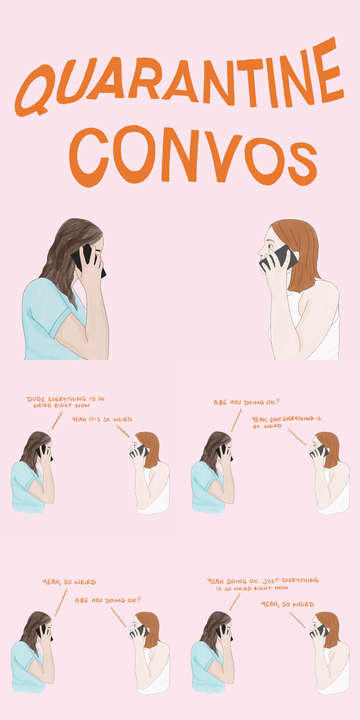 Life in lockdown can be challenging, strange, and stressful. Nicola Stebbing, a finalist this year, uses comic strips to illustrate her everyday in this unprecedented time.
"My everyday feels quite serious at the moment with the pandemic and finals approaching, so I like taking time to do something a bit silly."
Not only are the illustrations great, they are relatable in very specific ways - Nicola talks about one of her drawings in which she had something about eating cheese straight from the fridge: "a few people messaged me about, saying they had been doing the exact same thing. It really made me laugh."
You can find Nicola and plenty more of her charming illustrations on instagram @pics_by_nics