The definitive ranking of every bridge in Cambridge
After years of meticulous research, Violet presents the most complete ranking of Cambridge bridges ever compiled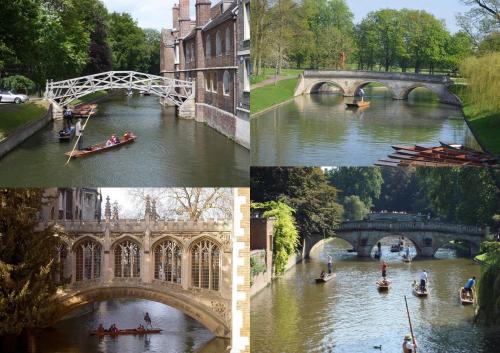 The more observant among you may have noticed that there are quite a few bridges in Cambridge. In fact, a quick look at Wikipedia shows there are a grand total of 24 on the River Cam. Some have even suggested that the very name 'Cambridge' comes from the fact that there are shit-loads of bridges crossing the River Cam; as far as I can tell, this is mere speculation.
But one thing that is for certain: whatever your taste in bridges, Cambridge has you sorted. Brick bridges? We've got those. Stone bridges? Yep, those too. Wooden bridges? Of course we've got wooden bridges do you think this is some kind of joke? There's even a bridge planned at Ditton Meadows which is estimated to cost £4.5 million for fans of new, expensive bridges.
So join me on my greatest journalistic undertaking yet as I present to you Violet's 100% official and impartial ranking of all of Cambridge's bridges based on two years of intensive research.
25 - Jesus Lock footbridge 
The official point at which the river moves from punting to rowing territory. Truly hell on earth.
24 - Bridge of Sighs
More like Bridge of Lies amirite? Apparently based on a bridge in Venice, the only thing this fraud has in common with its Italian namesake is that it's a covered bridge over a river. Other than that, it's a grossly ostentatious vanity project that's nowhere near as good as its Venetian sibling.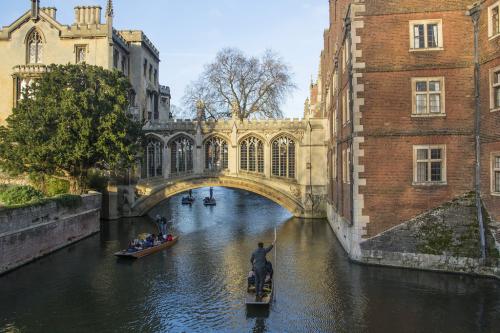 23 - Riverside Bridge 
Cambridge's newest bridge paid for in part by Tesco. Other than that there's literally nothing notable about it.
22 - Silver Street Bridge
A hotspot for punt touts, I've almost died on a number of occasions trying to navigate around the large tourist groups that congregate there to take photos of Queens'.
21 - Elizabeth Way Bridge 
A pretty nondescript box girder bridge that connects Chesterton to the rest of Cambridge. Nice if you enjoy that sort of thing.
21 - Mathematical Bridge
Forget everything you've overheard from punt guides about Isaac Newton building the Mathematical Bridge without nuts and bolts – it's all lies! But I've been told there actually is some maths-nerd wizardry at work here so at least the name's deserved.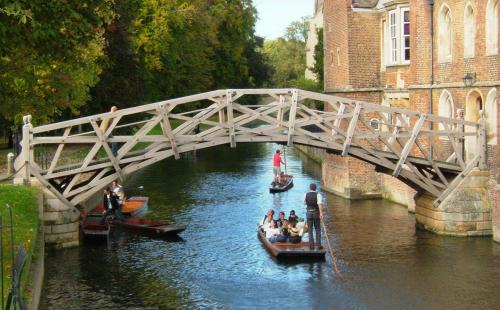 19 - A14 Bridge
So dull it doesn't even have a proper name. Rowers apparently call it "motorway bridge" because, as usual, they're wrong.
18 - Trinity College Bridge
Despite being a Grade I listed building like the rest of Trinity, their bridge is actually just vastly overrated. Perhaps the best thing Oliver Cromwell did was destroying the original.
17 - Crusoe Bridge
Just a bit rusty looking really, although it does add character to an otherwise unremarkable bridge.
16 - Trumpington Bridge
Finally, we're onto the good ones and we start with this brick beauty that's the most upstream bridge in Cambridge. (The more you know, eh?)
15 - Darwin College Bridge(s)
Having one private island is a baller move. Having two, though? That's a serious power play. And Darwin's understated wooden bridges are the perfect way to connect Cambridge's cheapest bar to the best party island this side of Ibiza.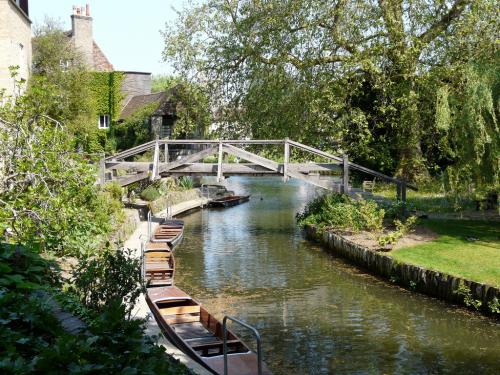 14 - Footbridge over the weir, Baits Bite Lock 
Weirs are cool and so is the name Baits Bite Lock.
13 - Railway Bridge
Choo choo, it's the big green train bridge! Probably carried around some of the biggest OGs of the transportation world including the Stansted Airport to Birmingham bad boy, for which I'm forever grateful.
12 - Cutter Ferry Bridge 
Had to be rebuilt in 2004 because it was too darn dangerous! And if we know one thing, it's that staying safe is important. Great glow up, Cutter Ferry.
11 - Fen Causeway Bridge
Called "lesbian bridge" by some for the graffiti on it, and here at Violet we're big into our radical queer artwork.
10 - King's College Bridge 
Would rank higher if not for the hideous cladding this year. (What's that all about, anyway?) A great place to photobomb selfies and throw stuff onto punts.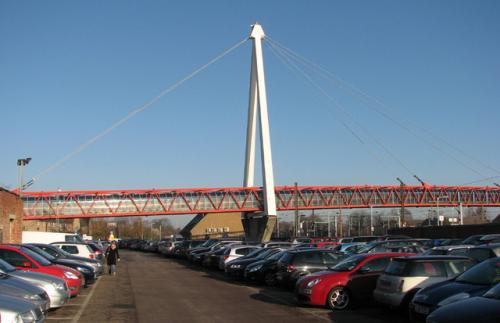 9 - Tony Carter Bridge
As meme kids would say "heckin bamboozled fren" because this isn't actually a bridge over the river. It did, however, previously hold the world record for being the world's longest covered cycle bridge, so it rightfully deserves a place in this discussion.
8 - Kitchen Bridge, St John's 
As with the other bridge at John's the name is deceiving as there isn't actually a kitchen on the bridge. But it's a good spot for Instagram pictures, so we'll let it off.
7 - Victoria Avenue Bridge 
Elizabeth Way Bridge's older, better looking, and more culturally significant sister.
6 - Garret Hostel Bridge (Orgasm Bridge)
One of the nicest bridges, it either had to be 6 or 9 (do you get it? Because sex!!!).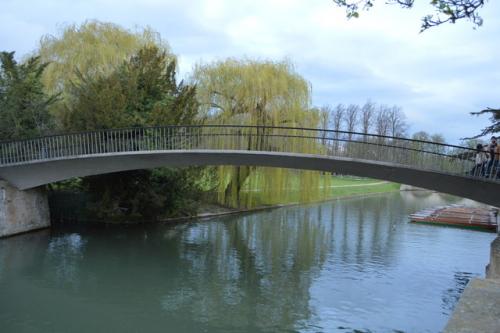 5 - Magdalene Bridge
On the location of Cambridge's very first bridge, there's a Fitzbillies nearby and it's neo-gothic which I think is a good thing.
4 - Fort St George Bridge
A bridge that goes to a pub. Doesn't need any more explaining.
3 -  Clare College Bridge 
The big daddy of Cambridge bridges, the oldest boi of the lot. Missing part due apparently to tax reasons and dates back to when life expectancy was probably around 30. Can't wait to go back to those times after Brexit.
2 - Green Dragon Bridge
See Fort St George but the Green Dragon's a better pub so wins out.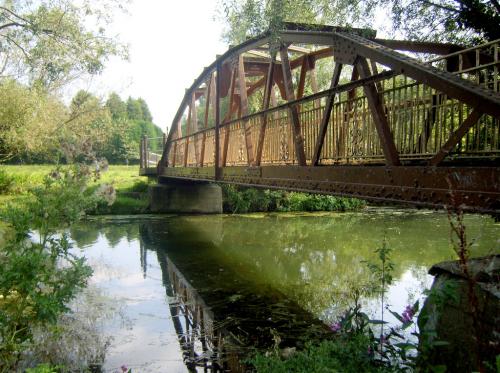 1 - "Footbridge", Coe Fen 
Congrats to "spider bridge" for beating out such tough competition to take the crown! The best place in summer for spider, duck, and cow spotting, it's also conveniently located next to a paddling pool and a Co-op that sells dirt cheap wine. Winning combo for a deserving winner.