Violet investigates: Can living like Mark Wahlberg make you more successful?
Someone said it can on LinkedIn so it must be true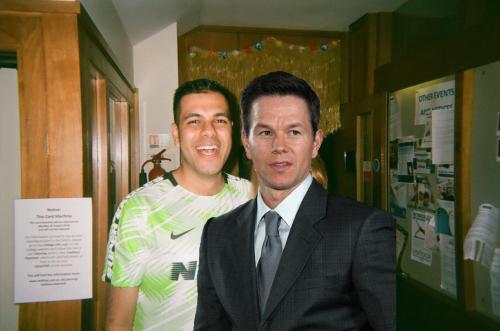 You know Mark Wahlberg, right? Star of any film that needs its actors to have a Boston accent, Mark Wahlberg. Former lead singer of Marky Mark and the Funky Bunch, Mark Wahlberg. He released his daily routine over the summer which featured a number of peculiarities including just 30 minutes set aside for golf and cryo chamber sessions.
After seeing someone on LinkedIn share this routine, claiming that sticking to a routine like Planet of the Apes star, Mark Wahlberg can make you more successful, I decided to give it a go myself and see if I too can become an inspiration to millions and a bona fide LinkedIn icon
2:30 - Wake up
It's still dark outside and I can hear a couple of people coming back from a night out. I bet Hollywood star Mark Wahlberg doesn't have to put up with this.
2:45 - Prayer time
As an atheist who goes to a college without a chapel this proves to be my first obstacle on the path to becoming Marky Mark. Instead I choose to listen to 'Good Vibrations' on repeat in an attempt to "come on, come on, feel it, feel it". It doesn't work.
"For who is God except the Marky Mark? Who but our Marky Mark is a solid rock? Marky Mark is my strong fortress, and he makes my way perfect."fritz51371
3:15 - Breakfast
I check my cupboards and realise I don't actually have any breakfast food so I have some pasta with pesto instead. I accidentally make too much so I'm feeling pretty full before my workout.
3:40 - Workout
It turns out that (obviously) the college gym is shut because it's a ridiculous time, and because I'm not the star of critically acclaimed semi-porno Boogie Nights, like Mark Wahlberg, I don't have my own personal gym. I decide instead to go for a run but as someone who hasn't run out of choice in the past eight years this proves too much to handle and soon turns into a brisk walk.
5:30 - Post-workout meal
I've been awake for three hours and I'm already on my second meal of the day. Workout and ridiculous wake-up time aside, I'm living the dream.
6:00 - Shower
How can executive producer of Entourage, Mark Wahlberg possibly spend an hour and a half in the shower? I last a paltry 30 minutes before I get out because I'm concerned about my skin.
7:30 - Golf
I don't own any golf equipment and neither does anyone else in college apparently so I've had to resort to hitting pinecones with a stick. Even then, this new golf proves more difficult than I first imagined and as someone with one hand I look more the coach from Happy Gilmore than star of the Italian Job, Mark Wahlberg. My neighbours don't look too impressed and neither do the local squirrels.
8:00 - Snack
I've been awake so long this feels like lunchtime so I eat some sweet potato curry while watching clips of 2017's highest paid actor, Mark Wahlberg on YouTube.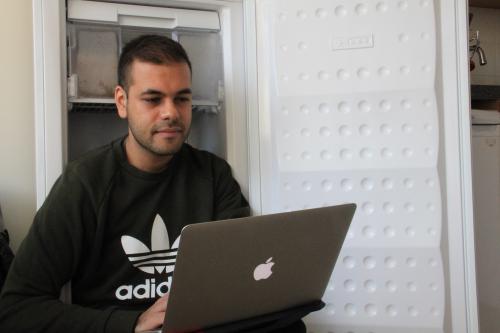 9:30 - Cryo chamber recovery
Apparently the closest Cambridge has to a cryo chamber is in the physics faculty but that's for "temperature sectioning of biological and industrial samples" so I have to resort to sitting in the freezer.
10:30 - Snack
I've given up on cooking now and I opt instead for a croissant from the college cafe. To be fair, I bet star of the Transformers franchise, Mark Wahlberg doesn't cook either.
11:00 - Family time/meetings/work calls
My parents don't pick up my call because they're at work so I sit around looking at a picture of them. I do some work on my dissertation instead and am weirdly productive over the next two hours. What if Mark Wahlberg's onto something?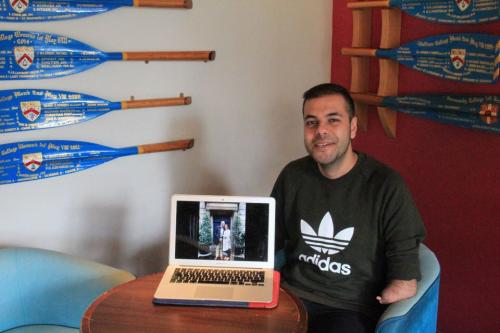 13:00 - Lunch
Finally, a normal meal at a normal time. I'm not sure what Mark Wahlberg eats – I'm pretty sure it's not chips and mushy peas but I'm going to treat myself anyway.
14:00 - Meetings/work calls
This hour is less productive than my first work attempt. I'd normally nap at this time but two time Academy Award nominee, Mark Wahlberg wouldn't nap so neither do I.
15:00 - Pick kids up at school
I've been told that legally I'm not allowed to do this as I don't have kids so I just sit around listening to more Marky Mark. How he was only nominated for two MTV Video Music Awards still remains a mystery to me.
15:30 - Snack
This is getting too much. I begrudgingly have a banana because I'll need the energy for my second workout of the day.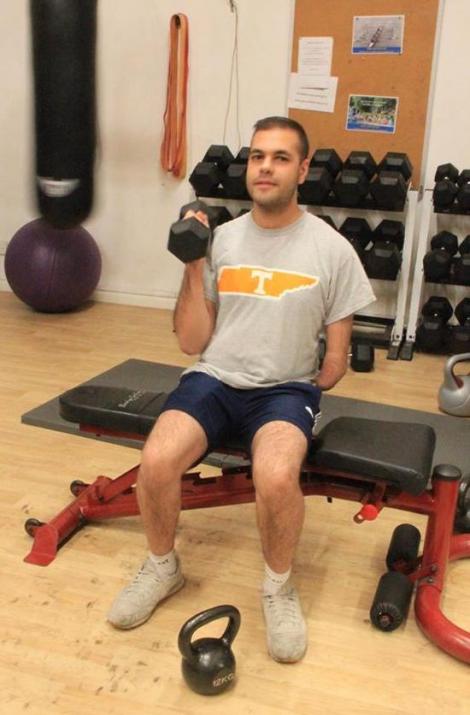 16:00 - Workout #2
I hit the gym for the first time in over a year with no real idea what to do. How is 9kg so heavy? I think I pulled a muscle trying to lift a dumbbell but at least I'm living up to the words of Good Vibrations and sweat is indeed coming out of my pores
17:00 - Shower
Thankfully a much more reasonable half an hour than before but I'm falling asleep in the shower after such a long day.
17:30 - Dinner/family time
Unfortunately my family are in Leicester and I'm not a business mogul like Wahlburgers co-owner, Mark Wahlberg so I don't actually have any meetings or work calls to make. I sit listening to 'Good Vibrations' again as I eat dinner on my own.
19:30 - Bedtime
The ordeal's finally over. I can go to bed and never listen to the Funky Bunch ever again.
And so, as my day living as Mark Wahlberg comes to an end I can't help but feel it's all a bit unnecessary. Why wake up so early? Why does he only play golf for 30 minutes? How can he spend so long in the shower? Perhaps we'll never find the answers to these questions, but one thing's for certain: my quest for success and the LinkedIn fame I so desperately crave continues.