Life goes on – but it has a new name and a light-up dancefloor
Kuda nightclub will undergo another rebranding this summer, reopening as 'Vinyl' in time for freshers' week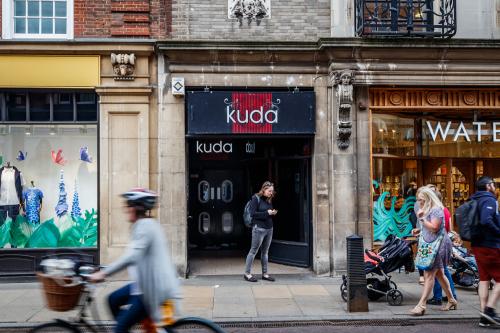 One of the most popular clubbing spots in Cambridge will close this Saturday ahead of a £550,000 refurbishment, before reopening under a new name in September.
Cambridge students were left aghast on Monday when Kuda posted an event entitled 'Kuda Closing Down Party', which is to take place this Saturday.
The Deltic Group, the operating agency of the Kuda brand, has now confirmed the forthcoming closure of the club, and affirmed that, following a refurbishment, it will reopen on 21st September under the name 'Vinyl'.
Kuda, better known as 'Life' to Cambridge students, held the exceedingly popular (read: sweaty, busy, no-way-you're-getting-in-without-a-wristband) student club nights on Fridays and Sundays, as well as being host to the Glitterbomb LGBT+ night and many other student events.
One commenter called the news the "actual end of an era", while another said that they "refused to believe it." With limited clubbing options in Cambridge, many were already starting to feel a Life-shaped hole in their, well, life.
However, many were left confused by another event on Kuda's page: a "Freshers Assemble" Sunday Life, to be held on Sunday 30th September.
This year's freshers will in fact be ushered into Cambridge nightlife with the revamped club, which promises to bring "disco entertainment and a retro vinyl experience to the city".
An illuminated dance floor, inflatables, dress up items, and "numerous glitter balls" will all feature in the newly refurbished club, with music to include "hits from the 80s, 90s and 00s and songs that everyone loves."
No more arguments about which club night to choose from Cambridge's scarce options: this is apparently the club which will please "everyone".
For those looking for a more high-end night, there will be seven pre-bookable VIP booths, four of which will have their own flashing dancefloor, so patrons can be absolutely certain they are seen by other clubgoers.
The refurbishment follows a similar makeover to Leeds club PRYZM, also owned by The Deltic Group, which reopened in May.
Kuda Cambridge has taken on many identities over the past decades, including genuinely being called 'Life' at one point. Only time will tell if 'Vinyl' will catch on, or if, indeed, Life itself will go on.