Deliveroo will now bring food directly to your punt
Cheeky Nando's on the Cam? Sign me up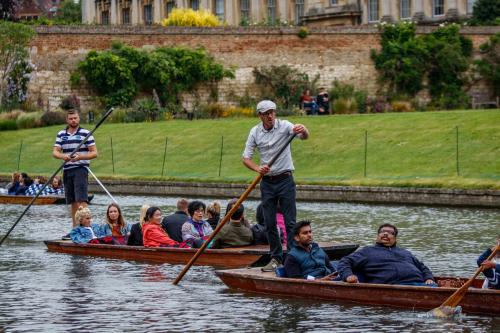 Students who find themselves desperately craving Nando's halfway through a punting trip need no longer despair, as Deliveroo will now bring your favourite meals directly to your punt.
A Deliveroo spokesperson confirmed that takeaways will be attached to a rope and thrown to customers on a punt if they cannot be easily reached from the riverbank.
It is unclear whether Deliveroo employees will receive special training to assist their aim when tossing meals out to customers.
Although picnics in punts are already commonplace, Deliveroo will enable punters to experience this quintessential Cambridge tradition without needing to carry and prepare their own food.
One Newnham student celebrated this new possibility, saying: "I'm so thrilled that Deliveroo are taking a punt on this new business adventure; now I can devour my cheesy chips while floating down the Cam instead of alone in my room!"
A Christ's student, however, was less convinced: "Why do corporations think millennials are so averse to going and buying food? In what situation would you need food SO URGENTLY that you would feel compelled to order it from a punt? The world baffles me."
In May, Deliveroo announced that their deliveries would no longer be confined to the indoors, offering brand new services designed to suit those seeking to embrace the summer sun. Parks, beaches, and now punts are all acceptable locations for takeaways to be dropped off, so customers can receive an al-fresco meal with just the simple click of a button.