Van of Life ranked third best drunk food spot across universities in the UK
The reviews are in: Cambridge trumped Oxford in the only way that matters – drunk food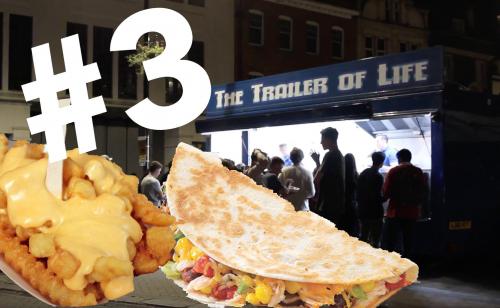 It's official folks: The age old debate about the best place to get drunk food in Cambridge has finally been settled, and unsurprisingly, the Van of Life has topped the list.
According to rankings published by Mystudenthall.com, the Market Square favourite is the third best place in university towns across the country for a post-night out munch, after only Nazby's in Liverpool and Chicken Base in Reading, while nowhere else in Cambridge even made it into the top 40.
It's easy to see why the trusty old Van has done so well, with internet reviews describing their infamous cheesy chips as "life changing" and another in awe of "how they quickly squirt, mayo with ketchup with some other sauce" (make of that what you will).
Perhaps most importantly though, the Van of Life's victory marks yet another triumph of Cambridge over Oxford with Hassan's, the Other Place's best placed spot ranking a frankly pathetic 13th thereby proving conclusively that the University's founders were right to leave Oxford more than 800 year ago.
The rankings, however have not been universally supported in Cam, with one member of Varsity's editorial team claiming "it's the lesser of the two vans" and "the Turkish pizza from the Van of Death should be a staple food".
Whether nutritionists around the world agree regarding Uncle Frank's lahmacun remains to be seen.