Sabre swiped from Christ's May Ball
Two of the committee's decorative swords were stolen last night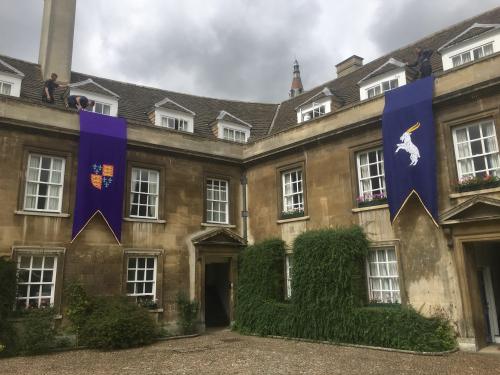 In perhaps the most Cambridge whodunnit since the most recent episode of critically acclaimed crime drama Grantchester (according to Wikipedia), the Christ's College May Ball committee has been left scratching their heads over the theft of a decorative sword last night.
According to a Facebook post by the committee, two of the swords which were being held by suits of armour were initially stolen, although one has since been returned. They have also urged anyone with information to do the chivalrous thing and come forward – although as of yet there is no indication of such a white knight.
One anonymous attendee of the ball told Varsity "I didn't see any thieves, the only thing I saw being stolen were my sharp dance moves" and that they had "no clue why you would steal a sword".
Despite musical entertainment provided by Toploader, it seems some of the attendees were more concerned with thieving than dancing in the moonlight.
With the ball's theme of A Night's Tale, the committee will no doubt hope a knight in shining armour will emerge to return the sword to its rightful owner.