All hands on deck to stop cardboard boat race from sinking
The Granta Rats need a crack team of punting referees to run one of Easter Term's most popular events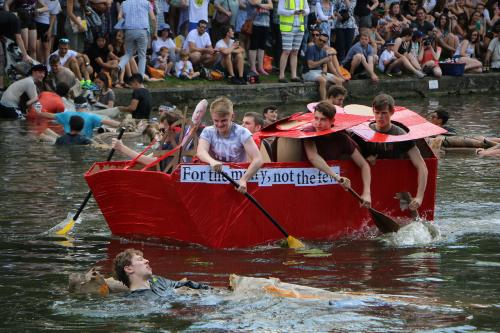 For any students looking to grab some CV points before the summer, the perfect opportunity may have arrived.
The Granta Rats have put out an emergency call for volunteers to form a team to stop this year's cardboard boat race from going under. A committee scheduling clash risks sinking the end-of-year event, which draws hundreds of participants and spectators.
The Rats – a student society focused on river-based activities, best known for offering cheap punt hire – said on their Facebook page: "Due to other commitments the committee can not run the race this year so without other volunteers it is likely that it won't run".
They said a suitable team would be required to run the race on the day and assist in the clean up, and would be "duly rewarded".
Last year, around 50 teams participated in the event. Boats must be made from cardboard, glue and tape, but "nearly anything" can be used for propulsion. Designs in recently years have shown remarkable creativity, from land-craft style vessels propelled by oars to a bike-powered raft. Awards are given for the fastest boat, the most innovative propulsion system, and the best design.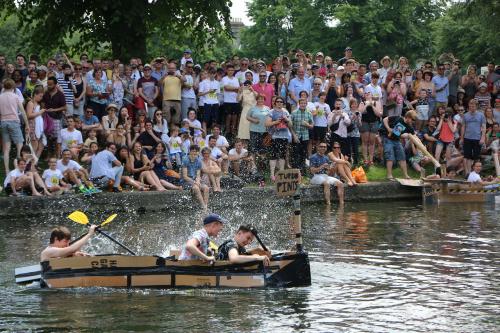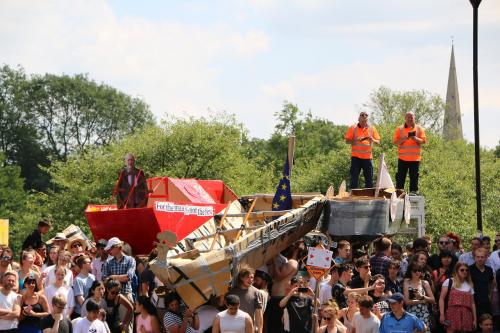 Students often bring drinks out on their vessels, and many locals, tourists and students gather to watch the spectacle, which has run every year since 2014. Antics such as splashing or gently attacking other boats are standard fare.
The race, at Jesus Lock, normally takes place on May Week Sunday. This year, that will fall on June 17th, but no Facebook event has yet been created and the date is not fixed. The Rats are looking for a team of between five and nine students, who would be appointed as a sub-committee, to run the event.
The Rats do not organise the event directly, but have worked with the City Council in recent years to communicate safety regulation to students, and pay the Council £120 to sort the post-race clean-up. During the race, they operate a punt to marshall competitors.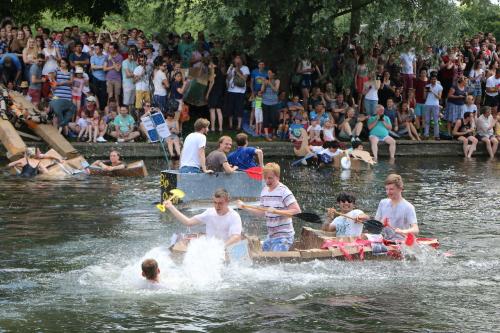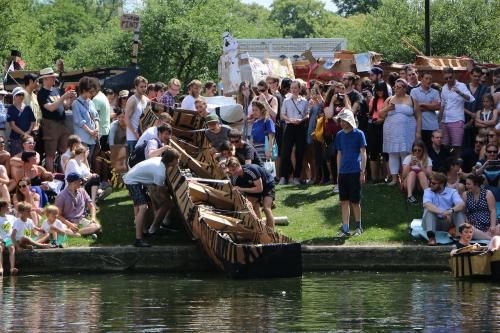 Sam Longton, a Peterhouse student and commodore of the Granta Rats, said the group runs the event and covers the cost of clean-up "as a gesture of goodwill and to maintain the relationship between the Council and the student body," adding: "Race participants take responsibility for their own conduct and safety on the river, although we do publish advice given by the Council in the lead up."
Longton said the race "largely runs itself, although there is certainly scope for organisational improvement if desired by the team running it."
"The complexity lies in getting the boats on the water at the same time!" he added.
"Please do message the page if you'd be interested in helping out," Longton said. "[The] event can only run if we have students willing to support it. We will be very grateful to anyone willing to give up their time and I hope to provide suitable rewards!"