How not to do your Year Abroad: Part 2
Next stop Santiago, Chile. Veteran of the Year Abroad Kateryna Pavlyuk shares her wisdom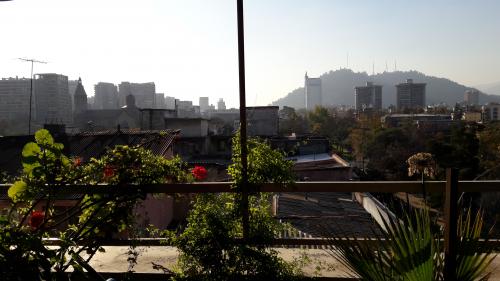 Boy, do I really outdo myself this time. If I recounted it all, I would end up writing a sequel to the A Series of Unfortunate Events books. So instead, I'm going to get all Daughter of a Preacher Man on you and give you the dos and don'ts memo that I definitely didn't get.
Do, for the love of God, factor in weather.
Latin America is always hot, is it not? Many wrong, very no. I end up heading to Chile just as the Southern Hemisphere winter starts. But no fear, how bad can it be? My flatmate would later tell me there are only two ways to deal with the Chilean winter – get one of two things: a radiator or a boyfriend. I got a radiator.
There are only two ways to deal with the Chilean winter – get one of two things: a radiator or a boyfriend. I got a radiator
The fact that it was cold was inconvenient and unpleasant, but nothing someone with Ukrainian blood couldn't hack. The true heartbreak came with realising that all the mountains, deserts and other glories Mama Nature had bestowed on Chile were suddenly off the cards. So I didn't get to 'do Patagonia', or spend every Sunday drunk on sun and Malbec in various vineyards. I did get the chance to make the odd excursion, armed with much intrepidity and many layers, and these were hands down the highlights of my time in Chile. But there was so much on my doorstep (give or take a few hundred km) that I coulda-woulda-shoulda but ultimately didn't get to see. Check. The. (Annual/average) Forecast.
Don't expect everything (or anything) to work.
Water will be hot when it wants to be; don't push its buttons. No, seriously – tap handles will often come off in your hands. Learn to cherish these moments. When the gas runs out in your flat and you order a new canister, you will be told it will arrive within two hours. Make your peace with the fact that you'll get it the next evening (like that key commandment taught us, "Love thy neighbour" – you'll need to use their shower more often than you expect).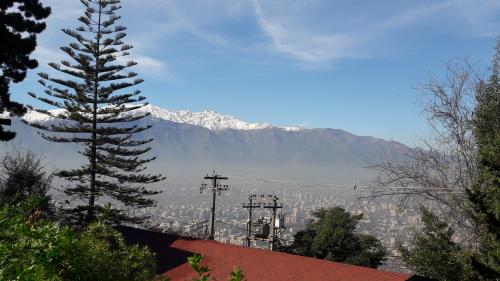 Do say a heartfelt adios to your health.
Of Chile's assorted lethal alcoholic concoctions, its best-loved and most notorious is the 'terremoto', meaning earthquake; I'll say no more. Chilean 'sushi' – that is, 'suchi' – typically features chicken and cream cheese. But Chile's true culinary crown jewel is the 'completo' – a severely soggy hot dog slathered with ketchup, mayonnaise and avocado – which adds more to your waistline than to your life, but is well and truly the only way to complete a night out.
Don't take on responsibilities you're not ready for.
I have never had a pet, unless a younger brother counts. So when my flatmate said she was going away to Colombia for ten days and could I please look after her ('rescued' street) dog, Bigotes, (who shat in the house), I made a noise which I hitherto didn't know I could produce. I initially expressed my legitimate concern that I could barely keep myself alive, let alone another respiring creature. But it would be easy peasy, she said. I would have no problemo, she said.
Within 48 hours of her departure, I manage in the space of a single day to 1) (temporarily) break our new washing machine, 2) (permanently) break our washing line, and 3) (accidentally) almost kill her dog*. But on the bright side, if I can't wash my clothes, what need do I have for a washing line?
*25/05/17: Bigotes decides to scurry beside me when I go for a run. Post-run, I try, in various languages, to tell him to stay put outside our front door while I pop into the cornershop. He looks at me blankly and takes a shit. Exasperated, I cross the road towards the shop. Three seconds later, I hear a thud followed by what can only be compared to the cry of a werewolf. Long story short: Bigotes was fine. Myself, less so. When I discovered, an hour after he bit me (don't even ask), that a) the bite drew blood and b) he was unvaccinated, I called my mum and solemnly asked her to fetch some pen and paper so I could dictate my will (ft. "please leave all my remaining Student Finance instalments to RSPCA", in a last-minute attempt to undo karma). It transpired that I did not get rabies, or any of the other life threatening diseases I had resolutely accepted that I'd contracted. But I did give my poor, poor mother (approximately seven) consecutive heart attacks.
For the season finale of this YA package tour, we swap winter for monsoon season and head to Costa Rica. I hope you like snakes.