Brunch your blues away!
Vicky Morrison has a few fresh ideas for how to waste your Saturday morning in bliss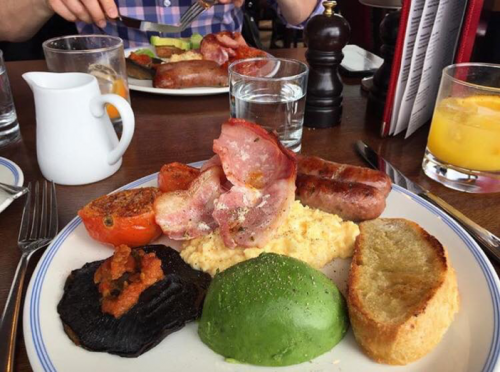 It gets to that point in term when the routine of Cambridge living begins to grate rather slowly away at your patience, and little in the near future seems to offer genuine and fresh excitement. It's exactly at this point that you should allow yourself some small indulgences, be it a spontaneous trip with a friend to at a cocktail bar for a cheeky post-library sesh, or deciding to splash out on a fancy brunch that you've long given up on attempting to recreate in your grubby student kitchen. It's the latter option that I want to discuss today, and offer my professional and well-experienced dining opinion in order to (hopefully) assist you on your upward journey out of the week 5 dip.
Below are a few of my favourite suggestions for a reviving, revitalising, and really, really damn tasty brunch which I guarantee you're in need of, even if you don't know it
Six Cambridge
Head up to the sixth floor of the swanky Varsity Hotel for a stunning brunch venue which offers panoramic views of Cambridge while you dine. Although it may not be the cheapest option, you'll be rewarded with large portions and a refreshing sense of detachment from Cambridge as you literally look down on us all while sipping some tasty fresh coffee and tucking into one of the largest plates of English breakfast around. Brunch is served from 10am-1pm on the weekends. Pictured: the Full Aussie Breakfast for £12.50
Espresso Library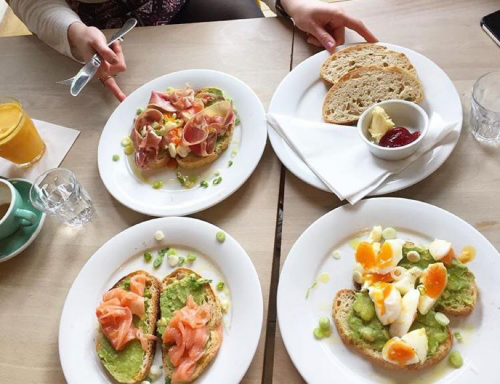 If you're coming from the centre and fancy a short cycle or a light morning walk before your meal, then Espresso Library is the place for you. The calm and uber-stylish interior is complemented by the vast windows and comfy seating options in this beautiful high-ceilinged café which feels like you've transported yourself to a trendy café in Paris for the day. The brunch is as aesthetic as the venue, and the menu offers a tasty range of avocado toast varieties that will brighten up any Instagram account.
Honest Burgers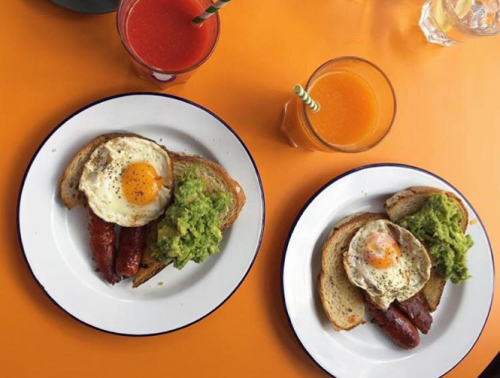 What may at first seem like a strange place to head for breakfast food, Honest Burgers in fact offers some of the best-value and best tasting brunch that I've had in Cambridge to date. My particular recommendations would be the 'Avocado' option, which isn't as basic as it might sound. Accompanied with a fried egg and some deliciously rich chorizo sausage all on a slice of sourdough, this is a fantastically satisfying brunch with a kick all for a very reasonable £6.50. Alternatively, the bacon sandwich (£5.50) is simple and delicious, and most importantly it comes with a side serving of the mysterious yet delectable 'bacon gravy' which is an absolute winner, and will make you forget about that impending essay deadline for a few blissful moments.
If you fancy stepping your brunch game up a notch, and are truly in the mood to send it properly one Sunday morning, then for just £25 per head Honest Burgers offers a bottomless booze brunch for 90 minutes, offering brunch as well as any drink you want alongside. You can't beat the mid-term blues better than that.
Old Bicycle Shop
If you're looking for a more stylish and experimental brunch option, such as these sweet potato pancakes pictured below, the Old Bicycle Shop promises a relaxed and alternative setting for you to enjoy just that. Although the portion sizes aren't as vast as the other places listed above (or maybe I'm just really greedy), the dishes are innovative and flavoursome, and come at a decent price – get a plate of pancakes for £6.50 or Shakshuka eggs for £7. Apologies for the awful quality of this photo below; I swear they tasted a lot better than they appear. As a bonus, brunch is served all week from 10am-5pm. All day every day is what we like.
So there we have a few of my favourite spots for brunching this week, or at any point when your spirits need lifting over the next few weeks before the work pressure starts to fade again. It happens to all of us, but it shouldn't stop you from allowing yourself to enjoy some of life's simplest pleasures, such as a fat brunch, which are easily-accessible in Cambridge. Happy dining everyone