'Sexiest Man Alive' to visit the Union
… and everything else to look forward to on the Lent 2018 termcard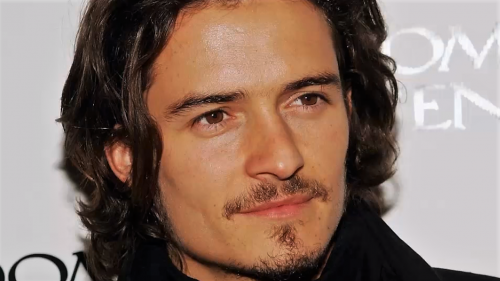 With the release of the full Lent 2018 termcard, the Cambridge Union has revealed the full schedule of debates and speakers, and there are a number of names to look out for.
Recently voted sexiest man alive, Orlando Bloom is without a doubt the biggest announcement on the termcard. A star of the Lord of the Rings films and the Hobbit trilogy, a seasoned West-end star and UNICEF Goodwill Ambassador, his appearance at the on the 3rd or 4th February (TBC) will surely command colossal demand for seats.
Returning to Cambridge on 21st February after headlining Pembroke May Ball last year, hip-hop star Loyle Carner is another high-profile addition, in an event being put on in collaboration with the CU Hip Hop Society. His debut album, 'Yesterday's Gone' (2017) was nominated for the 2017 Mercury Prize.
The most unlikely addition to the termcard is the Chicken Connoisseur, who is famed for his reviews of chicken shops on his channel The Pengest Munch, and describes himself as "a food critic for mandem who care to know what the finest chicken restaurants in London are and where to find them". He will be speaking at the Union on 3rd March.
Everyone's favourite chicken critic is visiting Cambridge
President Jonah Surkes is keen to emphasise that it is not just the big names to look out for, though: "We are also so pleased to be platforming speakers with fascinating and important stories to tell. From Oxfam's CEO to a former Jihadi fighter, it's often the stories behind the faces that the Union should share."
But familiar faces won't just be appearing at the Union to talk about their own stories, for almost every debate this term features at least one household name too. Surkes said: "With a debate roster including Fearne Cotton, Chris Huhne, Katie Price, Andy Palmer, Reverend Richard Coles, Jacob Rees-Mogg and so many more, we have brought the Unions' debating pedigree back into the spotlight." Debate topics span from driverless cars, to Brexit, to peace in Israel and Palestine, and Jonah continued to add that "the lineup features something for everyone, and we hope that regardless of your views, your backgrounds, and your interests, we welcome you to join the debate. I look forward to seeing as many of you as I can at the Union this term - it's going to be a cracker."
It remains to be seen whether postponed names from previous terms, including Tom Hiddleston and Paddy Ashdown, will be rearranged for this term, or will continue to be postponed until further notice