A Toto singalong is coming to Cambridge. Some people aren't happy
A poll is now being held to determine what song will be sung on King's Parade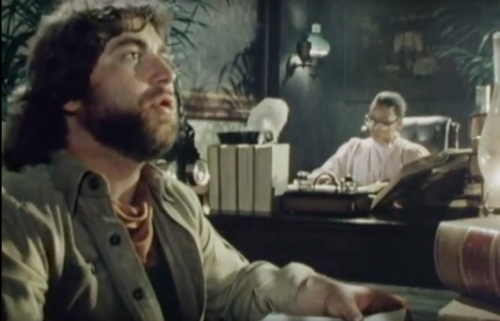 It's the trend that's being sweeping the nation, and now it's finally reached the Fens. Cambridge will get its chance to sing Toto en masse – but you'll have to wait until May Week. And it might not be Toto.
In one of the more bizarre crazes in recent years, people have been gathering in public places to sing the 1982 track by American band Toto. The first event is believed to have been held in Washington DC, before it hit the UK with mass gatherings in Newcastle, Oxford, and most recently Birmingham.
The song has taken on a new lease of life in 2017, with the Twitter account @africabytotobot tweeting out one lyric a day, while in August the domain name ibless.therains.downin.africa was registered with the page simply being a link to the song's video.
Only a few months late to the party, a Facebook event page for Cambridge has sprung up in recent weeks, with the chosen date for a singalong on King's Parade as June 16th.
The event was immediately popular, with 365 people 'going' and 1,700 people 'interested' at the time of writing. One keen person commented that "this event speaks to me on a spiritual level".
Yet – perhaps not unreasonably – some objections have been raised regarding the nature of the song's lyrics, which some have perceived as potentially problematic ("I bless the rains down in Africa", anyone?).
One Facebook user commented that the event would amount to "Europeans 'ironically' lamenting the white mans [sic] burden in the centre of privilege and power".
This in turn was met with some mild hostility, with one commenter saying that the event was simply "one of the most international universities in the world meeting to sing a banging tune with absolutely no irony inherent".
Another user suggested that the original complainant was "a total wet blanket".
Event organisers 'What's On Cambridge' do seem to have taken notice of the criticism, creating a poll on the page so people can choose what song they actually want to sing.
Should Cantabs sing a different song?
Write for Varsity and have your say. Just email our Violet team with a brief pitch.
In the post, they said "We are truly mortified to hear that people are upset by the song of choice selected for this event. It was never our intention to cause offence, nor perpetuate a privilege and for that we apologise. This event was created to bring people together rather than drive them apart and so we have decided to change the selection."
Whether it will have made any difference is a moot point, with the song 'Africa' by American soft-rock band Toto currently having a clear lead.
Indeed, the song occupies the top six positions in a variety of different grammatical permutations, including 'Toto – Africa', 'Africa, Toto' and 'Africa by Toto'. The most popular song that isn't 'Africa' by Toto is Rick Astley's 'Never Gonna Give You Up', in seventh place