Sidney vegetarians cause beef over meat-free Mondays
Some members of the college are angered at the catering department's decision to switch from 'Meat-free Mondays' to 'Sustainable Fridays'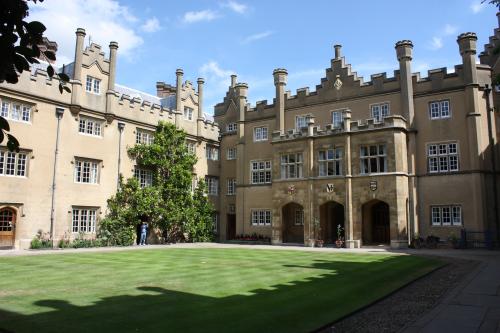 Sidney Sussex's vegetarians fought back last night after the decision by the College's catering department to swap 'Meat-free Mondays' in favour of 'Sustainable Fridays'.
At a meeting of Sidney Sussex College Student Union, described as "heated" by one member present, a motion was passed that commits SSCSU to reopening "the conversation with Hall to push for the (re)introduction of Meat-free Mondays, with at least one vegan option and no fish".
Under previous arrangements, Sidney's Hall had instituted 'Meat-free Mondays', though there was also a fish option available, and not always a vegan option. A survey at the start of Michaelmas found that 70% of 120 Sidney students were in favour of having meat-free Mondays.
In addition to 'Meat-free Mondays', Hall also regularly served fish and chips on Fridays, an option that proved highly popular amongst students.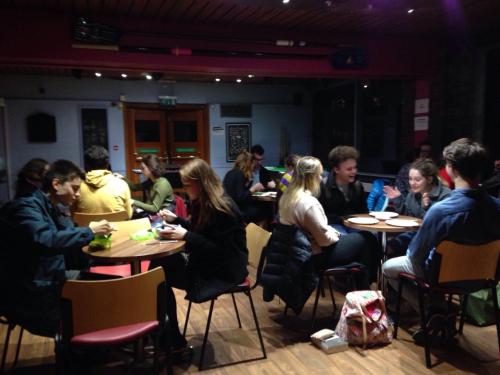 However, Sidney's catering department decided to move the concept to a Friday, citing a noticeable dip in attendance at Hall on Mondays since the 'Meat-free' idea was introduced. They argued that more food ended up being wasted, and that as they operate at only a small surplus, they could not afford for significantly fewer people to eat in Hall.
The move received a hostile reception from Sidney's vegetarian and vegan community, with two students, James Delaney and Conor Sheehan, submitting a motion to SSCU mandating the Union to push for a return to 'Meat-free Mondays'.
Speaking to Varsity, Sheehan said "we were dissatisfied with Hall's decision to change to their 'sustainable' day (wherein they serve two vegetarian dishes and one fish dish) from Monday to Friday because such a day becomes a less powerful statement when not aligned with the wider MFM movement".
The motion argued that most people who would be attending 'Sustainable Fridays' would be choosing the fish option, rather than the fully vegetarian and vegan choices, thus undermining the main aim of the movement. It also noted that 'Meat-free Mondays' is an international movement, and that by moving it to a Friday, Hall were undermining "the clarity of the movement".
Though the motion has mandated SSCSU to push for a fully meat-free Monday, with both vegetarian and vegan options and no fish option, it is ultimately for Sidney's catering department to decide whether to reintroduce the concept.
When asked if he expected the motion to have any effect, Sheehan said "it's hard to say, but the JCR committee have offered to involve people who were strongly in favour of the motion in the dialogue with Hall, which is promising. We're hopeful that the passing of this second motion [after the initial motion to instate meat-free Mondays] will send a loud enough message that the student body wants a say in the choices offered by Hall, and we want more of those to be meat-free".
In a statement to Varsity, SSCSU said "the motion on Meat Free Mondays was passed after an impassioned and open debate. We [the JCR Executive Committee] fully intend to honour the mandate we have been given by the Open Meeting and open discussions with College on the possibility of implementing the terms of the motion".
The annoyed vegetarians have also set up a rival food service on Mondays, offering vegetarian and vegan options for around £2 a serving. The meal for the service's first week was a green lentil curry served with rice and a flatbread.
Sheehan said they had "served around 50 portions in each of the last two weeks, and plan to continue to do so, with any profits going charity".