Tabloids missed the real story of May Week
The King's Affair reflects the continued diversification of May Week, writes Ellie Mullett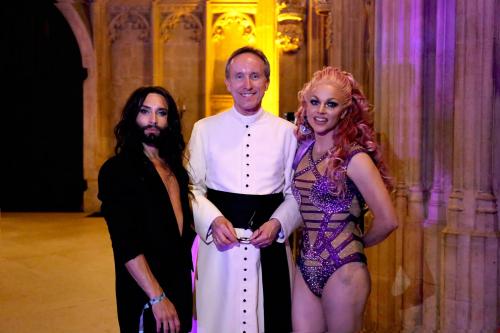 Every year, May Week hits the same old headlines. Us students are "posh", "young and wealthy", our frocks are "posh", and after we've attended our "lavish knees-up", we love nothing more than "frolicking on the riverbanks" as the sun rises. Never let the truth get in the way of a good story, huh?
This year, however, Cambridge News managed to pick up on the duet at King's Affair by Courtney Act, runner-up of Season Six of RuPaul's Drag Race and now international drag act, and Andrew Hammond, chaplain of King's College Chapel, famous for its annual Christmas carol service and for being the largest chapel in Europe. And I'm really glad they did.
Cambridge isn't typically a place portrayed as one of inclusivity, but at King's Affair 2017, everyone was welcome, performers included. Two of the triple-whammy headliners were the LGBTQ+ drag icons, Courtney Act and Conchita Wurst.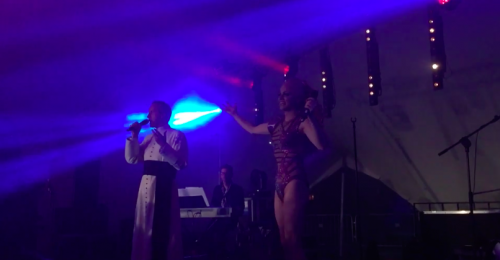 The former was cheeky and sassy, belting out covers of classic female superstars such as Kylie Minogue, and bursting into an impromptu blast of Beyoncé when passed two life-size cut-outs of the pop queen by members of the audience. Her duet with the chaplain, himself openly gay, was the cherry on top of a very large fun-filled cake. The latter filled her half-hour set with her famous power ballads, not least 'Rise like a Phoenix', the song that won her Eurovision back in 2014.
"All kinds of diversity were celebrated at King's, something which flew under the radar of the national press"
A celebration of LGBTQ+ though this evidently was, all kinds of diversity were celebrated at King's, something which flew under the radar of the national press. The third headliner was Canadian DJ duo blond:ish, somewhat atypical not for their talent (which was immense), but for the fact they are female, a group so underrepresented in the world of DJs, and the rest of the main stage schedule was filled with female and/or non-binary acts too.
Over at the bar, DJ Casey Dude kicked things off, this being his first set away from his local up north. Despite having Downs Syndrome and autism, he hasn't let this hold back his love of music, and during his performance he even handed out some signed Mencap T-shirts to the crowd, emphasising the all-important message that disabled people are far more than their disability as he did so. Student talent was also a big focus, whether the acts were down in the hallowed King's Bunker, or the most mainstream (but still infinitely cool) sets in the bar.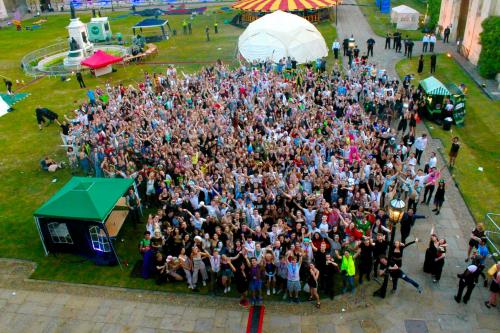 Whatever myths are constructed about Cambridge, and May Week in particular, there's always a way to debunk them. Yes, King's College Chapel was built in 1446 and is a symbol of the Christian faith. But the chaplain is also openly gay, and got up for a sing-song in front of his own flock. The chapel itself was open until the early hours for some laid-back instrumental sets, which even Conchita couldn't resist attending. Over at Trinity or St John's, a dining ticket might set you back a few hundred pounds, but at King's, tickets were £70 for members, and £85 for non-members. Still more expensive than your average night out, granted, but the equivalent of saving a fiver a week for a couple of terms. And while Peterhouse and Magdalene insist on white tie, here the only costume requirement was fancy dress.
Parts of the negative portrayal of Oxbridge end-of-year events are so painfully inaccurate I wince to read them. It's never mentioned that the committee puts hours into organising every last detail of these events: at King's, for example, each of the seven stages (that's right, seven stages hosting over forty acts between them, putting this on the same level as a small festival) had been divided into distinctive music styles, from trip-hop to witch-house, so everyone knew where to find their favourites. Neither is it mentioned that the vast majority of attendees avoid any sort of drunken debauchery. It's just about communicated that those who attend a May Week event actually had fun.
More than just a little fun was had at King's Affair. The beats were big, the decorations were outlandish, and there was not a bottle of Bollinger in sight. As for that drag queen-meets-chaplain duet? I think it shows that inclusivity at Cambridge is heading in the right direction, with King's leading the way