May Week Headliners 2017 – Ranked
Violet columnist Ellie Mullett picks out her top ten from this year's most-anticipated May Week performances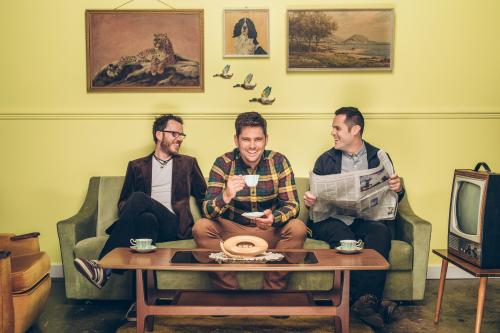 10. Laura Mvula (Jesus May Ball)
Singer-songwriter Laura Mvula may not have achieved massive chart success in the UK, but her talent is undeniable. Mosh-pits are likely to be absent from her set, but so too are ball-goers who are able to stop themselves from dancing along to her soulful songs.
9. Conchita Wurst (King's Affair)
Matching 'Beats not Bollinger' with Europe's finest talent, King's Affair have not only got blond:ish as their signature DJ headliner this year, but also will be featuring Eurovision 2014 winner Conchita Wurst, as well as Courtney Act too. An LGBTQ+ icon, Conchita has performed at Pride events across Europe, and will now be bringing the party to the biggest alternative event of May Week.
8. KT Tunstall (Magdalene May Ball)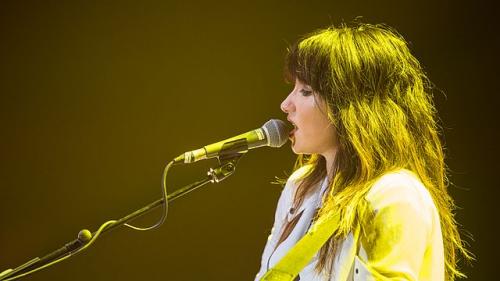 Scottish folk rocker KT Tunstall seems like a surprising choice for a Ball that is insistent on a white tie dress code, but she should bring a more relaxed vibe to what might be the most exclusive event of May Week. She only has a couple of big hits though, of which 'Suddenly I See' is one, meaning she will have to give an engaging performance to avoid losing audience interest.
7. JP Cooper (Queens' May Ball)
Having previously hosted legendary acts such as the Kaiser Chiefs, Florence and the Machine and Bombay Bicycle Club, it looks like Queens' are once again showing their ability to spot up-and-coming performers by booking JP Cooper. Best-known for his collaboration with Jonas Blue, Cooper has just released 'September Song' as his follow-up single and will certainly be bringing the holiday vibes to Tuesday's Ball.
6. Jungle, DJ set (Trinity Hall June Event)
Music acts don't get much cooler than Jungle. Perhaps better known by their sound than they are by name, their signature 1970s funk-infused style gives their discography distinctive groove, and hopefully will give the Trinity Hall attendees the best Time of the night.
5. The Hoosiers (Darwin May Ball)
English-American pop rockers The Hoosiers broke onto the music scene in 2003 with 'Worried About Ray'. Their most successful album, The Trick to Life, was released ten years ago, but like a good wine, it has just got better with age. Darwin ball-goers will be treated to a performance filled with nostalgia, but let's just hope they don't perform 'Stop Giving Me Verses', the 40-minute parody of their 2010 hit Choices, which may well take up their whole set time.
4. Lethal Bizzle (Corpus Christi May Ball)
London-born rapper Lethal Bizzle won't be to the taste of every attendee at the Corpus May Ball, but he is guaranteed bring a set that's going to get loud, lively and sweaty. You'll Never Make a Million from Grime, but if Bizzle pulls this performance out of the bag, he might at least make himself a few new fans.
3. CHARLI XCX (Trinity May Ball)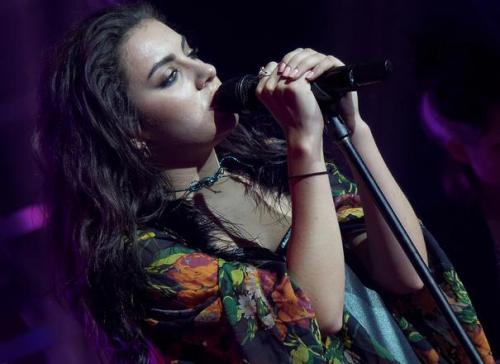 Cambridge native Charli XCX has achieved has achieved global success since her collaborations with Icona Pop sent her soaring to the top of the UK charts in 2012. With hits that are infectiously catchy, even the ball-goers who have never heard of this electro-pop queen will soon be singing along to her set; for those who are serious fans, her appearance is just something else to add to the list of things to get excited for about Trinity May Ball.
"Undoubtedly, the best headliner of this year's May Week has to be Scouting for Girls"
2. Sigala (St John's May Ball)
Rumour has it that St John's had the potential to get McFly as a headliner, but wanting to secure fresh talent, they opted for Sigala instead. The Norwich-born DJ and producer will be bringing festival fever to the seventh best party in the world, and the crowd are sure to be Sweet Lovin' it.
1. Scouting for Girls (Downing May Ball)
Undoubtedly, the best headliner of this year's May Week has to be Scouting for Girls. Having headlined Jesus back in 2014, the decision to invite them back to Cambridge is one that has got the ticket holders to Downing's biennial May Ball very excited, and has also made those who haven't got a ticket incredibly jealous. Their set is sure to be jam-packed full of the hits that were first released when most undergrads were still at primary school but are now considered to be some of the most iconic love songs of the noughties