The best of Cambridge brunch
Violet food columnist Jess Lock has a second bite at naming the best brunch destinations at Cambridge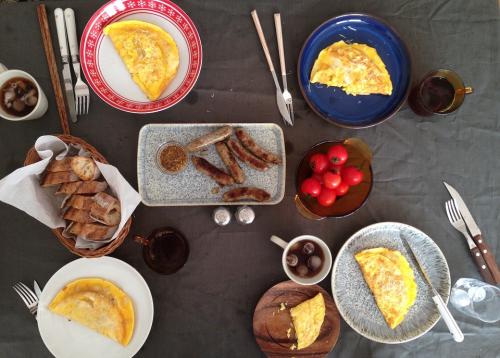 Pembroke
BRUNCH RATING: 8/10
££££
Brunch at the renowned foodie college, Pembroke, supplies an impressive array of breakfast goods. Although the buttery seems a little dingy, the beautiful dining hall makes for a historical brunch experience under the watchful eyes of many an alumnus. With all the constituents of a full English breakfast present, it's hard to go far wrong. Additional perks including warmed sauces and berries for the pancakes and waffles are highly recommended, as is the cereal bar (think salad bar but with Coco Pops instead of cucumber and Crunchy Nut instead of coleslaw).
Great for you if:
· You have allergies – Pembroke boasts an allergen-free zone with a vast quantity of free-from goods
· You want doughnuts for breakfast – pick up some mini cinnamon dusted rings for £1.80 – pricey, but packed in a snacking box so you can nibble throughout the day
Not ideal if:
· You have high hopes for the onion rings – a mushy mess. Truly disappointing.
· You want control of your portion – not for the faint of heart if you can't handle only being given two hash browns.
St Catharine's
BRUNCH RATING: 7/10
£££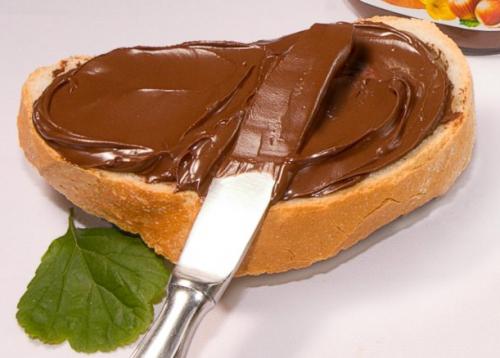 Small and sweet, St Catz offers a good brunch at a decent price. Although points are lost for the self-service system and the slightly sparse breakfast bar, the little extras such as tiny Nutella and jam pots and the delicious waffles (trust me, they taste like doughnuts), make St Catz a safe bet for a satisfying brunch. The most unexpected, and fantastic, part of this meal were the mini hash browns. Bigger is not always better, with these bite-size beauties perfecting the balance between crisp coating and fluffy middle. Probably one of the best things I've encountered on the brunch road-trip, and would unashamedly advise asking for several portions.
Great for you if:
· Mini hash browns sound like something your dreams are made of
· You like the calm, insular atmosphere of tiny St Catharine's
Not ideal if:
· You have dietary requirements (the veggie sausages ran out fast)
St John's
BRUNCH RATING: 7.5/10
££
Hit John's at the right time and, surprisingly, you'll avoid interaction with other people (aside from the occasional obnoxiously loud group of boys).
"Check out the John's huge sandwich selection – almost as impressive as their signet rings"
The best part of this brunch is its regularity – every day the breakfast is a full brunch experience, with all the usual suspects and, as a bonus, 3 for 75p mini pastries – what more could you wish for? The catering staff were (when we visited, at least) the most cheery and polite we'd met, and served respectable portions. Also check out the John's huge sandwich selection – almost as impressive as their signet rings.
Great for you if:
· You love mini pastries
· You want a weekday brunch experience
Not ideal if:
· You hate John's
· You don't have the guts to get past the porters
Selwyn
BRUNCH RATING: 8/10
£££
Selwyn pulls it out of the bag with an unexpectedly impressive array of brunch goods. Complete with allergen-free, halal, and vegan choices, Selwyn definitely leads on the dietary requirements front. One particularly appreciated element of Selwyn dining was the plethora of puddings: on offer when we visited were everything from chocolate brownies, to caramel slices, seeded granolas to sugared yum-yums and more. The pastries were divine and the selection of English breakfast goods was near-unparalleled. Nice one, Selwyn!
Great for you if:
· You have specific food requirements
· You want to buy alcohol/batteries/paracetamol/laundry supplies etc. for the day ahead – Selwyn boasts a mini stall of everyday items to buy alongside your brunch
Not ideal if:
· You can't face the long, arduous trek from a central college…
Trinity
BRUNCH RATING: 7/10
£££
Trinity is in high demand – obstacle one is getting through the porters, obstacle two is having the patience to queue. Trinity offers a fairly standard brunch, revived mainly by the huge waffles (dousable in chocolatey sauce), the fruit and veg available (if you're into that) and the lovely dining hall. Be quick to arrive, or you won't find anywhere to sit.
Great for you if:
· You can brave the porters
· Your friends are at Trinity and can take you as a guest
Not ideal if:
You want a more relaxed brunch experience