EXCLUSIVE: Wolfson announce rockstar student as June Event headliner
A familiar face will be headlining Wolfson's annual ball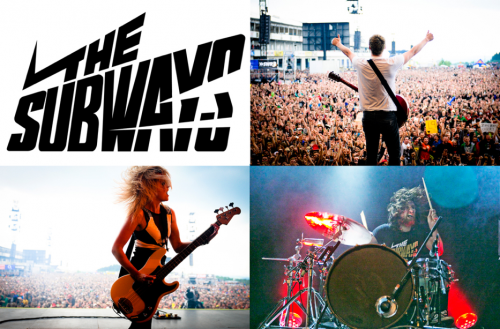 Wolfson College is set to hose one of its own students, the rock singer Billy Lunn, to headline its June Event with The Subways, Violet can exclusively reveal.
The annual night of music, comedy and recreation, back from its rare absence in 2016, will feature four different stages, centring upon the up-and-coming three-piece.
"We are so thrilled to have The Subways playing," said Brian Robertson, the committee president. "It's very unusual for June Events with low ticket prices to sign such well-known acts and the fact that Billy, their lead singer, is himself from Wolfson makes it all the more special."
Thrilling crowds with their explosive sound and vivacious performances, The Subways crashed onto the music scene in 2005 at an average age of only 17, launching their now-cult debut album Young for Eternity.
NME Magazine has described the band as "the sexiest thing to sweep rock n roll off its feet in years", and their music has appeared on popular playlists such as BBC Radio 1.
The June Event will return to Wolfson College on the Friday of May Week, 23rd June. The 'Aeons' theme promises to take guests on a journey through the ages, immersing them in the scenery of diverse phases of our evolving planet.
Lasting until 5am the following morning, ticket-holders should prepare for a busy night of entertainment, as well as all-inclusive food and drink. Limited early bird tickets are available for £80, with standard price tickets going for £90