Fixing CUSU's rotten website should be a top priority for its next leader
Out-of-date pages and information dead-ends online mean the student union is bound to make a bad first impression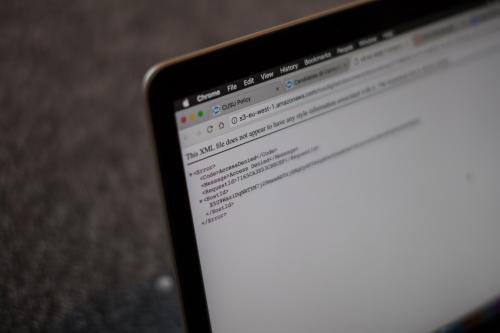 The perennial problem of student apathy towards CUSU doesn't need much repetition. It's frequently stated, and improving engagement features in all the manifestos of all this year's presidential candidates. The precise reasons for it, however, are less frequently addressed. Certain truisms are repeated: since the five autonomous campaigns do more actual, well, campaigning, they are bound to be better at engaging at a grassroots level.
Frequently floated ideas include consultations, meetings in colleges and more forums for feedback. As the student union continues to undergo a process of modernisation, one important piece seems to be being overlooked: CUSU's broken website.
£7,776

How much CUSU pays per year to use NUS Union Cloud
Let's outline the facts: CUSU's website is built at least in part using the NUS's platform 'Union Cloud', which was introduced in the 2014-15 sabb term to replace the old site platform. Before, its website was based on very old technology, and existed as a subset of the main cam.ac.uk domain. Using Union Cloud costs £7,776 a year, according to the latest estimates – about three-quarters of CUSU's web development budget.
The technology apparently allows the student union to offer a number of services, which Jemma Stewart, holder of the now-defunct CUSU Coordinator role last year, outlined: a new voting platform (apparently due to appear this year), a 'Student Voice' platform for allowing students to communicate with sabbatical officers (yet to appear), and volunteer support (pretty vague). Crucially for CUSU, it is tailor-made for student unions, and stops them having to shell out more for a bespoke website.
What we are currently left with, however, is not fit for purpose. CUSU's website represents a strange hodge-podge of different levels of technology, contradictory information, out-of-date pages and cul-de-sacs. Take the autonomous campaign pages for instance. At the better end of the scale there is the Disabled Students' Campaign page: modern, regularly updated, accurate and clear. At the other end, see the BME Campaign page, which is almost utterly devoid of information and has no link to its website (which lists the 2013/4 committee); or the iCUSU page which, arguably worse, initially offers an out-of-date committee list. The campaigns keep up-to-date Facebook pages, but a student who wants to get involved with the BME campaign will find no help on CUSU's website.

The blame for this must lie with the Webmaster. This is one of the fairly mysterious CUSU staff roles which is listed, but may not actually exist – a job advert for 'Design and Communications Coordinator' would suggest it is actually their remit. Numerous parts of the website are not directly accessible through its navigation, or require using an outside site (i.e. Google) to access. This includes its budgets and trustee minutes – both available, but not linked from the main site. Sometimes links, like the one for CUSU's staff handbook, are simply broken.
This kind of criticism can seem spurious, but the consider the impact of the website upon a student encountering CUSU for the first time – say, a BME offer holder or fresher, who is interested in getting involved in liberation politics, but knows nothing about the student union. Before they have the opportunity to receive any freshers' week literature, they might look it up online.
'The rotten website is currently, whether CUSU wants it to be the case or not, its most visible and accessible platform'
First, they might look at CUSU's homepage, where they would simply see promotion for current elections, with no mention of direct policy issues the student union is tackling. They might then look at the 'What is CUSU?' page, and in the process learn almost nothing about what CUSU is. Turning to campaigns, they would find no information available, or, if they dig deeper, incorrect information. They are pretty likely only to find out about networks like FLY by word of mouth.
In 2015, CUSU requested £100,000 from the University to redecorate its building at 17 Mill Lane. They were rejected for an overly long, vague application and for not arguing that such spending helped them provide core services. CUSU perhaps envisions its headquarters as becoming a service hub for students. In reality though, a proper webspace would better facilitate student engagement, most likely at a fraction of the price.
Responsibility for this deficiency lies, by all available indications, with CUSU's staff, not its sabbs. Keeping the website up-to-date shouldn't be the duty of an elected officer. Given how bad it is, however, the next president should bring things up to date, and set a precedent that the student union will actually try to keep this information correct. The rotten website is currently, whether CUSU wants it to be the case or not, its most visible and accessible platform. They should take it more seriously.
Comprehensive elections coverage
The latest news and analysis on the CUSU Elections, all in one place.
Visit Varsity's Elections 2017 hub.