Thread Flair: slogan T-shirts – guess who's back
Fashion columnist Ellie Mullett finds out whether words speak as loudly as pictures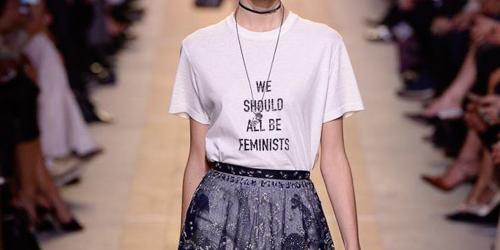 The humble plain white tee: for most, a wardrobe essential, unprovocative and inoffensive. For the brave, a blank canvas for a powerful polemic. Slogan T-shirts are nothing new: not long after plain tees became a wardrobe staple in the 1950s, the potential to let the threads to speak for themselves was realised and unleashed.
As always, though, for every design which gets it oh-so-right, another gets it oh-so-wrong: there's definitely a protocol for making sure your T-shirt gets noticed for all the right reasons.
Zeitgeist is buzzword for slogan success, as demonstrated by Dior's resurrection of the feminist statement tee for their SS17 collection. Three years previously, The Fawcett Society's "This is what a feminist looks like" T-shirts created pretty big waves in the A-list world, being worn by a plethora of celebrities, both male and female, and having great success in gaining publicity for the feminist movement.
"France and Italy are hailed as the most fashionable nations on the planet. They don't walk around with random foreign phrases on their T-shirts."
Dior's offerings, however, were designed to celebrate to inauguration of their first female creative director, Maria Grazia Chiuri. "We should all be feminists", borrowed from a 2014 book by Chimamanda Ngozi Adichie, graced the most memorable garment of the show, embracing Chiuri's desire to "create fashion that resembles the women of today".
Judging by how the collection was received, she nailed it: these T-shirts were a peaceful protestation of what a lot of women want to hear, benefiting both the image of the brand and the recognition of female talent worldwide.
Some slogan tees tread a little closer to the line of controversy, but with equal success. Katharine E. Hamnett, designer of the iconic 'Choose Life' tee, has produced several politically charged proclamations: In 2003, her collection featured T-shirts contending "Stop war, Blair out", and a decade later, it was the turn of "Education not Trident".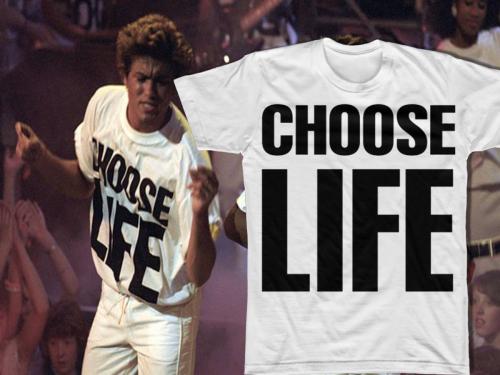 You can't change the world with a T-shirt, but at least giving your views a platform to be heard (or seen) is a good place to start. At the other end of the spectrum, cute and witty phrases like "let's avocuddle" and "Nap Queen" definitely will not change the world, but they don't aim to either: using slogan tees to have a bit of fashion fun is totally fine, too.
However, beware of those that try a little too hard: Forbes critically observed how "May the bridges I burn light the way" on the front of Vetements' infamous hoody is actually a quote from Beverly Hills, 90210. Regardless of where the phrase originated, the $1,050 price tag makes it far too pretentious to make an impact anyway; it's only affordable for the it-girls who want to want to direct the press towards their latest break-up via the medium of a cotton jersey, which is hardly a legacy a slogan should want to leave.
Using foreign phrases as slogans is also a questionable trend. 'Merci Beaucoup' might sound like a romantic and dreamy excerpt from the language of love, but as even most non-French speakers are aware, it also translates to 'Thank you very much'. A contributing factor to why the French and Italian are hailed as the most fashionable nations on the planet is the fact they don't walk around with random foreign phrases on their T-shirts, and we should be following their lead.
There's no doubt that slogan tees get attention: an Egyptian man has spent over two years in prison for wearing a T-shirt protesting "Nation without Torture", and John Bercow, speaker of the House of Commons, has even felt the need to ban them within Parliament. Whether you wear one to show your fun side or showcase your political stance, just make sure you do with style and conviction