Lady Margaret Players' Scratch Night: Creating new theatre spaces
As an old college theatre society is brought back to life, Jasper Cresdee-Hyde explores its newest offering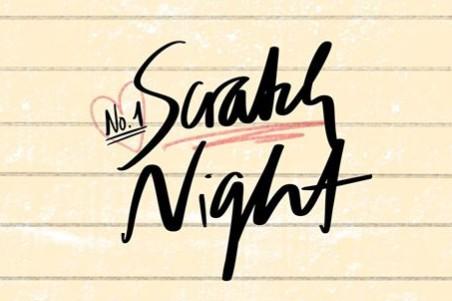 "'And who doesn't love new writing?", I ask. "Lots of people, sadly," says Beatrix. "Let's just talk about creating a new space."
So went some of the conversations between Beatrix Swanson Scott and Jasper Cresdee-Hyde (me), President and Events Officer of the reinvigorated Lady Margaret Players, as we were writing this preview. The Lady Margaret Players are the resident theatre society of St John's College, but they have always been on-and-off with their productions. "John's is such a big college, with lots of theatrically talented people, but no real theatrical community to tie them together - this is about creating a space for that," says Beatrix, who dusted off the logins and bank accounts of the Players in Michaelmas when she took over as the new President. We then put on a production of Anton Chekhov's 'The Cherry Orchard' as the inaugural Freshers Play and have ambitions to do even more. "We don't want to be just a funding body - we want to put on new theatre ourselves and provide a platform for people to try out new things."
'The Lady Margaret Players Present: Scratch Night!' is the first event of the year, bringing together many different performers from many different colleges, from established Footlights to complete newcomers. There'll be stand-up and poetry, sketches and satire - "though the Lady Margaret Players is ostensibly the St John's theatre troupe, we want to help showcase performers from all over the university", Beatrix affirms. As well as St John's, performers from Christ's, Magdelene and Robinson will also be showcasing their work.
Mary Osborne will be performing 'Drink Some Water,' a "slam poem about the wellness industry and influencers; the 'live a more aesthetically wholesome life and your problems can all be solved' idea. Why be depressed when you can pay some company a lot of money for hot yoga/bullet journalling classes/vaginal jade eggs?" Mary, who has been writing poetry for around a year, finds herself "increasingly writing in a style that needs to be read aloud." She explains that "I like the way power, emotion and relatability come before rigid structure and rhyme scheme in slam poetry. I have never had the guts to perform any of my own work, so a Scratch Night where everything is expected to be, well, scratchy, seems the perfect opportunity."
Actor Sean O'Neill will also be directing his original script 'Lines'. "As a short play, 'Lines' is concerned with and confused about the relationship between text and performance; only by seeing the piece in performance will I be able to progress with thinking about the ideas involved. It's certainly a play of ideas, rather than characters or plot, as I partly wanted to consider the suspension of disbelief, and the importance of approximations and projection in theatre as indistinguishable from how we perceive the real world - hence loads of fourth-wall breaks! These approximations and fictions in our everyday experience are especially prevalent in our relationships, so the piece considers an audience/actor relationship in parallel to a romantic attempt to "know" another person (as well as an author's attempt to use words to transmit meaning). It's a silly, self-conscious experiment, and I'm beyond grateful to the wonderful actors who've given up their time to bring it to life."
As a fresher only recently inducted into the realms of Cambridge Theatre, there can definitely be something intimidating in going straight for the established venues and societies when you're just starting out. It's a Scratch Night for a reason - to make it scratchy and new and weird, to test out what works and what doesn't in front of a mildly intoxicated audience and use what we learn to plot out bigger shows.
If the night is a success, then we plan to put on another Scratch Night later on in Lent for women and non-binary performers, in collaboration with the St John's Feminist Society. It won't be all show after show, though, as we want to host writing workshops, film nights, talks with professional performers and the like, all under the banner name of 'The Lady Margaret Players Present,' because it sounds cool (or, at least, I think it does).
The Lady Margaret Players Present: Scratch Night! will be at The Maypole Pub on January 23rd at 21:30. Entry is free!