Your guide to Cambridge theatre this Michaelmas
Baffled by Camdram? Fear not! With over fifty new shows, Cambridge's theatre scene has it all for you this term. Whether you're looking for sketch comedy, a Shakespearean history, or a retelling of Wuthering Heights, Varsity tells you when and where to watch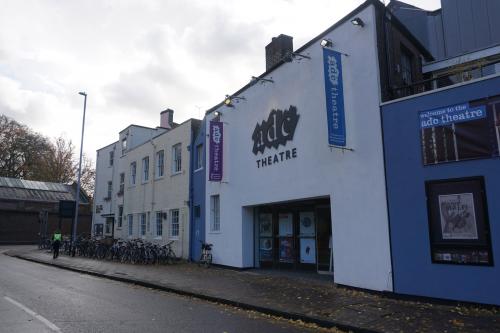 It's the start of a new term at Cambridge, and what does that mean apart from freshers' fairs, essay topics and a rejuvenated Cambridge clubbing scene? Why, a new term of Cambridge theatre, of course! Varsity are here to guide you through it all.
Drama
The Physicists
Translated into English only two years after its Swiss premiere in 1962, Friedrich Durrenmatt's The Physicists (translated by James Kirkup) explores the relatonship between knowledge and power in the Cold War world. There are murders. It's a lot of fun.
Corpus Playroom, Tuesday 9th – Saturday 13th October, 7pm
The Glass Menagerie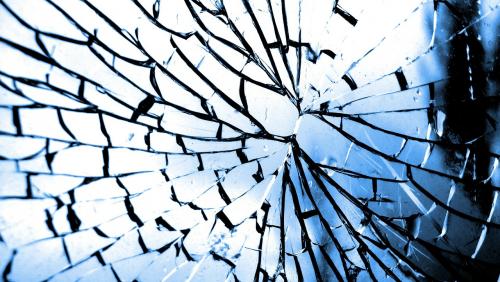 It's a haunting, thematically rich piece, dealing with family dysfunction and disillusionment. Like all great works of literature, it is both timeless and evocative of a particular time and place. The cast brings together some of the most experienced people on the Cambridge student theatre scene.
ADC, Tuesday 9th – Saturday 13th October, 7.45pm
Vita & Virginia
Adapted from the correspondence of Virginia Woolf and Vita Sackville-West – two of the 20th-century's most notorious literary women – this play is frank yet sensuous, colloquial yet artful. It is everything you might expect from letters between a modernist icon and her unconventional lover.
Corpus, Tuesday 9th – Saturday 13th October, 9.30pm
Oh, What a Lovely War!
An aesthetically ambitious production which rebels against theatrical naturalism, this show retells the story of the Great War, foregrounding the working class effort and satirising those in command. It is absurd and surreal, but full of moments of touching and painful emotion. 
ADC, Wednesday 10th – Saturday 13th October, 11pm
The Children's Hour
In 1930s New England, two female teachers are socially ostracised when one of their students falsely accuses them of homosexuality. Lillian Hellman's The Children's Hour (1934) was banned in London when it was published due to its controversial depiction of female homosexuality. Now, in the 21st century, it serves as a powerful reminder of the horrors of intolerance.
ADC, Tuesday 16th – Saturday 20th October, 7.45pm
I'm Having a Wonderful Time in Baden-Baden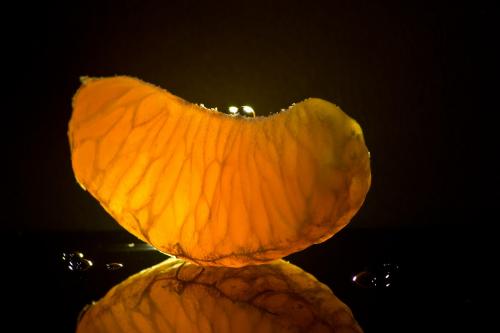 Living only on panic-bought oranges and the sounds of the '60s, Allie dithers between frantic farce and semi-lucid lethargy in the confines of a budget hotel room. Yet upon discovering seven blank postcards bought at a happier time, they resolve to write home – return address or not. Merging the boundaries between delusion and reality, theatre and film, I'm Having a Wonderful Time in Baden-Baden offers a comical, poignant, and innovative take on how we communicate when we're on our own.
Corpus Playroom, Tuesday 16th – Saturday 20th October, 9.30pm
Samson Agonistes
This world premiere of a new play by John Kinsella – renowned poet and playwright, one of Australia's leading literary figures and professor at Churchill College – is a stunning piece of verse theatre. It provides a contemporary response to John Milton's tragic closet drama of the same name, touching on themes of modern warfare, identity, and the knotty tragedies of global international politics.
Judith E. Wilson Studio, Wednesday 24th October, 7pm
This Blood's For You
All hell breaks loose in this play: a dark comedy which deals with the ethical implications of capital punishment, organ donation, and the interaction of the two. Performed through a unique Brechtian-Kafkaesque lens, and through a protagonist to whom everything is a joke, this dark comedy should not be missed.
Corpus Playroom, Tuesday 23rd – Saturday 27th October, 7pm
Richard III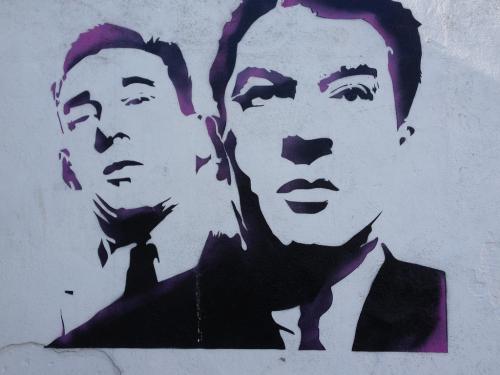 Political drama meets gangster-thriller in this adaptation of Richard III, which sees one of Shakespeare's least redeeming characters seamlessly slotted into the modern world as a scheming mobster. Could anything be more fitting?
ADC, Tuesday 23rd – Saturday 27th October, 7.45pm
A Chorus Line
A Chorus Line is this term's CUMTS (Cambridge University Musical Theatre Society) show – and the first mainshow musical to be performed in the newly refurbished ADC Theatre. It explores the stories of performers trying to make it big on Broadway through a blend of powerful vocals, high-energy choreography, and amusing and poignant vignettes.
ADC, Tuesday 30th October – Saturday 3rd November, 7.45pm (plus Saturday matinee, 2.30pm)
The House They Grew Up In
Siblings Daniel and Peppy live in their childhood home, surrounded by a lifetime of clutter and memories. But their fragile illusion of a life long gone is about to be shattered when the outside world rushes in. This moving, funny, and heartwarming play will subtly change the way you look at the people around you.
Corpus Playroom, Tuesday 30th October – Saturday 3rd November, 7pm
Anna
Oliver and Heather's relationship becomes a love triangle after Oliver meets Anna, whose mystery intrigues him. When Heather finds out she confronts Oliver and decides to leave him. But when Oliver discovers the secret of Anna, he begins to realise he needs to wake up and leave her, or risk losing himself.
ADC, Wednesday 31st October – Saturday 3rd November, 11pm
Northanger Abbey
Performed in the neo-Gothic splendour of Selwyn College Chapel, this unconventional and ambitious take on the novel aims to capture Austen's wit and originality, making use of physical theatre, multi-roling, puppetry and live music to give the impression that the audience has entered the world of Catherine's imagination. With a stunning venue and a still-relevant story about a young woman finding her voice within societal constraints, this is Austen as you've never seen it before.
Selwyn Chapel, Thursday 1st –Saturday 3rd November, 9pm
High School Musical
High School Musical promises to be a fresh, fabulous and energetic night of nostalgia. A diverse and talented cast, exciting creative team and an award-winning, childhood-defining story are going to bring you a singing and dancing sensation.
ADC, Tuesday 6th – Saturday 10th November, 11pm
The Djinns of Eidgah
Set against a Kashmiri landscape rent by barbed wire and haunted by loss, this play blurs natural and supernatural, modern realism and Islamic epic, to capture the surreal quality of life in an occupied land. It follows the story of teenage football star Bilal and his younger sister Ashrafi as they attempt to navigate what it means to be free in a place where neither your dreams, your life, nor your death are quite your own.
Corpus Playroom, Tuesday 6th – Saturday 10th November, 7pm
The Ladies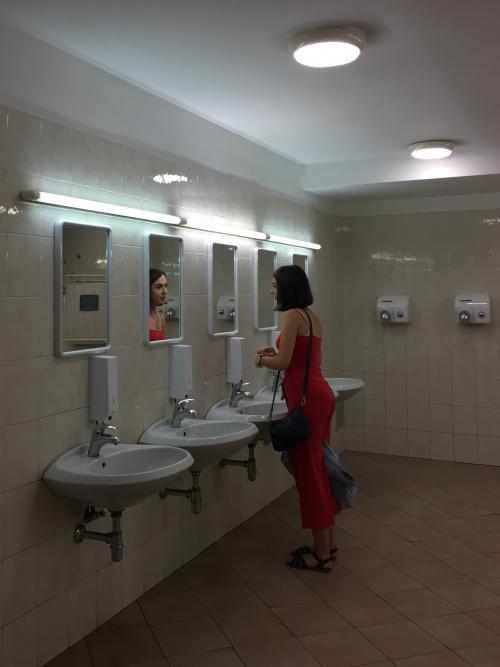 Watch the drama unfold, first from the corridor outside, and then from within the most glamorous, the most mysterious, and the most sacred of all locations: the ladies' loos. New endings and old beginnings, frustration and embarrassment, humour and tenderness – this play examines the walls we build around gender and sexuality, and the difficulties of navigating a queer new world when these walls unexpectedly come down.
Pembroke New Cellars, Tuesday 6th - Saturday 10th November, 7pm
King Charles III
The Queen is dead: after a lifetime of waiting, the prince ascends the throne. A future of power. But how to rule? This 'bracingly provocative and outrageously entertaining new play' (The Independent) explores the people underneath the crowns, the unwritten rules of our democracy, and the conscience of Britain's most famous family.
ADC, Tuesday 6th – Saturday 10th November, 7.45pm
Women, Power and Politics
How do you infiltrate the patriarchy? Through campaigns and activism? Playing the system? Or monetising female sexuality? Women, Power and Politics presents a trio of cutting, insightful and darkly humorous plays that explore the dynamics of gender and authority through a range of characters – from united suffragettes to an MP struggling to be more than just one of 'Blair's Babes'. 
Pembroke New Cellars, Tuesday 6th - Wednesday 7th November, 9.30pm
Hooray For You
Hooray For You follows five members of the House of LaRousse, a fictional house in Harlem's drag ballroom scene of the 1980s, forced to live on the edge by a society that doesn't want to acknowledge their existence.
 Pembroke New Cellars, Thursday 8th - Saturday 10th November, 9.30pm
Cambridge Latin Play 2018: Thyestes by Seneca
Inspired by the well-established Cambridge Greek Play, the very first Cambridge Latin Play will stage one of the most violent and heart-breaking tales from the Classical world. Exploring vengeance and pity, families and kingdoms, passion and desire, it lays bare man's cruellest and most base instincts, culminating in a grotesque finale of cannibalism. Performed in Latin with English subtitles.
Queens' Fitzpatrick Hall, Monday 12th - Thursday 15th November
Cathy: A Retelling of Wuthering Heights
This new musical tells the story of Heathcliff and Cathy, two lovers almost psychically bound to each other, but continually thwarted by family, society, and God. The sun shines over the moors, but inside the storm of vengeance is brewing. In a retelling of Emily Brontë's classic, this new musical tells the story of a passion which transcends life – and death – itself.
Corpus Playroom, Tuesday 13th – Saturday 17th November, 9.30pm
The Yeomen of the Guard
In the Tower of London, during the reign of Henry VIII, Colonel Fairfax has been sentenced to death for sorcery and awaits execution. The Yeomen of the Guard is commonly regarded as Gilbert and Sullivan's darkest and most poignant operetta, with an emotional depth and majestic score to match many grand operas, and the G&S Society are proud to present it as their Michaelmas show.
Robinson Auditorium, Thursday 15th - Saturday 17th November, 7.45pm
Marat/Sade
Unrest swells at the Asylum of Charenton. After years of confinement, the Marquis de Sade has been given the liberty to stage one of his plays as a recreational activity for the other inmates. He will harness the neurotic, exposed energy of his co-patients into a story about the French revolutionary Jean-Paul Marat, in which they are to play all the roles. Weiss's text still pushes at today's pressure points: what roles are we forced to play, to whom do we need to sell our identity, who benefits from whose revolution?
Wednesday 14th - Saturday 17th November, 7.30pm, venue TBC
The Marlowe Showcase 
The Marlowe Showcase is an opportunity for 12-14 of Cambridge's most talented graduating actors to perform monologues which they will have rehearsed intensively with professional director Nick Barter. Tickets disappear notoriously quickly!
Judith E. Wilson studio, Monday 19th November, 4pm
Belleville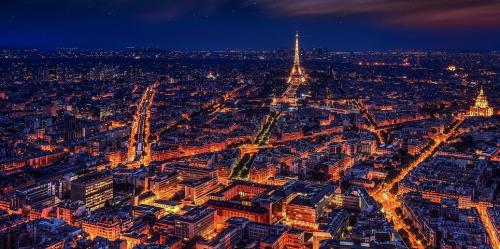 Belleville is a bleak psychological drama in which two people who love each other can't help but destroy one another. Americans Zack and Abby, young, bright, and newly-wed, seem to be living the expat dream in bohemian Belleville, Paris. But when secrets are revealed, intimacy is unravelled and love turns pathological, the dream of their perfect life is quick to shatter, and only tragedy can ensue.
Corpus Playroom, Tuesday 19th – Saturday 24th November, 7pm
The Gingerbread Man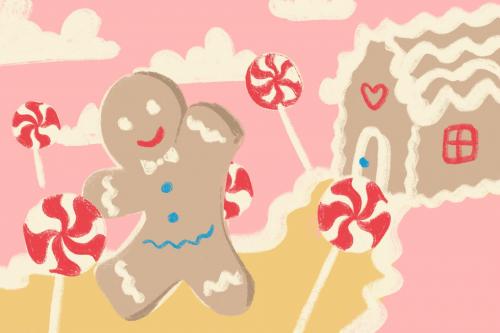 When the evil venture-capitalist Mrs Badbury and the jaded Milky Bar Kid combine forces to convert Quality Street from a halcyon glade of flavour equality to a mass-producing, soul-destroying factory, Gingie must finally stop and bite back. Join us in a kooky cookie, topsy-turvy, curly-wurly story across the cosmos: it's going to be finger-lickin' good and ginger kicking food.
ADC, Wednesday 21st November – Saturday 1st December, 7.45pm
Sweeney Todd: The Demon Barber of Fleet 
Sondheim's blackly comic masterpiece about obsession and revenge is coming to Brickhouse! Combining wickedly sharp lyrics with some of the most sophisticated and beautiful music in the whole of musical theatre equals a show not to be missed.
Robinson College Auditorium, Wednesday 21st - Saturday 24th November, 7.45pm
The Bacchae
Ritual madness has descended upon Thebes. Civilisation declares war on instinct as the divine tears up the mortal. This visceral new production provokes uneasy questions and demands uneasy answers. Explore the fear of the unknown as this divine tragedy exposes the cracks in our own moral codes and breaks down our fundamental values in a horrifyingly compelling examination of society and the self.
Corpus Playroom, Tuesday 26th November – Saturday 1st December, 7pm
Comedy
Ania Magliano: Mysterious Girl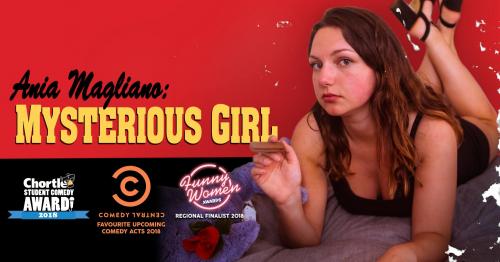 Remember that girl you fell in love with once? Ania Magliano (Funny Women Regional Finalist 2018, Chortle Student Comedy Award Semi-finalist 2018) presents her debut solo show, exploring what it is like to grow up in a world that bases your worth on whether people fancy you or not. She hopes it will be funny, explorative, innovative and – most of all – that someone might think she's fit.
Corpus Playroom, Monday 1st October, 9.30pm
Ham, Egg and Chips
Three short(ish) plays about family – and food. From the writer of The Arm in the Cat Flap ("trod the lines of silliness, sharp wit and poignancy with nothing less than brilliance and flare", ★★★★★ - TCS; "Geelan is an abundantly talented writer. He has an innate skill in finding the right balance of the bizarre without ever tipping it over the edge", ★★★★½ - Varsity).
ADC, Tuesday 2nd – Saturday 6th October, 7.45pm
amayonnaise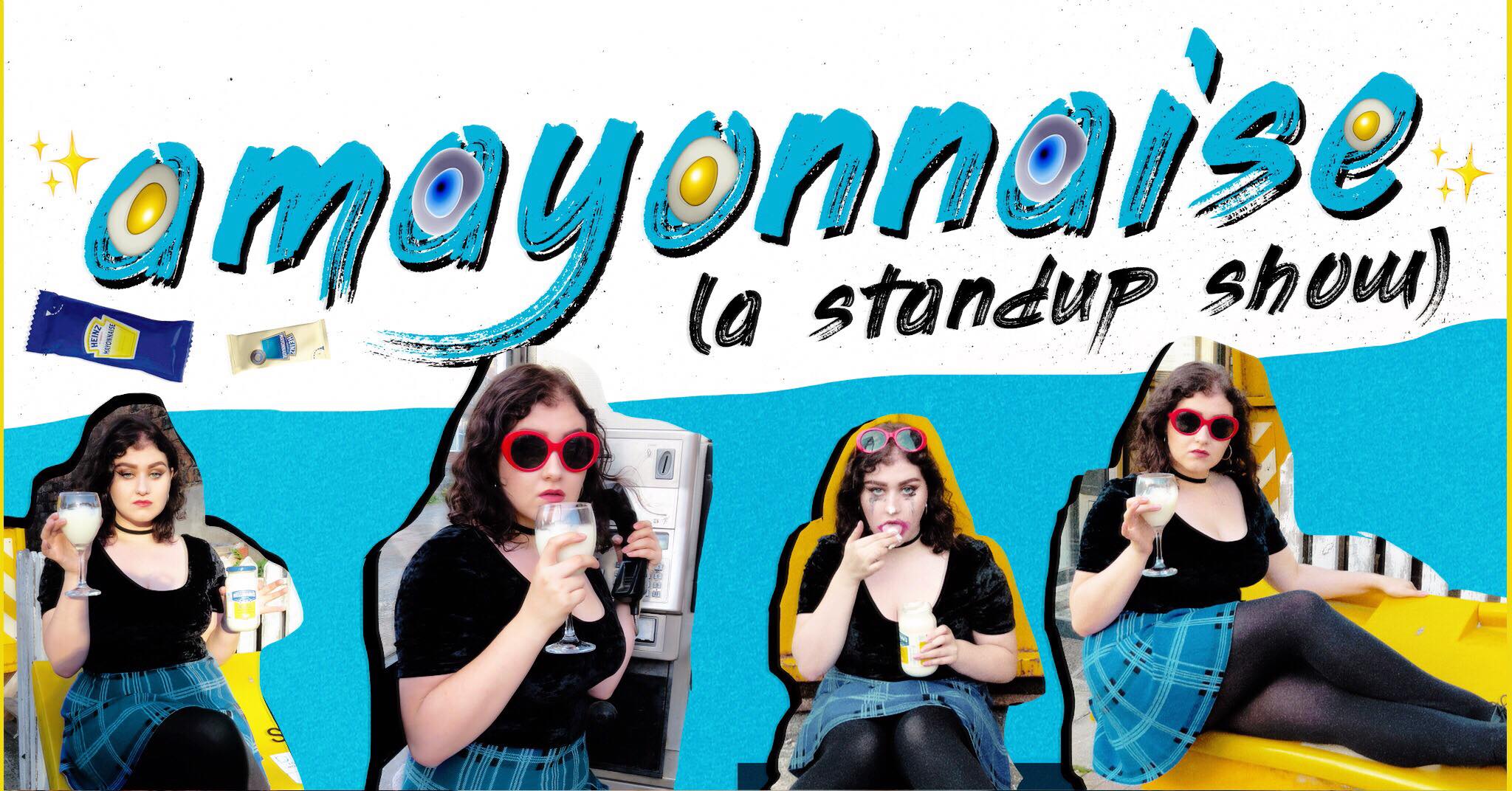 Putting the "hot" in potato salad and the "hell" into hellmanns, Amayonnaise will be a saucy (and slightly surreal) hour of solo standup comedy and song, chatting about mental health, body image, growing up, and the complex relationship between a young woman and her condiments. 
Corpus Playroom, Monday 8th October, 9.30pm
Improv on the Orient Express
An improvised, interactive, and hilarious murder mystery where YOU choose the murderer. You should be paying US to see it, it's that good, but that's not how capitalism works. Until we throw off these chains and lead the revolution into a new blazing sunset of equality and hope, the Impronauts and their comedy will have to do. Improv on the Orient Express - the only thing that's nearly as good as a communist uprising.
ADC, Tuesday 16th – Saturday 20th October, 11pm
Bedheads
All was peaceful at Bedheads Record Company. But when the unexplained death of one of the company's star acts lands Bedheads' two producers in prison, everything changes. Bedheads is a brand-new interactive murder mystery, doubling also as a musical sketch-comedy, based around the alibis of the dark and quirky individuals that emerge from Bedheads Records.  Everyone knows that the music industry is cutthroat, but nobody ever thought it would be like this.
Corpus Playroom, Tuesday 23rd – Saturday 27th October, 9.30pm
Witches
Move over Harry Potter, Witches is a brand-new sketch show from a selection of the finest female and non-binary student minds. Get your broomsticks, black cats, and spooky selves down to the Corpus playroom for a night of fresh sketches and character comedy.
Corpus Playroom, Tuesday 30th October – Saturday 3rd November, 9.30pm
Two By Two
Mitchell and Webb, Mel and Sue, Fry and Laurie. Cambridge is the home of the comedy duo! Why not come and suss out Cambridge's next budding stars? It promises to be a hilarious evening showcasing the beauty of working as a pair, on the glorious new ADC theatre stage for one night and one night only.
ADC, Tuesday 30th October, 11pm
Angry Reacts Only
An unassuming family accidentally get caught up in the Cambridge Analytica scandal. Unsure how to act, but keen to stop the skewed election, they hatch a plan to Catfish the government and trick the algorithm – all from the spare bedroom of Gran's house. A new black comedy exploring the darker side of tech: how could you not heart react?
Corpus Playroom, Thursday 8th – Saturday 10th November, 9.30pm
True Stories 
Here on True Stories we've become concerned about the troubling trend of irresponsible, one-sided news stories that plague our country. Most media outlets publish these same fake stories – that means they aren't true! – without checking facts first. But don't worry, we're here to save Democracy - one True Story at a time.
Pembroke New Cellars, Thursday 22nd - Saturday 24th November, 9.30pm
The JCR
The JCR is a devised comedy piece looking at at the mysterious and bewildering world of college politics, in the style of The Thick of It and W1A. Mixing mockumentary style and sketch comedy, this show will bring to the ADC stage the high octane life and death decisions that JCRs face every day.
ADC, Thursday 22nd – Saturday 24th November, 11pm
Nothing To Lose: A Stand-Up Show
Join bumbling nerd and delicate lover Elliott Wright for a brand new hour of surreal and acerbic stand-up, as he delves into masculinity, relationships, self-identity, heartache, anxiety and the endless turmoil of looking like a Sainsbury's basics version of himself.
Corpus Playroom, Monday 26th November, 9.30pm
Cold Turkey
A typical middle-class family's Christmas dinner is shaken up when a homeless man mistaken for Santa Claus gets invited in by a young girl. A farce that will get you thinking: who will carve the turkey, who will win monopoly and who will stay in the spare room?
Corpus Playroom, Tuesday 27th November – Saturday 1st December, 9.30pm