Meatball review: 'had the capacity to split the audience'
Experienced comedian Emma Plowright filled the Corpus Playroom with dark humour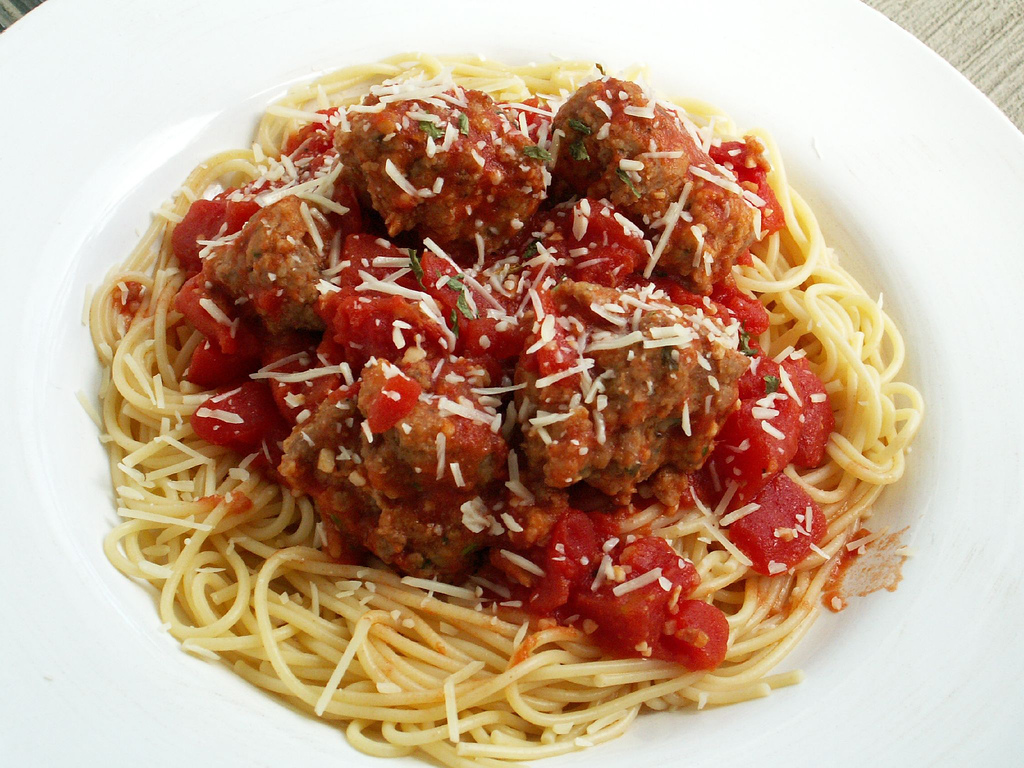 Emma Plowright is no stranger to the spotlight. On paper, her involvement with the Cambridge Footlights and Impronauts, together with a series of other impressive Camdram stand-up credentials establishes her as a comedy regular. But on stage, this was even more apparent; to describe her delivery as confident would be to underplay her performance – she gave the impression of someone who knew her audience would laugh. And she most certainly was not wrong about that. She had some of the audience giggling before she had even opened her mouth – the mark of a comedian who is funny both on-stage and off-stage.
As a concept, Meatball promised an hour of stand-up comedy which claimed to "blur the line between what you should say out loud and what you should just think on a bus and then take to your grave," and it most certainly did not disappoint on that front.
Plowright morbidly decided to open with a joke about a sensitive personal topic, which had a number of audience members in hysterics, whilst also setting the comic tone for the rest of the hour. Evidently, here was a performance which would push the boundaries of comedy, testing the very limits of the audience's capacity for laughter.
Indeed, this was exactly what Plowright did for an hour, treading a fine line between the comic and the controversial, but always remaining just on the right side of that boundary. Her material ranged from jokes about her own experience of depression, to relationships, to Tinder, to pubic hair.
This is not your average, mainstream, Michael McIntyre comedy
What was consistent about her humour was that it was always touchingly self-deprecating: she drew on her personal experience of stigmatised issues such as depression and divorce in a way which was not only intimate, but impressive for the way in which it eviscerated the stigma through the use of comedy. Issues which are not generally broached in public were deftly manipulated on stage, and Plowright did not hold back in revealing this personal side of herself to us.
The act itself took a while to warm up I thought, but perhaps this was due to the necessity of adjusting to the tone of Plowright's performance. Ironically, some of Plowright's funniest jokes came about when she was most self-deprecating, drawing upon her own, personal sexual anecdotes and bringing them out into the public for the audience to engage with and laugh at. Likewise, she was most freely able to demonstrate her capacity as a comedian at the end when she was forced to improvise, deftly taking suggestions from the audience and weaving them into her act without pausing for thought.
In fact, Plowright's delivery was one of the most impressive parts of the performance: clearly, she was comfortable with laughter, and waiting for laughter, and she seamlessly transitioned between material, moving flawlessly between a sketch on church sermons, and a joke about Tinder.
Plowright's humour was undeniably edgy, and as a passive audience member, I noted the way in which it often had the capacity to split the audience. At times, a joke would leave the front two benches of the Corpus Playroom in hysterics, and the back few with a much lesser reaction – a fact which I struggled to attribute to any single reason. Perhaps this was because the back few benches were composed of older audience members, who failed to appreciate her finer jokes about reaching the final, "unmatchable" stages of Tinder, or perhaps it was due to the divisive nature of her humour, which literally split the audience. Often, her comedy came from the darkest places, and depending on your sense of humour, her sketches were either hilarious, or confusingly dark.
Meatball is therefore perhaps not everyone's cup of tea, but perhaps this is what makes it so interesting. Plowright's material is not only original, but authentic: her use of personal anecdotes, combined with the small performance space of the Corpus Playroom (and the minimalistic staging) makes the entire show curiously intimate. This is not your average, mainstream, Michael McIntyre comedy. But it's new, it's original, and it's down to earth.
Meatball was on at the Corpus Playroom on 21 May