RADA's Hamlet uncovers something rotten in the state of theatre
Efforts like RADA's to restrict theatre audiences to the theatre are symptomatic of a wider problem, argues James Murphy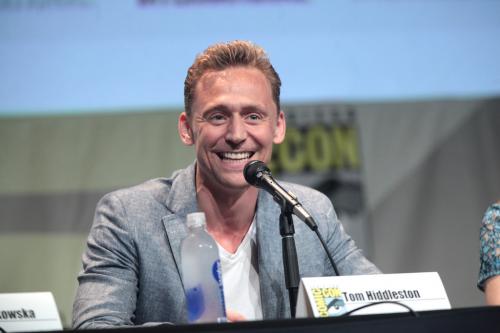 Theatre has for years claimed to be engaged in a grand bid to be 'open' and 'inclusive'. But regardless of the efforts of the immensely talented people within it, an unwillingness to embrace wider methods of distribution makes theatre insular and inaccessible.
RADA's production of Hamlet, which closed this Friday, has been showered with four star reviews by the lucky few who secured tickets. But despite being put on with the intention of raising £20 million for RADA's Chenies Street premises, the 160 seat capacity means only 3,360 will see it during the run. Even if audience members paid the maximum tier of £95 each, this would raise £319,200 – only 1.5% of its purported ambition.
Basic economics tells you the limited supply should inflate prices. And it has: on the secondhand market, tickets are going for over £1,000 – a huge markup which RADA sees nothing of. Perhaps theatre is uncomfortable with an economically liberal bid and offer market, but this doesn't square with the shirking of other, more obvious fundraising methods.
"The devotion to such a coterie audience advances neither the ambitions of philanthropy, or true art"
Given the megastar status of Tom Hiddleston (as Hamlet), a film release would raise money while bringing the adaptation to a wider audience. But RADA's terse diktat states that still, there will be "no recording of the performance".
The devotion to such a coterie audience advances neither the ambitions of philanthropy, or true art and serves only to justify the entrenched geographical centres of theatre. And how else would the West End or Broadway justify their astronomical prices, without a brand name curated over centuries?
The ability of marginalised communities to achieve the same exposure is thus repressed. Even when leaps like NT Live are made, they are hamstrung by perverse attempts to restrict audiences artificially, as if a film reel can only be played once, and DVDs trap the soul of the performer in their glossy metal rings.
This also hampers us as students. Recorded versions can elucidate obscure jokes or provide new interpretations, and restricting access to these ideas to those who were lucky enough to have the money and be in the right place at the right time is self-serving. The world is a better place when the influence of McKellen's Iago in Nunn's Othello can be experienced and understood firsthand, rather than relayed through a handful of newspaper clippings.
But efforts like RADA's to restrict theatre audiences to the theatre are symptomatic of a more widespread problem, and nowhere is this misguided attitude to distribution more evident than in Cambridge. And nowhere does it make less sense: people from all over the world clamour to see the next generation of our actors, who sell out international tours every year.
Despite clear global interest, the entire community incestuously focusses on two or three theatres, clinging to the fading prestige they once occupied in the days before Youtube made reaching a global audience feasible. By contrast, a shoddy Sherlock rip-off on a Facebook page set up this year received 21,000 views on its first episode alone. Even if the ADC sold out four nights in a row, it wouldn't scratch the surface.
"Theatre must embrace digital distribution to its fullest potential to become truly accessible"
Rather than documenting the next Hiddleston, we're letting vloggers take up the banner of representing the acme of Cambridge's cultural endeavours. This randomer talking blandly into a camera has over 110, 000 views, or 0.83% of a stellar ADC run.
Cambridge is not in want of the equipment, talent or funding, and many third parties are happy to film productions. Certain theatres are even equipped with built-in recording equipment, but of course the recordings are never released. Some students even dedicate their entire degrees for a handful of CamDram credits, only to be upstaged by someone with a GoPro.
Theatre must embrace digital distribution to its fullest potential to become truly accessible. The materials are all in place to show the world the amazing things that our students are achieving. It's just up to the next generation of Freshers to change the model of working for free to impress only a handful of people