Review: Dirty Hands: A Brexistential Crisis
Theo Lillington and Anna Shmatenko are impressed by the potential of this politically existential piece, but find that it ultimately overreaches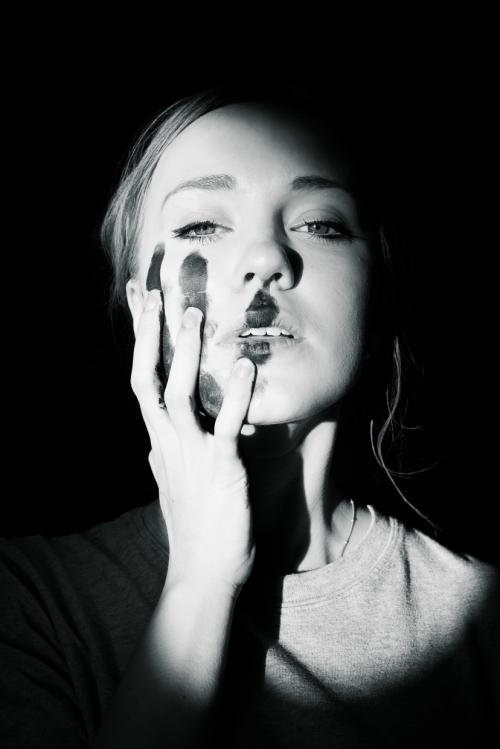 Dirty Hands –  thriller, political debate or existential crisis? Leopold Benedict's new play is ambitious in its scope, attempting to chart the psychological journey of an assassin as Harry Redding's Hugo progresses from young, politically radical intellectual to killer. Dirty Hands is not a whodunnit, but a whydunnit, set in a post-Brexit, post-Trump Britain, veering slightly closer to a complete political meltdown than our own, but still familiar and grounded in current events. Benedict has attempted, with obvious enthusiasm, to capture the mood of today's political circumstance in the UK, whilst still providing his audience with a real, exciting narrative drive. On many occasions, Benedict walks this tightrope with panache, but at times the play cannot quite juggle the many elements it chooses to engage with. 
"The play certainly boasts some captivating performances and the entire cast succeeded in bringing an energy to Benedict's already punchy script"
The play certainly boasts some captivating performances in its span of roughly two-hours and the entire cast succeeded in bringing an energy to Benedict's already punchy script. Harry Redding's passionate, often pained portrayal of the conflicted mindset of the play's leading character, though from time to time the impressive naturalism of his performance is undermined by the excessive theatricality of his lines. Of particular note were the scenes he shared with Ben Martineau in the role of rising political player Turnbull, whose experienced pragmatism clashes, with great dramatic effect, with Hugo's youthful idealism, though we would have liked to see this relationship explored in more detail.
The cast's chemistry was not always sufficient to overcome the occasionally affectatious quality of the dialogue. Indeed, some of the play's monologues, as well as being unnecessarily lengthy, descended into what felt like a barrage of pastiche. The comedic aspects of the play provided a much needed relief to these portions as well as heightening the drama through stark contrast, aided by the enjoyably fast-paced performances of the three multi-roling character actors (Jo Heywood, Carine Valarché and Alice Jay).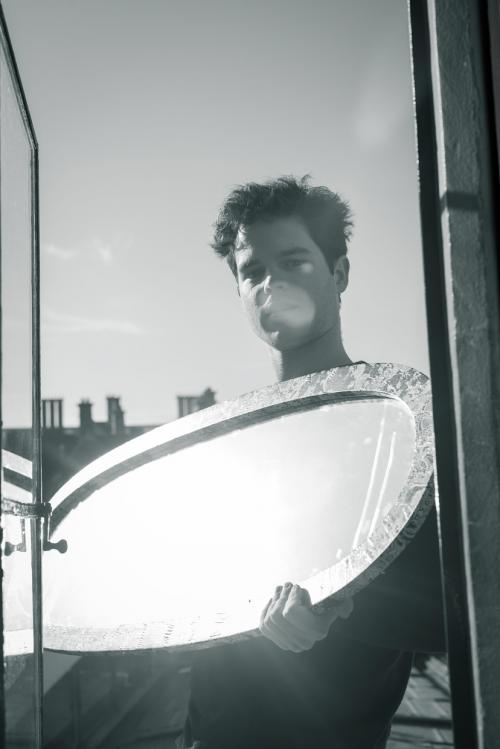 The cast also made a notably assertive use of the unusually claustrophobic space of the Pembroke New Cellars. The audience found themselves inches away from the frantic world of the action, as actors paced, strode and slinked back and forth across the unelevated stage. One detail we especially enjoyed were the transitions between scenes, in which the actors danced around, re-configuring the set, whilst remaining seamlessly in character.
The overall effect of the scenes was well complemented by some inventive lighting choices, such as the differentiation of the narrative's past and present through the intensity of the white light. The play's assortment of set pieces were fairly straightforward, but through subtle movements of furniture and the additions of some clever touches – the Tony Blair biography on Turnbull's desk, the propaganda posters on the walls of Hugo's flat - were able to transport the audience across a range of settings. 
And yet like the ruthless Turnbull, at times the play overreaches. Dirty Hands can feel like several different plays are vying for our attention, with none of them truly getting the time that they deserve. Yet, with the release of Ali Smith's novel Autumn and James Graham's play A Strong Exit, we may well be seeing the formation of a generation of literature eager to tackle the rapidly arising issues of post-Brexit Britain. The ambition of Benedict's play certainly wins Dirty Hands a place in this new wave, but it shows we are still clearly at the beginning of a genre which is still developing