Microcosm or alma mater? Considering Cambridge as a root of British theatre's race problem
In the first of a three-part series examining the treatment and experiences of actors of colour in Cambridge, Naomi Obeng argues that the professional stage is the pale inheritor of a white-washed student theatre scene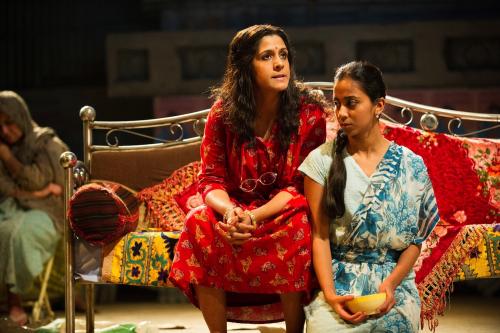 Here we go again, right? I make no mistake in thinking I'm the first to write in Varsity about race and Cambridge theatre. At some point, while going through the archives, I stopped wondering about all the things that need to change, and started thinking about how to change them. This series of articles aims to get to those answers, and I propose to begin, do bear with me, on the professional London stage. It's 2015 at the Olivier, all plush purple seats and circular stage, in the National Theatre. We're at the Act For Change Project debate: actor Kobna Holdbrook-Smith is grilling NT artistic director Rufus Norris on diversity quotas, and it's the first time I'm in a theatre audience that features people who look like me. 
"There were more fucking dead people than brown people"
Stephanie Street, the co-founder of this movement, set out to address growing dissatisfaction with the scarce opportunities for BME actors, LGBTQ actors, actors with disabilities and older actors, on stage and screen. I spoke to Stephanie, actor, writer and Cambridge graduate, about her professional theatre experience, the Cambridge stage, and what prompted her to start this campaign. "It was one thing in particular that really got us all together", she tells me. "Danny [Lee Wynter, fellow actor and co-founder] posted on Facebook having seen this ITV drama trailer, which featured not a single actor of colour, but two dead actors. There were more fucking dead people than brown people. He reached out to a few people in the industry and it kind of built from that really. We had no agenda apart from the fact that things absolutely could not stay the way that they were."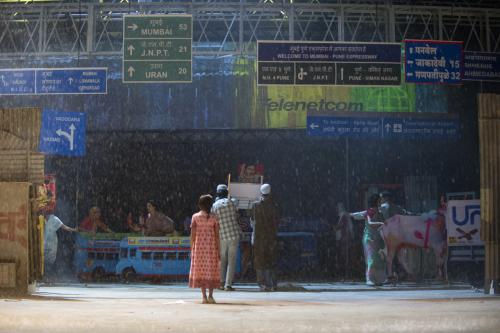 The representation of ethnic minorities and culturally diverse stories is pertinent for Stephanie. She tells me about her experience acting in Behind the Beautiful Forevers in 2014, a play adapted by David Hare (a Cambridge graduate, of course) from Katherine Boo's book of the same name, set in Mumbai. "From the outset they did a very aggressive marketing campaign to the Asian press, inviting them to rehearsals and lots of lots of interviews. Rufus [Norris] knew that because it was a new play by David Hare, it would be from the outset an audience of people who wanted to see David Hare's new play."
This admirable perseverance to achieve diversity on stage and in the seats certainly had a demonstrable effect. "It started out with the white Hampstead middle-class audience who were astounded that the stage was full of brown people and that none of the play at any point transferred to North West London, you could tell. Lots more people left the show at the interval in the early half of the run, not many, but it was really tangible."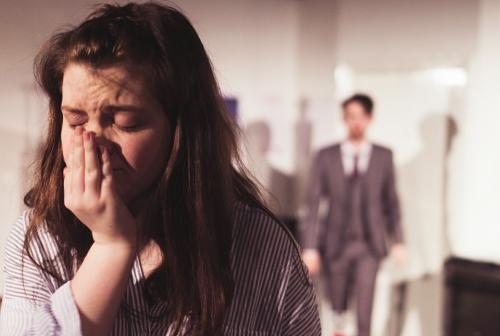 Despite the eventual success at diversifying this particular national audience, issues persisted. There is a demonstrable lack of continued interest in, and understanding of, diversity from influential figures. The writer Sir David Hare is the same man who only a few days ago claimed that European practices were "infecting" British theatre. If middle-class white Hampstead audiences take in what he gives out, then it's unsurprising if the legacy of this production didn't get us very far in affecting change in ethnic diversity.
Lasting change is not likely to come from men adapting stories of cultures they know about from afar as a token gesture to those who have not been supported by the system as luckily as they have. Sir Trevor Nunn, of a similar influential theatre standing, uses the perennial claim of "historical accuracy" as a justification for his 2015 all-white cast of the Wars of the Roses. Had he done a quick search for the African people in British society as early Emperor Hadrian (though why not start with Saint Adrian, Berber abbot in Canterbury in 710AD), maybe he would have learnt a bit about Britain.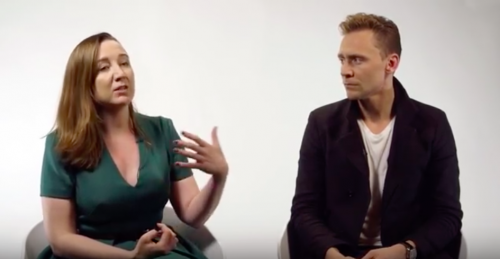 "I think that one of the only ways people have been able to move forward is by the implementation of quotas across all sectors," Stephanie reflects. "And as much as we were uncomfortable with that as an idea, that it puts so many compromises onto artistic processes, I really believe that it's the only way to do it." This is the approach that Act For Change has been championing, along with raising awareness of and challenging inequalities across the board. 
"Unsurprisingly, the people who presided over Cambridge theatre institutions are running the big institutions out in the real world now"
During our conversation we talked often about the 'institutions' and the 'establishment' that she had felt cut off from, referring to both London and Cambridge. She has great motivation for invoking this terminological bridge. "Unsurprisingly, the people who presided over those [Cambridge theatre] institutions are running the big institutions out in the real world now. You know, Josie Rourke was president of the ADC in my year, Simon Godwin was president of the ADC when I was a first-year. You kind of watch that path to becoming a leading light in the real world."
It would surprise me, though, if anybody involved in Cambridge theatre right now would describe themselves as part of the 'establishment'. That is perhaps why the lack of BME representation has been so hard to budge for good – no individual student really believes that they are part of the problem. The problem, however, is tangible. And so it's on the Cambridge stage that I'd like you to join me next week – where not only does exporting Cambridge theatre buoyed by those who've come before cause issues of accessibility, but importing professional London's standards and stories, with all their problems, plays a role in the discouraging scene many students of colour experience today