Women's Rugby: brutal Bedford are put in their place
Cambridge girls were having none of Bedford's violent play in a Halloween play-off, showing their dominance with an impressive win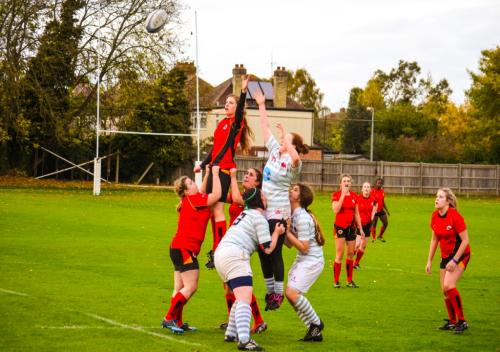 Cambridge 51-10 Bedford (Luton) 
Cambridge took a while to get going in this game, but once they started scoring there was no stopping them.
The first half was very scrappy with an annoying number of penalties and scrums, mostly due to the inexperience and foul play from Bedford. Frustrated by the numerous Bedford claws in rucks, Cambridge also started giving away penalties and compromising their organization and structure. It was clear that what Bedford lacked in experience, they made up for in dirty play and violence, which disrupted the Cambridge game plan.
Cambridge decided this Halloween bloodbath had to end. They reorganized and started taking control of the game.  The forwards set up quick ball for the backs who started making some lovely breaks through a fuming Bedford defence.  Slick hands and twinkling footwork resulted in tries from Tia Knight, Becky Lane and Angelina Munabi.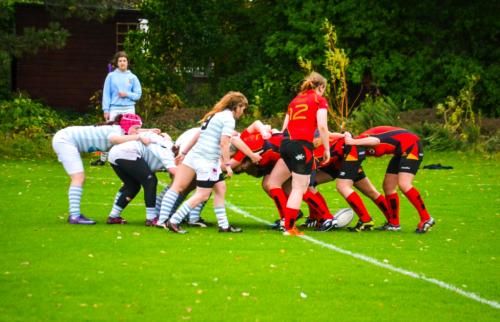 Cambridge were angry with themselves for the lack of discipline in the first half and were determined to rectify their performance in the second.
Like a pack of ravenous werewolves, Cambridge became bloodthirsty for tries and the unseasoned Bedford side lost their heads. The Cambridge backs were punching holes in the Bedford defence left right and centre, resulting in two more tries for Becky Lane. There was no stopping Cambridge after that. Bryony Coombs, in her first game back form injury, scored her second try by charging through the Bedford forwards from thirty yards out. Shortly afterwards, Sammy Graham scored by sprinting past the forwards along the sideline and dodging under and around the remaining backs. Vicky McEvoy ended the game by running through half the Bedford team to score from the kick-off.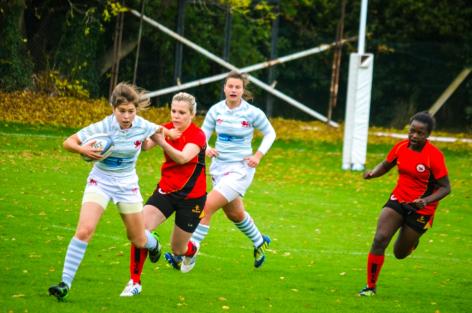 The Cambridge girls worked their wicked magic in the second half, but need to focus on playing to the full potential for the full eighty minutes.  Hopefully next week will see an even bigger score against Worcester.