Cambridge Women win Boat Race
The Light Blue Women triumphed in the Boat Race on the Tideway today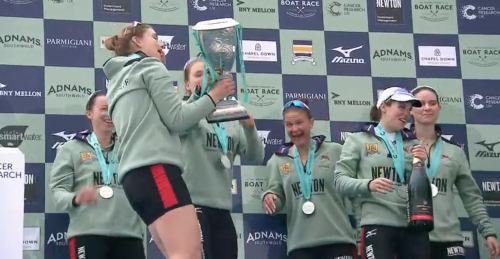 The Cambridge women secured victory in the Boat Race today, comfortably bettering their Oxford counterparts. 
On a dreary day in London, the Light Blues continually put distance between themselves and the chasing Oxford boat to win for the second year in a row. 
From the off, the Cambridge women went from strength to strength, maintaining a high stroke rate to carry themselves to a large lead at the halfway stage which they would not relinquish. Regularly motoring along at a stroke rate above 40 strokes per minute, the Cambridge crew's international pedigree shown through as they won with ease.
Victory was secured in a time of 19 minutes and 9 seconds, over half a minute slower than last year's iteration of the age-old contest, though the slower pace was still enough to hand the Light Blues victory. 
Follow all the latest from the Thames on our Liveblog