In Conversation with: Lizzy Apsley
Lawrence Hopkins talks to Lizzy Apsley, Club Captain of the Hare & Hounds, about the imminent Varsity Matches against Oxford's Cross Country outfit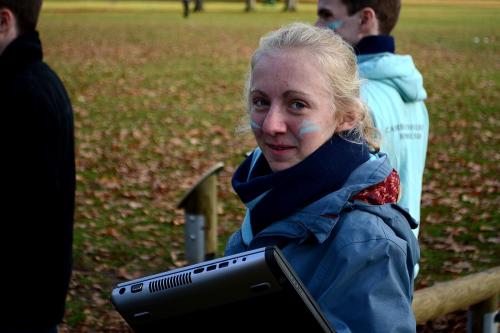 The Oxford-Cambridge rivalry, the original Varsity, is a peculiar tradition. For some of the sports clubs of this University beating their counterparts hailing from Oxfordshire is the be all and end all. For others, the annual fixture is more ceremonial. However, what is most peculiar is a Varsity Match taking place in Michaelmas term; this is the case for the Cambridge University Hare & Hounds. Over the course of two weekends, no fewer than seven races will be contested. Lizzy Apsley, Club Captain of the 'Hareys', is hoping for success in every single one.
Of the seven matches, five are contested by selected teams, three on the men's side and two on the women's. Selections were made on Monday of this week, following the MET League Cross Country race in Welwyn Garden City. For Apsley, she has run herself into the Blues' team for the third time. 'The standard at the selection race was really high, but we know that Oxford's standard of runners will be really high too.'
Last year, selection was conducted on the basis of a number of races, whereas, for this year, the MET League was the only selection race. 'We based selection on a single race this year because winning Varsity requires performing on the day. That being said, there was a degree of Captain's discretion: other races through term were occasionally taken into account, Cuppers and the RAF Match chiefly.'
Though the Blues' Matches for both men and women take place on Wimbledon Common, the venue for the other Matches alternates yearly between Oxford and Cambridge; this year's Matches will take place over the Shotover course in the Oxfordshire hills, something that is rarely found in the Cambridge region. 'We do struggle to mimic things in Cambridge, but that Shotover is hilly did not influence team selection, only my selection of the various team captains. It is harder to get supporters to Shotover, but in terms of racing, we have done more hill sessions this year as preparation, so we are ready.'
Many of the Hareys run well over fifty miles a week, and balancing this training demand with studies can be a fertile breeding ground for injury: 'In previous years we have struggled with injuries, but we have been better at managing injuries this year than before. Our hard sessions are Tuesday and Saturday, with plenty of recovery in between, and we have additional physio sessions to help prevent injury.'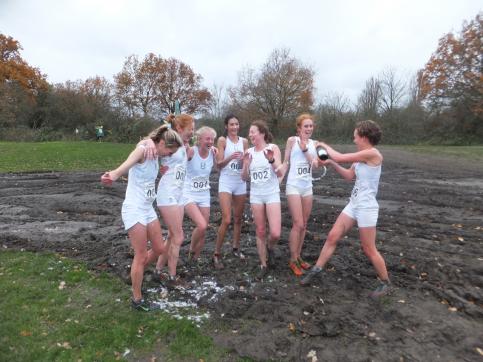 Despite including the likes of Oliver Fox, Will Ryle-Hodges, and Phil Crout in their Blues' team, - respectively first, fourth, and fifth in last year's race – the men consider themselves underdogs, having won last year for the first time since 2013. 'On both sides, men and women, Oxford are an older squad. They have a greater number of postgraduate runners than we do, with more miles in their legs. But, it certainly is not the case that we can't beat them. Both our Blues' squads have freshers in them, two in the women's and one in the men's, and the men have lucky charm Will Ryle-Hodges, who has been on the winning side six times.' Indeed, the Gentlemen's Race has been run 126 times, and Ryle-Hodges is the most successful runner in its history. 
Two matches are not contested by only a handful of selected runners, the Ladies' Thirds, and the Gentlemen's Fourths, colloquially these are known as the 'Mob Matches'. Scoring is weighted, Apsley tells me, in an effort to make the contest as fair as possible, but 'the bigger team tends to win.'
With the advent of GPS watches and apps like Strava it is easier than ever to track training. The observation can be made that more of the Hareys are taking to two wheels rather than two legs, incorporating bike work into their training schedules: 'This has come about since people have realised, from experience, that you can only run so much. We run circuit sessions, a new innovation for this year, in conjunction with the Tri[athlon] club, and so there is a degree of overlap.'
With only a matter of weeks left until she, and the rest of CUHH, is on the start line for the annual tête-à-tête with OUCCC, training is beginning to wind down. 'At this stage, training will not make a huge amount of difference. It is about preventing injury and tapering until race day.' Apsley will not, however, be drawn into setting out her stall; when I ask if CUHH will win, she is not forthcoming, offering only 'cautious optimism.'
The II-IVs Matches take place on Saturday 25th November, with the 127th Gentlemen's Race and 42nd Ladies' University Race following a week later, hosted by Thames Hare & Hounds. Apsley is feeling quietly confident, a repeat of last year's overall success may well be on the cards though the hills of Shotover must first be negotiated if a win is to materialise