Spurs' Brave New World
Harry Clynch looks at what needs to be done to turn Tottenham Hotspur from nearly men into one of the continent's elite clubs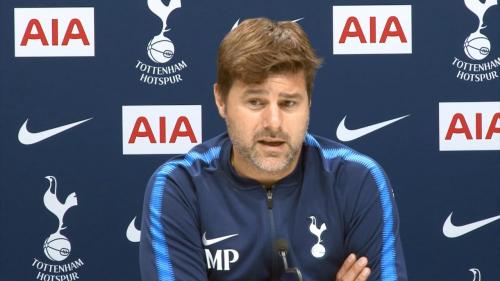 With the recent publication of Guillem Balague's book Brave New World, which charts Mauricio Pochettino's remarkable transformation of Tottenham Hotspur since he joined the club in 2014, as well as Spurs' rapid ascent up the English – and now European – footballing hierarchy, there has been much debate as to whether Spurs are, or soon could be, an elite force in world football.
After all, over the last two seasons, Spurs have emerged as genuine title contenders – being the only team last year to put any pressure on a Chelsea side threatening to run away with the league – whilst recent performances in the Champions League, not least gaining a well-deserved point against Real Madrid at the Bernabéu before absolutely embarrassing the (admittedly poor) Spanish and European champions at Wembley a couple of weeks later, have shown the side's quality on the European stage, too.
However, it is difficult to argue that Spurs are – yet – a truly elite football team. Most significantly, Pochettino's revolution at White Hart Lane has, hitherto, failed to manifest itself into trophies. Spurs' victories have thus far merely been 'moral victories': playing the best style of football in the league, finishing above Arsenal, putting the pressure on Leicester and Chelsea. And so, whilst this current Tottenham team, without any shadow of a doubt, has the potential to win domestic and European silverware, it cannot be deemed to be amongst the continental greats until it does so.
The question subsequently arises: how can Pochettino continue his revolutionary transformation by taking Tottenham to the next level, the level shared by the great European outfits? The first answer is a relatively simple one: the club must retain all of its talent. For too long, Spurs has characterised itself as a 'selling club': being more than content to allow the likes of Bale, Modric and Berbatov to move to other clubs for hefty prices. And with the building of the new stadium – with an estimated cost of around £800 million – the temptation to cash in on highly sought-after players such as Kane, Alli, and Eriksen, will, perhaps, be hard for Daniel Levy to resist. But if Spurs wishes to emerge as a serious force, one that consistently challenges for, and eventually wins, major trophies, then the absolute minimum is to keep hold of these players. And this means paying them market-rates.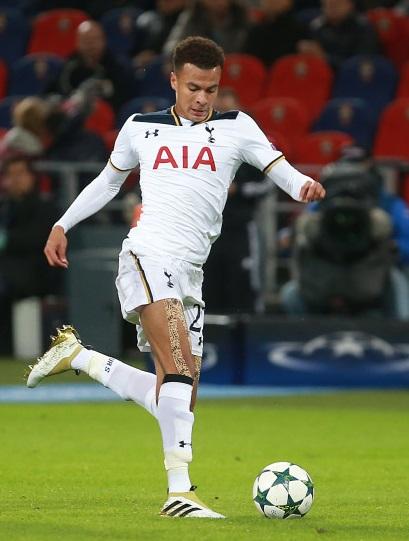 Tottenham's stringent pay-structure – through which even the biggest names are paid relatively modest wages – threatens to cripple any title chances. Dele Alli recently signed a new contract on £50,000 per week, but could easily earn three or four times that at any one of the major European clubs. In the last transfer window, Manchester United offered to double Eric Dier's £70,000 per week wage. And even clubs such as West Ham and Crystal Palace are paying their best performers well over £100,000 a week; a priviliege at Spurs retained only for Harry Kane and club-captain Hugo Lloris.
Many of these players will simply move elsewhere, to clubs willing to match their market value, if Spurs do not drastically reform their pay structure, particularly if no trophies are forthcoming very soon. However, though the building of the new stadium represents a financial challenge for the club, it is also, simultaneously, an opportunity for it to announce itself as elite, in both financial and footballing terms. The increased revenue which will come from the massive capacity-expansion – moving from White Hart Lane's 36,284 seats to the new ground's estimated 61,559 – will, in the medium to long-term, mean more money to invest in the squad. And Spurs are becoming ever-more marketable in a commercial sense: their recent success, and potential for more, means that massive sponsorships are a possibility and perhaps a probability. Indeed, Daniel Levy hopes to strike a sponsorship deal which will eclipse the £400 million agreement struck between Manchester City and Etihad Airways in 2011.
If these promising financial prospects come to fruition, then the Board must seize this golden opportunity to invest in the team on an unprecedented magnitude. This not only includes greatly increasing the salaries paid to many members of the squad, but constantly adding talent to it, whilst continuing to develop Spurs' excellent youth set-up. If the club can avoid the short-sighted temptation to pay off some of its debts with big transfers, Spurs will undoubtedly become one of Europe's major forces: and trophies will follow.
Spurs is one of England's great historic teams, and is known for its glorious past. The club is perhaps best known for Bill Nicholson's famous double-winning side of 1961, or being the first British team to win a European competition in 1963, or for its various cup exploits throughout the 20th century. But an even more glorious future can await Tottenham Hotspur. If only it is ambitious in outlook, clever in its finances, and bold in its convictions on and off the pitch, then the Spurs can – and will – go marching in.