In conversation with: Kshitij Sabnis
Kshitij Sabnis, President of the Cambridge University Modern Pentathlon Club, takes some time out from a busy training schedule to talk pentathlon with Lawrence Hopkins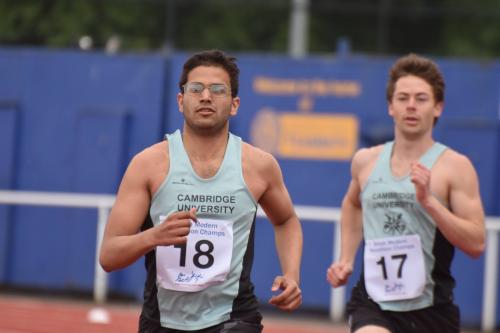 Modern Pentathlon is an event with which very few are familiar. Anyone can run, most can swim, but few can combine this with shooting, fencing, and horse riding. Prior to arriving in Cambridge, the now President of CUMPC, Kshitij Sabnis, was a stranger to the combined event, but his desire for a sport that has only grown as a presence in his life both as an undergraduate and a graduate, is greater than ever. Fresh from an informal training camp with some returning Cambridge athletes in the Dominican Republic, Sabnis is already focused on the year ahead. 
CUMPC are holding a Novice Varsity Match, this year on 28th October, and Sabnis has high hopes for the event: "we would like to get as many people as possible out to compete. It's open to a complete range of people: we have no riding, specifically because it is the part of pentathlon which takes the longest time to learn, and we want to level the playing field for everyone. It is always great to see people being able to compete against Oxford having only been involved in the sport for such little time." 
Levelling the playing field is something of great concern for the President. Modern Pentathlon is unfortunate in that the resources required for a multi-discipline event can represent the sport as elite, as the preserve of only a fortunate few. At the 2017 BUCS Championships, only Oxford and Cambridge entered teams – of three – in the pentathlon competition. 
"With regards to BUCS, the fact that teams must be of three disadvantages so many Universities: athletes go to a wide range of universities after school and so getting a team together in what can be a niche sport is challenging for places that do not have the same setup as Oxford and Cambridge."
 "I am also aware that, yes, pentathlon is not the cheapest sport but the club does subsidise training substantially and I believe that learning to ride through pentathlon is one of the cheapest ways to do so. We are also partly supported by University grants, and if anyone needs further financial support to take part then the college system is there."
When it comes to changing the image of the sport, making it as accessible as possible, it would appear CUMPC is doing all it can: "anyone can pull on a pair of running trainers and go for a run, so it is difficult, of course. But we are trying to make it more inclusive: as mentioned, our Novice Varsity has no riding, and we run a laser-run Cuppers competition that is proving popular."
For those who are not up to the task of all of Modern Pentathlon's disciplines, membership too is geared to being as inclusive as possible: "We are quite lucky as a club to not have to charge that high a rate for membership: we charge £70 a term for tetrathlon, while pentathletes pay £130 a term, which covers three free riding lessons and subsidised ones thereafter. And we do encourage anyone to come for a few sessions to see what pentathlon is like."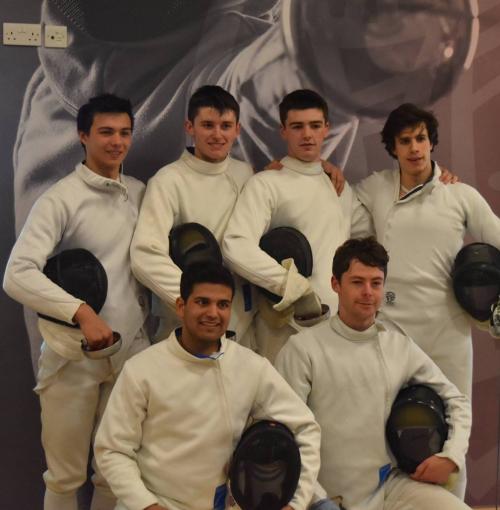 What is clear from this feature is that a multitude of sports clubs in Cambridge are facing immense challenges when it comes to sponsorship; corporate sponsorship is moving away from institutions like our own, one wonders if this is due to concerns that being tied to Cambridge is too elitist and reflects poorly on the company in question. Pentathlon is one of the few lucky clubs not to be treading in testing waters: "We have a long-standing relationship with Ernst & Young, one which has changed over time – we now give a lot back to the company. Since 2012, we have put on a competition of sorts for EY, and club members go along and help with coaching of shooting and some of the other disciplines."
Away from his administrative responsibilities, Sabnis has an eye on training with revenge the order of the day after defeat for both men's and women's teams in last year's Varsity Match: "We are going to keep training as hard as we have been; especially in riding where the element of luck is great, we are going to work as hard as ever this year. It can be frustrating sometimes, but it's just part and parcel of the riding that things sometimes go awry. Obviously, like anyone, I would like to achieve a Full Blue this year, but my main goal is for the team to win."
Kshitij Sabnis, as President of CUMPC, is prepared for a year of hard graft as defeat in the Varsity Match looks to be avenged, but his responsibilities stretch beyond leading his club to victory. Modern Pentathlon is a sport which can appear to be open only to the elite, but Sabnis is up to the challenge of making his sport the preserve of the many, not the few. The first order of business, however, is Novice Varsity on October 28th. High turnout and victory here would set the standard for the year for CUMPC and the tone for the Presidency of Kshitij Sabnis