In Conversation with: Daphne Martschenko
Ahead of the new academic year, Lawrence Hopkins talked all things boatie with Daphne Martschenko, President of Cambridge University Women's Boat Club (CUWBC)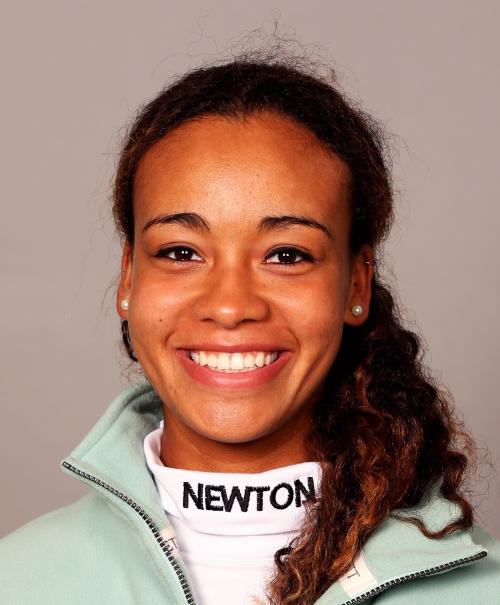 After missing last year's Boat Race on the Tideway due to research commitments, Martschenko is ready to go again. This time, she will be leading the women's boat club, hoping to emulate the record-setting victory over Oxford last year. She carries a personal 0-2 record in the Boat Race, but the challenge is one she is fully prepared for both physically and mentally.
When asked of the pressure she feels, she is coy: "Anyone who trials for the boat club knows that the process demands the best of you, both physically and mentally. It is a worthwhile challenge, trialling and rowing.
"Pressure can sometimes have a negative connotation attached to it. Being President of CUWBC is both an honour and a privilege, and every day I am grateful to lead the fantastic group of women that we have."
"Does your personal 0-2 record play on your mind?"
"I still have, perhaps even more so, that hunger and desire to get the win. If anything, there is a sense of urgency. We are all aware of the need for constant improvement."
She speaks of hunger and desire. One wonders if this is easy for the old heads in CUWBC and if Martschenko must be setting the standard over the first weeks on training in Cambridge.
"The first few weeks of training, since early September, have been about setting the culture within the boat club – what kind of legacy do we want to leave as a women's boat club."
Upon hearing discussion of legacy, I enquire about the likes of Melissa Wilson and Holly Hill, both of whom have been selected for the British Rowing team at the World Rowing Championships.
"They are a great source of inspiration for CUWBC and as women in sport in general. I am proud to call them my friends and to have rowed alongside them.
"As a club, we are all about helping to develop women both physically and mentally, on and off the water if you will, so we are very proud of what Melissa and Holly have been able to achieve thus far, coming from college-rowing backgrounds."
It is hard not to miss the fact that Martschenko leads CUWBC, the women's boat club, a separate entity from the men's boat club, whose name does not even allude to gender – Cambridge University Boat Club. To that end, I ask about parity between men and women, both at Cambridge and in sport more widely. It becomes apparent that this is an issue close to the heart of the Blue Boat President.
"There is certainly a ways to go. Looking across the Pond, in the US Title IX protections regards equal funding exist. The UK has to take steps forward and we are certainly not yet there."
She is positive when asked about the current attitudes amongst the Hawks and Ospreys Clubs, who are engaged in discussions over the sharing of the current Hawks Club residence, Calder House.
"There are certainly a number of entrenched inequalities – rowing is quite an old-school sport, but the Hawks and Ospreys clubs I consider an example of the positive steps that can be, and are being, taken when it comes to addressing these inequalities."
The Boat Races 2018 will take place on 24th March. It is only October. With this in mind, I ask what their goals are, both on and off the water, between now and then.
"Currently we are working hard to raise funds to allow us to run a winter training camp. This would be a fantastic opportunity to develop as a squad, to fulfil the mission statement of the club, and so making rowing accessible for anyone is a key goal this winter. This really is a key focus for us."
"On the water, we have the same goals as almost every boat club I have been part of. Each water session is about technical improvement, maximising our fitness and developing that mental toughness."
The Boat Race demands seven months of hard training, balanced perilously with academic commitments at one of the finest universities in the world. Martschenko is no stranger to this, having completed her undergraduate studies at Stanford University in California.
"First and foremost I am a student. This was the case at Stanford and is here at Cambridge. I do not believe in being a student second and an athlete first."
Later this term, Varsity will be sitting down with Martschenko's counterpart at CUBC, Hugo Ramambason. As the conversation draws to a close I ask what her relationship is like with the coxswain.
"I came to Cambridge at the same time as Hugo, so I know him well. And I know how committed he is, as I am, to creating a Cambridge boat club feel. We are both passionate about creating that spirit. We talked earlier about sporting equality, and we both recognise the opportunity we have to break down some of those entrenched inequalities."
Finally, one last question can be squeezed in: after a few weeks with this year's crop of Light Blue rowers, is she feeling positive about the year ahead?
"We have a group of girls coming from a range of backgrounds and experiences. Many have arrived through the development squad. The diversity of the group is a strength, so yes, there is a very positive atmosphere amongst the squad."
Daphne Martschenko is a two-time Blue, but it is clear that the fire within her has not diminished. She has that hunger and desire. One only hopes, and time will tell, if she can convey this personal desire to succeed and develop as a rower and a woman to the squad she will lead into battle with Oxford on the Tideway in March of the new year