At last, English football faces up to its homophobia problem
Manchester United's partnership with an LGBT charity is only scratching the surface of homophobia in the sport, writes Paul Hyland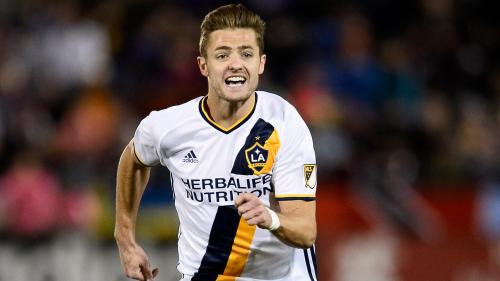 "We've become the first UK football club to partner with LGBT equality charity @StonewallUK" announced Manchester United by tweet this week.
Stonewall, a charity which campaigns for greater inclusion and acceptance of members of the LGBT community, vows to continue working 'until everyone feels free to be who they are, wherever they are.' Their link up with Manchester United is the first of its kind in the top tier of English football.
"The ground-breaking initiative," reads United's website, "will see the club work alongside Stonewall, helping to tackle LGBT issues in sport and society, while looking at best practice and ways in which inclusion and equality can be improved in football."
United are rightly being praised by many for such a progressive move, the sort that the sport has been crying out for. But among all the adulation it's hard not to ask ourselves – why has it taken so long?
"Progress is a tragic kind of Catch-22. Coming out has cost lives before. So why would or should anyone be expected to?"
It's long been known that football is hardly the most welcoming environment for gay people. Most recently, 25 year-old American winger Robbie Rogers was released by Leeds United in February 2013, and immediately announced that he was gay and retired from the sport of football altogether.
Rogers, who is from a conservative Christian family on the west coast of the US, told The Guardian: "In football it's obviously impossible to come out – because no-one has done it. No one. It's crazy and sad. I thought: 'Why don't I step away and deal with this and my family and be happy?' Imagine going to training every day and being in that spotlight? It's been a bit of a circus anyway – but that would have been crazy. And you wouldn't have much control because clubs are pushing you in different directions."
Though now back at playing at Los Angeles Galaxy in his native California, the game of English football seemed an environment too inhospitable for Rogers to simply be himself.
Other sports are obviously much more forgiving: in Rugby Union for example, world-class referee Nigel Owens is openly gay and campaigns against homophobic bullying. Welsh international Gareth Thomas came out when still playing professionally for club side Cardiff Blues.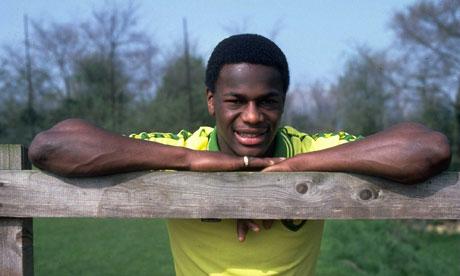 Rugby proves then that sport can be a welcoming place for the diverse communities its teams represent. And in that sense maybe what football lacks is a major figure to light the blue touch paper, like Owens and Thomas in their sports. But that would represent an enormous self-sacrifice, the kind which no one can be expected to perform, and which in the past has been tragic.
When footballer Justin Fashanu came out in The Sun in 1990, that publication was all too quick to make an example of him, spinning tales of subversive behaviour and illicit trysts with Tory MPs. Even Brian Clough - traditionally considered one of Britain's greatest ever managers - was known to call Fashanu 'a f****** poof' when he was at Nottingham Forest in the 80s. Described as an outcast by his brother John, and subject to endless homophobic abuse by fans home and away, Fashanu was found hanged in a London storage unit in 1998.
Progress is a tragic kind of Catch-22. Gay footballers can only be sure it's 'safe' to come out when others have done so safely themselves. But coming out has cost lives before. So why would or should anyone be expected to? And homophobic abuse levelled at players on the pitch alienates gay supporters in the stands. When those fans stay away, the atmosphere becomes more toxic still. It's a perfect storm of aggression and self-protection.
FA Chairman Greg Clarke, who said last year that he "wouldn't recommend" a footballer coming out at the moment for fear of abuse, seemed to suggest this January that there was a significant number of Premier League footballers ready to do just that. He went on to suggest that they should consider coming out as a group, to take the heat off individuals, and at the start of the next Premier League season, "when the crowds are happy."
His heart is in the right place, you'd think, but it's placing too much burden on individual people to bring about the changes that they need to see in others. A more public engagement from major football clubs – especially Manchester United – is needed to help share that burden with gay footballers and fans who are being tasked with changing attitudes on their own.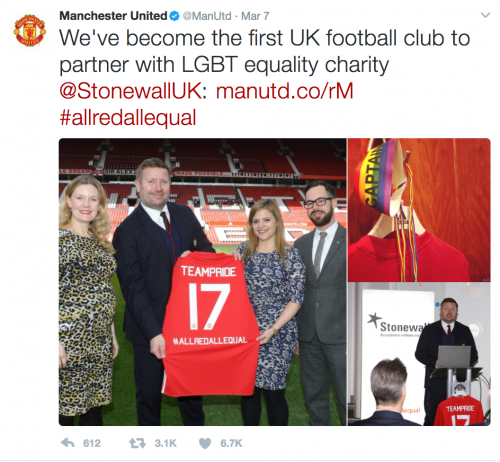 And of course there's more we can be doing. It's all well and good getting Zlatan and co. to say "No to racism" in their native languages in a UEFA TV spot, but what about saying no to homophobia? Transphobia? Of course, anti-racism campaigns are a worthy and necessary cause – Luis Suárez, and Chelsea fans on the Paris Métro can tell you all about that - but they're providing a platform, mostly unused, to enact changes for one of football's forgotten communities.
Fair play to Manchester United for occupying that platform in a way no Premier League club has to date. The problem is, it shouldn't have taken them or any other club this long.
Signing a partnership deal with a (fantastic) charity doesn't mean we get to pat United on the back and leave it there. Being the first English club to break with complacency towards swathes of their fanbase and possibly even playing staff doesn't strike me as anything to boast about. Because football clubs should have been doing this long before Justin Fashanu took his own life. And if you need to see just how overdue this all is, just check the comments underneath the announcement on Manchester United's Twitter. Suffice it to say, they won't be reprinted here