Cambridge graduate selected for England cricket squad
Trinity Hall graduate Zafar Ansari is among the influx of much-needed spinning talent in England's squad for their Bangladesh tour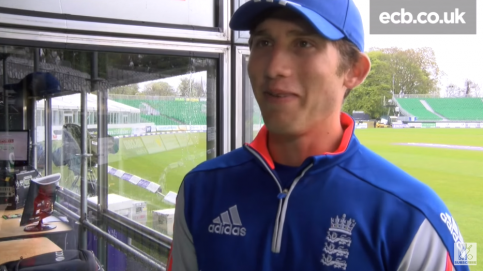 The England cricket squad for next month's tour of Bangladesh will hold some Cambridge interest, as Zafar Ansari – who graduated from Trinity Hall with a Double First in HSPS – will be one of the four spin bowlers making the trip to the subcontinent.
Joining his veteran captain at Surrey, Gareth Batty, Ansari will be looking to use this opportunity on the international stage to make up for last year's disappointment. Indeed, as Varsity reported in September 2015, the 24-year old from Ascot, Berkshire, was selected for England's tour of Pakistan in 2015 but was forced to withdraw just hours later after dislocating a thumb.
Fortunately, however, his performances in the County Championship this summer – where he has claimed 39 wickets at an average of 31, including figures of 6-36 against Nottinghamshire in June – caught the eye of the England selectors, who noted that Ansari "has great potential both with bat and ball". Meanwhile, Ansari's former Surrey team mate, Sri Lankan legend Kumar Sangakkara, has described the Cantabrigian's call-up as "much deserved".
England's tour – which comprises of three One Day Internationals starting on the 7th October, followed by a two-Test series from the 20th October – has been the subject of some controversy. No international side has toured the home of the world's ninth-ranked side since 29 people were killed in a siege in the capital, Dhaka, in July, but following a security review in August, the England and Wales Cricket Board announced that the tour would go ahead. However, fears have persisted, with Nottinghamshire opener Alex Hales and one-day captain Eoin Morgan withdrawing from the squad, citing their fears over security.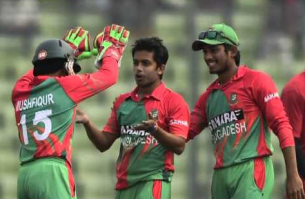 Nonetheless, the squad – which was announced earlier this morning – is larger the normal, with 17 cricketers having been included in the roster. Among them is a trio of players uncapped at Test level, including Ansar, alongside Lancashire's Haseeb Hameed and Northamptonshire's Ben Duckett.
The BBC's Jonathon Agnew commented on the new squad, viewing the inclusion of Ansari and Batty alongside regular spinners Adil Rashid and Moeen Ali as an attempt by selectors to avoid a repeat of last year's experiences in Pakistan, where "England's dearth of quality spinners was exposed… both in terms of wicket-taking and keeping control".
Writing in the Evening Standard meanwhile, Tom Collomose observed that "although Ansari does not yet have the experience, those who know him well speak highly of his calm demeanour – crucial when the going is tough".
Ansari – who has played for the one-day side in a match against Ireland in May 2015 – has little time to enjoy the news, however. Tomorrow, just one day after the England squad was announced, his county club Surrey will face Warwickshire at the 2016 One-Day Cup final at Lord's. This will be an excellent test of Ansari's international credentials as he faces a Warwickshire side including former England batsmen Ian Bell and Jonathon Trott, with the latter having already hit three centuries in the tournament.
Ansari – a former Full Blue – has spoken in the past about his time at Cambridge, where he played as an all-rounder for Cambridge University Cricket Club and Cambridge MCCU. A keen musician, who wrote a 40,000-word Master's dissertation on a little-known armed civil rights group in the 1960s American south, Ansari has observed the difficulties that came with balancing his burgeoning cricket career with a full-time degree. In an interview with ESPN, he noted: "there is the expectation at Cambridge that everything you do is dedicated towards your academic work, which is on a pedestal". 
The left-hander's unique view of his sporting talent has also been the subject of discussion. Viewing professional cricket as just one part of his life, Ansari has often struck a markedly different tone from that which usually prevails among sporting elites – while talking to Sportsmail, he described cricket as "not that important in the grand scheme of things" and suggested publicly that he might quit the sport in favour of doing a law conversion course.
It is likely though that Ansari will be glad he never followed through on that change of career: this morning's announcement has given him the opportunity to join four other Cambridge alumni – Michael Atherton, John Crawley and Ed Smith (all England) and Andy Whittall (Zimbabwe) – who have played Test cricket on the international stage since the turn of the century.