Commercial Feature
Why Samsung UK Is the Best Place to Buy Quality Mobiles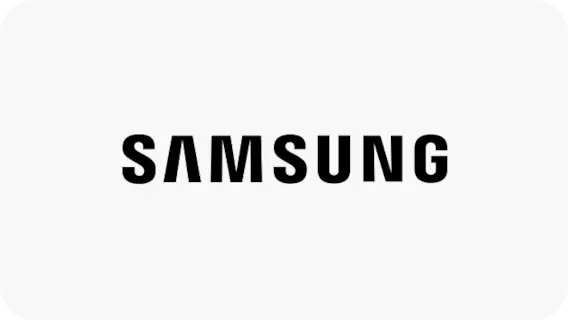 As a discerning consumer looking for the latest technology at an affordable price, you want a trusted source for purchasing your mobile devices. Look no further than Samsung UK, the premier destination for purchasing high-quality yet budget-friendly smartphones, tablets and wearable's. With a wide range of innovative products to suit both personal and business needs, Samsung UK offers the latest cutting-edge technology supported by excellent customer service.
You can buy with confidence knowing you're getting official Samsung products with a valid manufacturer's warranty. For the best value and variety in mobile technology, Samsung UK is the smart choice.
Why Professionals Choose Samsung UK for Quality Mobiles
Superior Quality
Samsung is renowned for producing high-quality mobile devices with cutting-edge technology, as professionals well know. Their dedication to research and development, premium components, and rigorous testing procedures result in phones that lead the industry in performance, display quality, camera capabilities, and more.
Unparalleled Value
While Samsung is a leader in innovation, their devices are offered at competitive prices that provide exceptional value for the technology. Professionals appreciate the significant savings that can be achieved by choosing Samsung over comparable phones with similar advanced features. The affordable pricing, combined with frequent sales and promotions, make Samsung an ideal choice if you're looking to equip your team with the latest smartphones at a lower cost.
In summary, professionals prefer Samsung UK for their line of premium, high-performance mobiles that are offered at a lower cost than competitors. The enterprise solutions and corporate support also make Samsung an ideal partner for companies looking to provide quality phones to their employees. With Samsung, you get the best of cutting-edge innovation and value.
Unbeatable Value: How Samsung UK Offers Top Quality at Low Prices
As a consumer looking for an affordable yet high-quality mobile device, Samsung UK should be at the top of your list. They are able to provide mobile phones with superior parts and construction at lower costs than competitors by controlling much of the supply chain.
Samsung UK designs and engineers their own proprietary mobile phone components like displays, batteries, and chipsets. They also manufacture many of these parts themselves. This vertical integration – controlling both the design and production process – allows Samsung UK to avoid middleman markups and pass significant cost savings onto you, the customer.
In addition to building many of their own components, Samsung UK's massive scale and purchasing power give them leverage to obtain the best prices on parts they don't produce themselves. Samsung UK buys components like memory modules, cameras, and processors in huge volumes that smaller manufacturers cannot match. They are then able to negotiate lower prices and share these savings with customers through lower retail prices.
Between their in-house design and manufacturing capabilities and their unparalleled purchasing power, Samsung UK is uniquely positioned to offer you innovative, high-performance mobile phones with premium components at affordable prices. For an unbeatable combination of quality, features and value in the mobile phone market, Samsung UK should be at the top of your list
The Best Samsung Phones and Devices to Buy in the UK
To purchase a high-quality Samsung mobile device in the UK, consider the following options available on Samsung's UK website or at local retailers:
Samsung UK is an ideal place to purchase a new quality mobile device due to their range of innovative yet affordable smartphones, including the flagship Galaxy S series, foldable Galaxy Z series and budget-friendly Galaxy A series. With frequent sales and promotions, you can often find a great deal on the perfect Samsung phone for your needs and budget.
Conclusion
In the end, Samsung UK is the obvious choice for purchasing your next mobile device. Their dedication to providing high quality products at affordable prices simply cannot be beat. With constant innovation and an eye toward the future, Samsung UK ensures you will have the latest technology and features to stay connected and productive. The next time you are in the market for a new mobile, look no further than Samsung UK. You will find the perfect device for your needs, at a price that won't break the bank. For quality, selection, and value, Samsung UK is the best place to buy.
Sponsored Links
Partner Links