Commercial Feature
Discover the Origins of Superdry: From Vintage Design to Performance Wear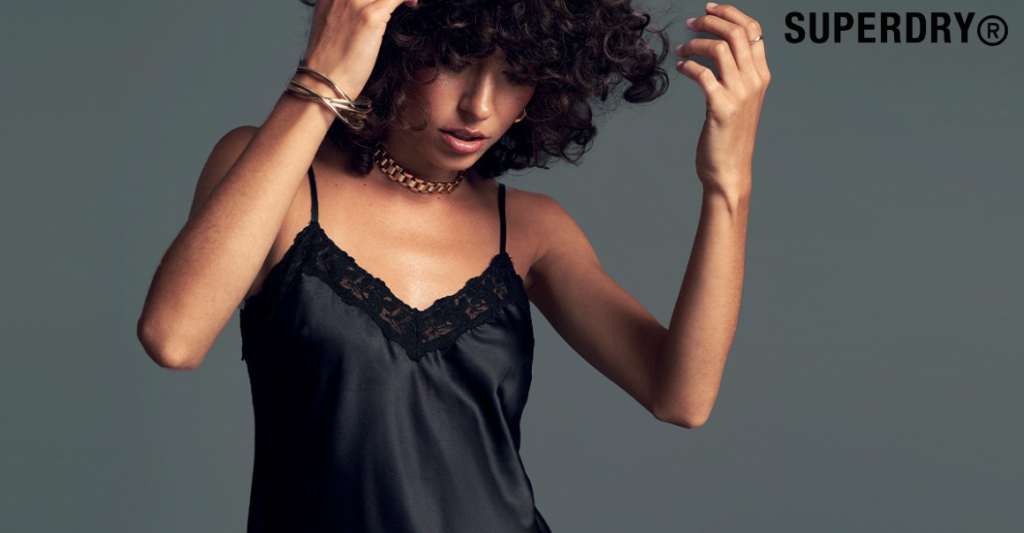 Super dry started with t-shirts featuring classic sports and street-style designs, and has since expanded into multiple collections including Original & Vintage, Studios, CODE, Super dry X and Performance Sport. With over 500 stores and concessions worldwide, Super dry has become a leading lifestyle brand. Though the brand has grown tremendously, Super dry remains dedicated to high-quality, innovative products that evoke a sense of adventure. Discover the origins and evolution of this popular brand, from its vintage design inspirations to its latest performance wear collections. The soul of Super dry lives on in every stitch and seam.
The Soul of Super dry: A Spirit of Adventure and Sustainable Craftsmanship
Super dry was founded in 1985, rooted in a spirit of adventure and dedicated to crafting premium products sustainably. The brand is inspired by vintage Americana and Japanese-inspired graphics, representing a fusion of high-quality fabrics and intricate detailing.
Super dry offers clothing and accessories for men and women, focusing on elevated essentials and statement pieces. Their product lines include:
Original & Vintage: Heritage styles reimagined with a contemporary twist
Studios: Premium pieces with a refined, tailored sensibility.
CODE: Technical outerwear and cold weather apparel.
Super dry X: Exclusive collaborations and limited capsule collections.
Performance Sport: High-performance gear for training and athletics.
With sustainability as a guiding principle, Super dry aims to reduce environmental impact through eco-friendly materials and production practices. By combining timeless style, quality construction, and a commitment to corporate responsibility, Super dry embodies the spirit of adventure that has fueled the brand since its founding.
SHOP NOW AT THE BEST RATE
To experience Super dry's premium range of vintage-inspired apparel and accessories at the best available prices, shop now on their official website, superdry.com.
Unbeatable Value
Super dry frequently runs sales and promotions on their website, with discounts of up to 50% off or more on select items. In addition to sales, Super dry offers student discounts, military discounts, and rewards program benefits for frequent shoppers. By shopping on superdry.com versus other retailers, you can gain access to the best deals and lowest prices on Super dry's high-quality, stylish products.
Super dry's product range includes:
Vintage-inspired classics: Their Originals line featuring iconic t-shirts, hoodies, and jackets. • Premium sportswear: Technical athletic clothing for running, training, and other pursuits under their Performance Sport label.
Contemporary street style: Distinctive t-shirts, shirts, sweaters, and bottoms in the Super dry Studios collection.
Outerwear: High-performance jackets, coats, and windbreakers built for adventure in any weather.
Accessories: Belts, bags, wallets, beanies, scarves, and more to complement your look.
By shopping on superdry.com, you can discover the brand's entire product range at a great value. Experience Super dry's fusion of Americana and Japanese-inspired graphics with British tailored fits in a huge selection of clothing and accessories for men and women. Check their website frequently for the best deals and latest product drops to stay on trend this season.
Conclusion
In the end, Super dry is far more than just another trendy fashion brand. It is a company with a soul that has endured for decades by staying true to its core values and passion for crafting quality, stylish products. By blending vintage designs with modern sensibilities, Super dry has pioneered an esthetic that transcends the fleeting nature of fast fashion. Whether you're an athlete, adventure seeker or simply someone who appreciates timeless style, Super dry has an original product for you. By supporting Super dry, you're not only investing in premium apparel built to last, you're also supporting a brand that operates sustainably and gives back to communities around the globe. Discover the spirit of adventure- discover Super dry.
Sponsored Links
Partner Links