ArtSci
The BioDesign Challenge is currently entering its final week and will culminate in an exhibition on June 1st where seven teams will exhibit their projects at White City, London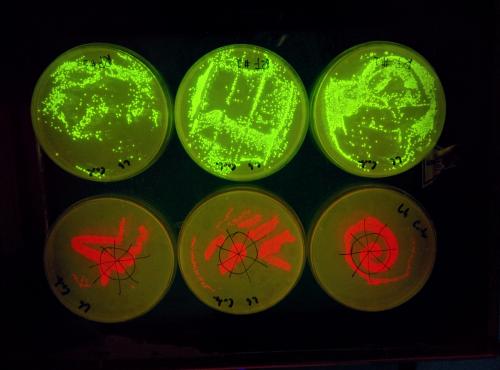 Over the previous six months, I have had the privilege of collaborating alongside Helene Steiner, lecturer in the Royal College of Art, for the last six months on the Biodesign Challenge, an international competition that tasks seven teams of design students to work alongside scientists and create new concepts, experiences, and technologies. This has honestly been one of the most exciting experiences of my life!   
The Royal College of Art designed a curriculum involving six schools (Material, Architecture, Humanities, Fine Art, Design, and Communication). The Biodesign curriculum was delivered across schools and involved a series of expert lectures, hands-on workshops, and core skill development. The goal was to coordinate teams of students to conceptualise a scientific project, articulate this vision and create a model or prototype as an assessed output. Students were driven and this course ran parallel with their own two-year course work that requires the development of a defined project outcome, ultimately articulated during a final exhibition.
"The key focus of the biodesign curriculum was practicality"
Tempest Van Schaik from Science Practice, a London-based science, and design consultancy, coordinated a microfluidic workshop where students produced low-cost functional liquid handling devices. This is a core enabling technology and optimally suited to design students. They immediately provided Science Practice with practical feedback on manufacturing procedures and material properties that could optimise circuit design. This is an excellent example of the translational mindset of designers, they focus on moving the feasible to the routine.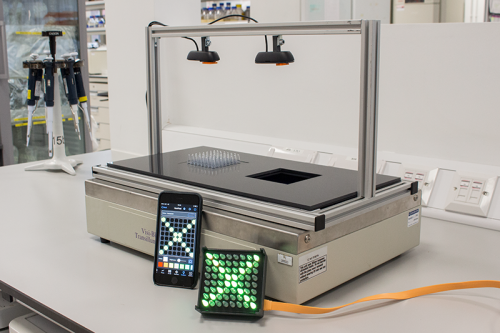 Bethan Wolfden from Bento Bio, a London startup building portable bio-laboratories, taught students how to extract DNA and perform simple sequencing and analyses. Developing foundational biological techniques was a central feature of the curriculum and the skills developed during a practical hosted by Kirsten Jensen and Michael Crone in the research laboratories of Paul Freemont, Imperial College London. Students learned the basics of manipulating DNA; amplifying, purifying and ultimately transforming into bacteria to alter the native genetics.
In addition, students were toured around the London BioHackspace in Hackney by Ilya Levantis who shared his knowledge of making and creating with biology outside a University research lab. This helped encourage and empower students to tackle real science challenges. The BioHackspace's open source community ethos helped break down an otherwise daunting barrier to entry.
Helene Steiner and I collaborated to produce a dedicated workshop to train students in taking DNA manipulation skills outside of the lab by using "cell-free" biology. Cell-free systems are extracts purified from cells that use only the DNA reading and writing processor (or transcriptional-translational apparatus) but discards everything else. These are highly valuable since they remove the need for dedicated bio-lab resources. The workshop imagined a technique to model, prototype and produce biological displays that were programmed to generate a green fluorescent protein. These bio-pixels allow users to interact with biology and to generate a practical tool. This approach of a rapidly evolving idea to prototype is an absolutely central tenant of design.
The course is currently entering its final week and will culminate in an exhibition June 1st where seven teams will exhibit their projects at White City, London. Our website currently shares all our workshops, ideas and initial projects.  Each team has taken the innovative brief in a different direction depending on their experience, skills, and passion. After six months one team will be selected to present their work during the international Biodesign Challenge in the Museum of Modern Art, NY